Coming Attractions: Hawaii Wine & Food Festival, May 20-21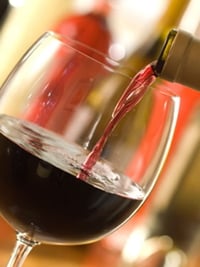 In an earlier post, we noted that the Food Network's Anne Burrell would be headlining Hawaii Wine & Food Festival in May.
Last year, Biting Commentary showed up for all three of this festival's events and had great food, great wine and a great time.
Here's this year's line-up of events:
Grand Tasting and Fashion Show, Marriott's Ko Olina Beach Club, Friday, May 20, 6 p.m.
A grazing event with food from Burrell, DK Kodama, Russell Siu, Goran Streng, Elmer Guzman and "JJ" Luangkhot. Plus hang out with winemakers like Brice Cutrer Jones of Emeritus Vineyards and Tracy Dutton of Dutton Estate. A fashion show of Tahitian casual and swimsuit fashions. Jazz from the Satomi Yarimizo Quartet and the Jazz Monsters.
Wine and Food Pairing Lunch, JW Marriott Ihilani Resort & Spa, Ko Olina Resort, Saturday, May 21, 12 noon

A four-course lunch and wine pairing face-off between four Hawaii chefs and Hawaiian comedian Tony Silva. Audience determines winner. Chefs include Fred De Angelo, Jason Kina, and Big Island chefs Matt Zubrod and George Gomes, Jr.
Beachside Barbeque and Fashion Show, Paradise Cove, Ko Olina Resort, Saturday, May 21, 6 p.m.

If you're going to do one event, do this one. On an open lawn next to the beach, with a great sunset view. Food from eight chefs, including Sean Priester, Matt Zubrod and Kevin Hanney. Premium wines poured by 10 California and French wineries. Music by Sunway and Rolando Sanchez, and a fashion show of swimwear by Mariel Garrido Melchor of La Diosa.

Tickets for the evening events are $100, for the wine luncheon $125. For tickets and more information, click here.