Catch Classic PBS Hawai'i Shows Most Wednesdays This Month
Revisiting old episodes of favorite programs is like a trip down memory lane.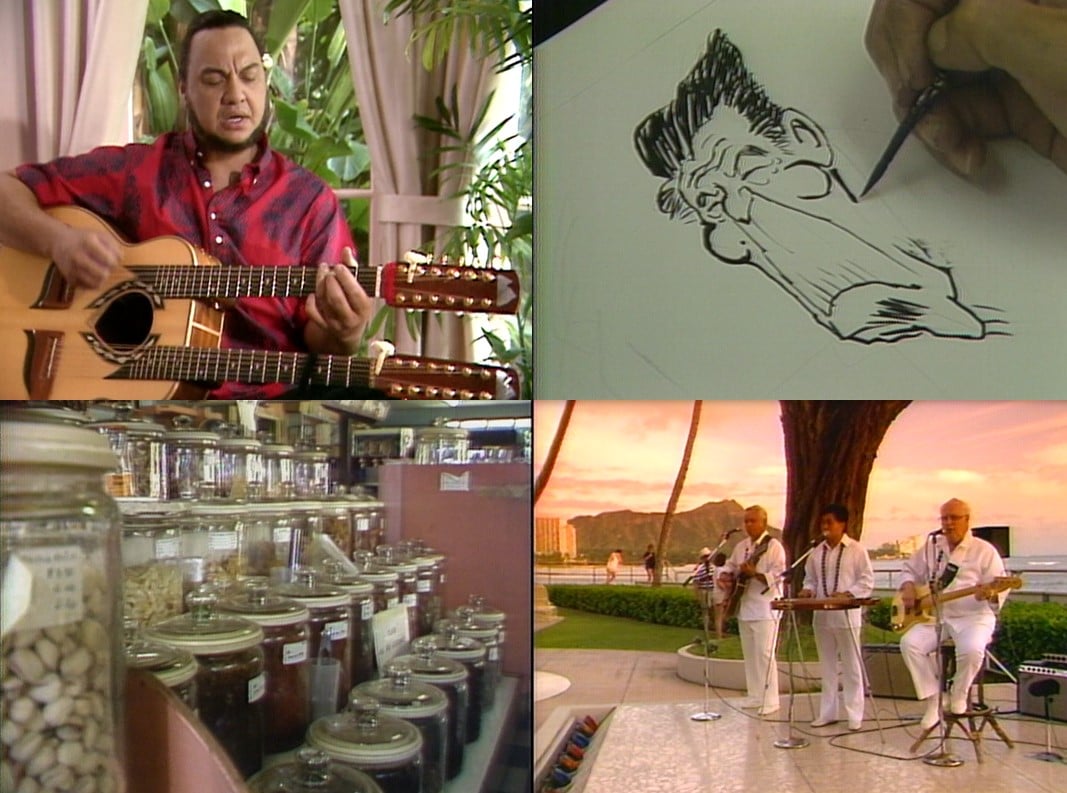 PBS Hawaiʻi has been around since 1965, telling stories of our history as it happens and capturing snapshots of our community and culture for future generations. Now, it is opening up the vault and breathing new life into classic programs you may remember.
PBS Hawaiʻi Classics, airing most Wednesdays at 7:30 p.m., brings you episodes of Spectrum Hawai'i and Pau Hana Years, KHET's cornerstone programs from the 1970s and '80s. For some, it's a trip down memory lane; for those who haven't seen the original programs, Classics offers a window into a bygone era of our Island home.
Among some of the stories presented by PBS Hawaiʻi Classics in November and beyond:
The art of haku lei making, presented on Molokaʻi by lei maker Sylvia Adams.
The story of the Hawaiian steel guitar, from its "invention" in 1889 by player Joseph Kekuku to innovations as explained and demonstrated by steel guitar masters Jerry Byrd, Barney Isaacs Jr. and Alan Akaka.
Mangoes, plums, and other memories of the Crackseed Center next to Kahului Theater with Joe Konno and the owner of the shop, Mrs. Akiu Dang Chock.
A profile of Corky Trinidad, Honolulu Star-Bulletin's longtime political cartoonist, and how the political climate during his upbringing in the Philippines inspired his career path.
A look at woodcrafters, including Mickey Sussman, a luthier from Kaua'i who has created instruments for Roland Cazimero and guitar great Taj Mahal (both of whom make cameos).
PBS Hawaiʻi Classics: Most Wednesdays at 7:30 p.m., on TV and at pbshawaii.org
---
Every month, HONOLULU publishes a blog written by the folks at PBS Hawai'i, the only locally owned, statewide television station in Hawaiʻi that receives support mainly through donations. Visit pbshawaii.org to learn more about exceptional, locally produced shows and the most prominent provider of educational and national programming. Explore music and the arts, discover in-depth documentaries and learn what makes Hawaiʻi so special. Follow PBS Hawai'i on all platforms: @pbshawaii