Catch a Screening of "Ingredients" at Doris Duke Theatre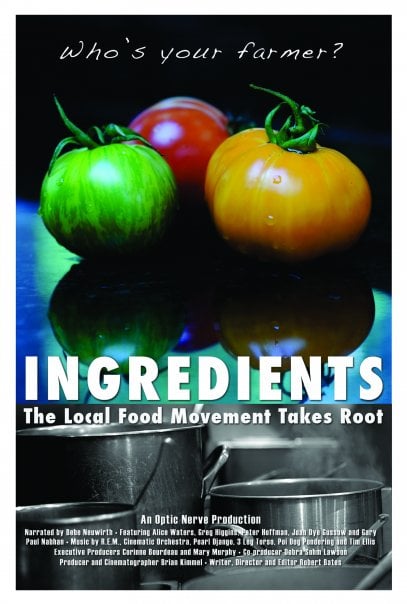 Calling all foodies and community-supported-agriculture buffs! This Friday, July 23, head down the Doris Duke Theatre at the Honolulu Academy of Arts for a screening of the 2009 documentary Ingredients. Directed by Robert Bates, the film follows the people behind the nation's local-food movement over the course of four growing seasons.
Narrated by Bebe Neuwirth, the documentary highlights farms along the Hudson River and in Oregon's Willamette Valley, to urban kitchens in Harlem, to the upscale restaurants of chefs such as Alice Waters, Peter Hoffman and Greg Higgins.
Bates is already working on a short documentary follow up and this time it focuses on our Islands; Ingredients Hawaii will be an up-close look at food production in the state and Hawaii's growing local-food movement. Bates is also a part-time Hawaii resident.
This Saturday, Whole Foods Market, in celebration of its Community Support Day, will donate five percent of the day's proceeds to help fund the production of Ingredients Hawaii.
The screening of Ingredients begins at 4 p.m. Get there at 3:30 p.m. and enjoy light refreshments and meet Robert Bates. A panel discussion will follow, with Bates, Claire Sullivan, the Whole Foods Market farmer/community vendor relations manager and local food writer Martha Cheng. (The film will also be shown August 10 through 12.)