Can Technology Bring Your Family Closer?
How to embrace the digital age—and still embrace each other.
Smartphones, tablet and computers can all turn kids (and even parents) into digital zombies. But there are ways to turn tech time into quality family time. We ask the experts.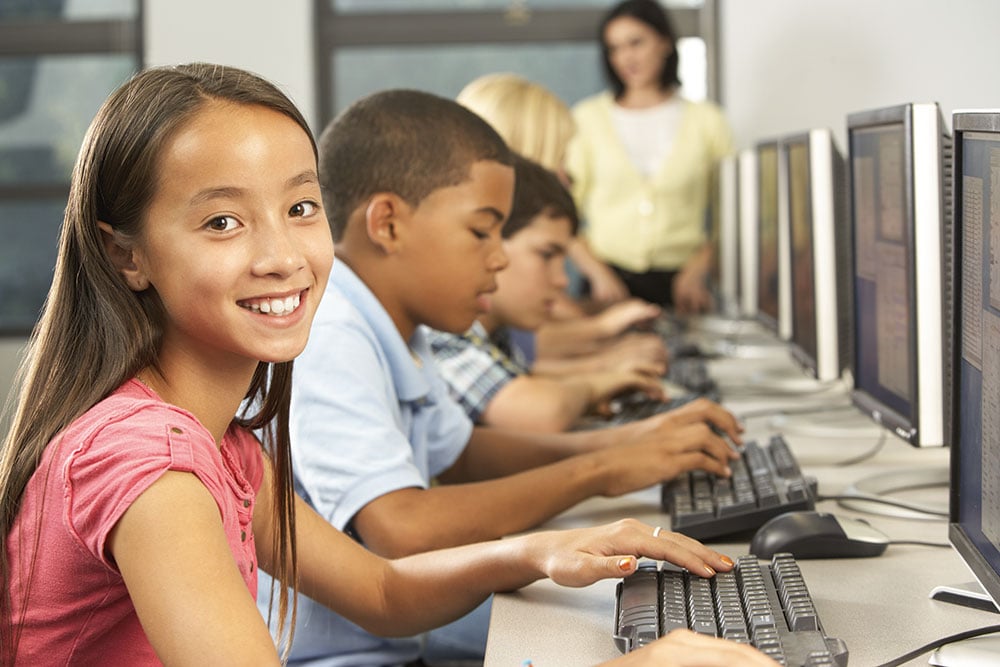 As parents, we have a love/hate relationship with our family's digital gadgets. We love that our 3-foot geniuses can swipe a smart phone with the intuition and grace of a martial artist. We love that we can conjure up a video of a saber-tooth cat on demand. But we worry that technology is a crutch, a toy, a way of simply ensuring five glorious minutes alone in the shower while the kids play Princess Salon. So you'll be relieved to see how technology can also serve a higher purpose: to bring your family closer together. I've found some apps and resources that help us navigate—and master—the digital world. Want to try some with your 'ohana?
Here's how.
At home with technology
You're comfortable using technology at work and, even if your career doesn't entail programming or engineering, you are probably interacting with your coworkers using spreadsheets, group calendars and the company network. Take that mindset and those habits home, and become your family's chief technology officer.
"When I talk with parents, it's about creating a positive tech culture in their families, about having a balanced life and about raising good digital citizens," says Devorah Heitner, PhD. Heitner is the founder and director of Raising Digital Natives, and works with schools across the country as a professional development resource.
Heitner suggests stirring technology into your routine household tasks. For example, get kids involved in menu planning, but use spreadsheets to lay out the week's meals and ingredients you'll need, instead of scribbling a grocery list on the back of an envelope. Camping? Use an app to look up what constellations you can find in the sky. Sign up to be a Dungeon Master in Chore Wars or download ChoreMonster and turn tasks like making the bed into an online game for your family.
Maybe you can ask your keiki to use map technology to solve a daily challenge, like traffic jams, to figure out a slightly better route. Heitner suggests that older kids can help plan a family trip, researching activities online and setting up a document to track the budget.
Just as you might do at work with fellow employees, you can sync your calendar with your family members.
"I use a calendar and can see my son's and daughter's calendar, and they can see mine, so they know where I am," says Lisa Nagamine, the principal at Moanalua Middle School and a mom of two. "We use text messaging a lot, Instagram, SnapChat. My son is in college in Missouri; he sends us SnapChat photos to show us what he did that day. On the phone it's, 'Yeah, no, yeah,' but he'll send us photos instead and he just loves doing that. We text message the time and location for family dinners a lot, too."
Nagamine says the texting worked so well with her family, she now uses it extensively with her school's leadership team. "The goal is to build efficiency." And who doesn't need more of that when it comes to raising your kids?
If you have younger children, put on some digital training wheels, suggests Heitner. It's a term she uses in her book, A Dozen Ways to Help Your Family Thrive in the Digital Age. For example, rather than letting kids have their own email, have a family email, like changfamily@providername.com, and let kids practice sending and receiving messages.
Other examples include having kids learn how to politely leave a voicemail and answer a phone, long before you give them a mobile phone, and teaching them about what is safe and isn't safe to view on the Internet. She also says families need to create an internal social media policy that no one posts a photo of anyone else without first obtaining their permission. No one can inadvertently get embarrassed, and, "You want to teach kids that it's okay to say no," she says.
21st Century Skills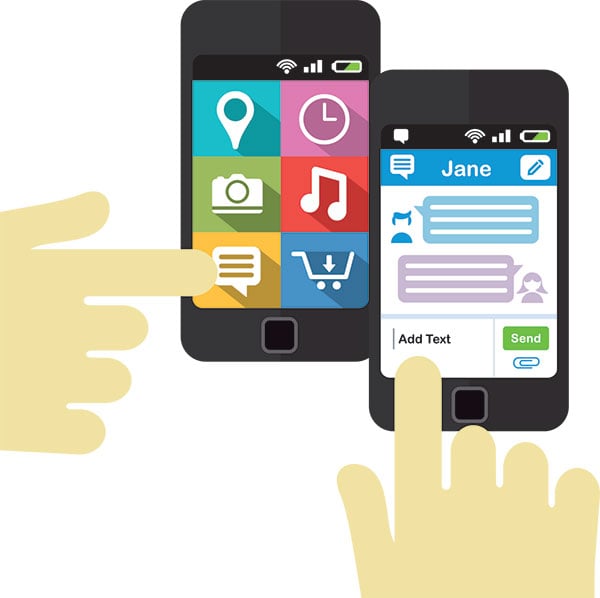 Parents also need to support and nurture their children's use of technology for homework and other school-related activities. Back when you were in school, you studied language arts, math, science, history and maybe a foreign language. You might have taken economics or civics; some of us took home economics or shop class. Students are still learning those core subjects, but have to master other, 21st century skills, such as critical thinking and problem solving, communication, collaboration, creativity, and how to interpret data. These are the assets, experts say, which will help young people compete in not just the U.S. job market, but within a global economy.
"Think about how often you interact with technology at work. Well, your students are going to be entering a workplace with even more technology," says Stephanie Shipton, the director of policy, innovation, planning, and evaluation in the Office of Strategic Reform at the Hawaii Department of Education. "Schools are moving away from rote memorization, toward deeper thinking skills. It's about problem solving."
Shipton oversaw the DOE's $8.2 million Access Learning pilot project, which last school year provided computer equipment and support to six elementary schools, one middle school and one combined middle/high school, on Oahu and Hawaii Island. Each school got a laptop or tablet per student and teacher, plus lots of training. "We made sure parents and teachers were supported, so it was part of the bigger community ensuring students were ready to use this in their learning," Shipton says. Parents, she said, participated in a training/information night at school and, like the students, signed a digital policy.
At Moanalua Middle School, which was part of the pilot program, students were given MacBook Air laptops, says principal Lisa Nagamine. A key thing to think about is collaboration, she says.
"We can have a whole bunch of people working on one document at one time in Google Docs. Every child can have a role in a project and use different ways to assess things. They can make comments and that also teaches them how to give good feedback to help each other improve. We use Presentation, which is very similar to PowerPoint, so everyone is required to put their response in and participate." Ask your child to see the Google Docs and other ways they are learning at school.
Shipman recommends families use Achieve 3000, which has online learning programs for elementary, middle and high school students. "In Hawaii we have a statewide license for it, and you can sit down and do that with your kids," says Shipman. Achieve 3000 has a new app for iPad, but Shipman suggests parents start lessons from the viewpoint of, 'What do I want my child to take away from this?' as opposed to 'What can we do with the iPad today?'
Programs like Access Learning can provide the equipment for your child, but can't do all the work, Nagamine says. Parents still need to work with their keiki, "Making sure the students are getting the conceptual understanding. Technology can't do that. It takes human-to-human interaction."
In the past, parents might have had a set of encyclopedias in the den to help kids out with their homework. These days, you can turn to websites like Shmoop, which has free study guides for literature, math, science and social studies, or Fact Monster, a kid-friendly reference website.
Tech togetherness
Whenever possible, use family time as a shared time with technology, where you are interacting with each other and a device, instead of everyone sitting in the same room, zoned out and having their own screen experience.
"Look for apps that are designed with the 'pass-back,' as gamers call it," says Heitner. That is, use games where the tablet or phone has to go back and forth between players, rather than games that foster solo engagement. Some of the top games we found include the charades-like Heads Up!, Sesame Street Family Play and even the app version of the classic Monopoly. "And play what your kids play. If your kids are into Minecraft, learn enough about Minecraft that you can talk to them about it."
Experts suggest setting specific times for screen time, and let unstructured play flow around that block, not the other way around. Of course, age range affects what activities you'll choose. For example, you can help teenagers prep for college by teaching them how to use a program like Freedom (Windows or Mac) to temporarily block access to the Internet so they can concentrate on a project or writing a paper. You're instilling in them the idea that they are in control of their use of media.
For elementary age kids, you can expose them to blogging by starting a Tumblr or other blog about a family vacation or favorite activity. "A lot of school teachers have blogs and look at them after the kids go to bed, but you can look at the blog with your children," says Heitner. She's also a fan of "Sylvia's Super-Awesome Maker Show," an online TV show featuring STEM projects. "She makes them with her dad. It's a great model for shared parent-child creation."
For younger children, some screen time is okay, but be sure to read to them in hard print. "The literature I'm seeing says that children don't read as deeply on an iPad or e-book," says Susan Nakata, the manager of the Library Development Services Section of the Hawaii State Public Library System. "We encourage using family time to develop that skill, a strong reading skill, before they learn online."
Hi, Tech!
Fun and useful technology to try with your growing family.Preschoolers
Little kids love monkeys, and they love to eat, so you know the Monkey Preschool Lunchbox app ($1.99) is going to be a hit. Designed for keiki ages 2 to 5, the app offers educational games that teach preschool concepts such as colors, letters, counting, comparisons and matching. thup.com
You know how little kids talk when they draw? An app called Doodlecast records their voices as they draw on an iPad, so you can play it back for them later. ($4.99, iTunes store)
Kids this age are too little for a cell phone, but you can have two-way calling, listen in to playtime and also monitor your child's whereabouts using Amber Alert GPS. Designed for children ages 2 to 10, the device is worn as an ankle bracelet or on a lanyard. It allows you track them via a parent app on your smart phone; set up safety zones that let you know when your child enters or exits a zone; or even find out if your child is in a car that is traveling at an unsafe speed. It's from AT&T, but can be used with any mobile carrier.
Elementary Age Keiki
"Yeah, my kid writes code for MIT." How fun is it to say that? Created by the Lifelong Kindergarten group at MIT Media Lab, Scratch is a programming language and online community where kids can design and code their own projects, like interactive stories, animations, games and music. It's ideal for kids ages 8 to 16, though younger children can participate with a parent helping.
Tinkerlab has wonderful tutorials with projects, such as stop-motion animation or building a robot, that inspire innovation and creativity in children.
High School Students:
SAT Up ($4.99/month subscription). This app grills students with questions written by expert tutors on math, critical reading and writing. Not only does it help them study, but it can also track progress and learn their strengths and weaknesses to better help them prepare. Available on iTunes.
Far away 'Ohana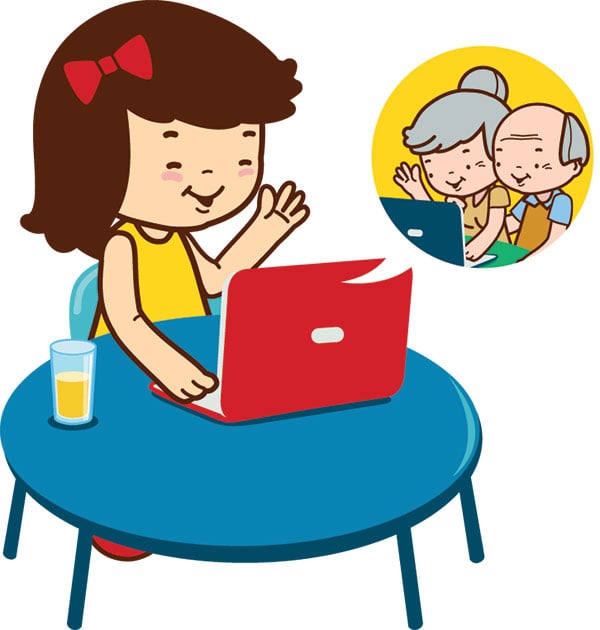 "Being an Island state, we have grandparents coming in to learn how to start Facebook accounts so they can stay in touch with each other on another island or the Mainland," says Susan Nakata, section manager of the Hawaii State Public Library System. "I use Facetime, too, because I have family in New Jersey. We'll do a video call so we can see each other."
You can use Google Hangouts on Air to have live video chats with up to 10 people in different locations.
Or, dump a whole bunch of family photos into Dropbox, a password-protected website, to share photos with loved ones without having to post them more widely on social media.
Free resources
What if you don't have an iPad, PC or laptop in your home? The Hawaii State Public Library System can help.
In addition to the computers in the libraries, "We have mobile notebooks; they are small laptops that can be checked out for three weeks," says Susan Nakata. "We encourage people to come and check one out for their child. It can level the playing field." The library system even picks up the fee for the data charge. There are 260 notebooks at 37 library locations, so some places have a waiting list, but start by asking at the library that is closest to you.
Nakata says the library also has free computer literacy programs. And, "We've devoted a lot of resources to putting things online, such as homework assistance for elementary students on up in ages." The library system's online database page, for example, has links to thousands of resources, such as encyclopedias, biography databases and National Geographic's virtual library. You'll need a library card and PIN for access, but it's free (librarieshawaii.org/Serials/databases.html).
She encourages families to really engage with their children, rather than simply passing them a device to keep them quiet and occupied. "Technology is not a pacifier." But, used mindfully and with some research savvy, you can use tech as a powerful tool for family learning and bonding. Technology can't do the joyful, messy work of raising a family for you, it can certainly help you do it better.