BunnyBop!
The new Web series your children will love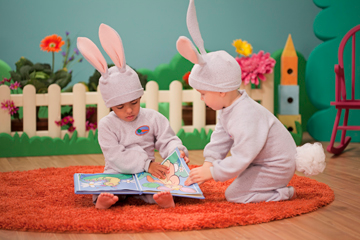 Bunny Bop!
From the award-winning creator of The Big Comfy Couch comes a whimsical Web series featuring kids in bunny suits: Bunny Bop!
Aimed at preschool-age toddlers, the five-minute episodes each tell a "Bunny Tale" and feature Buddy Bunny and his pals Posey the Caterpillar and Beep the Butterfly.
Visit bunnybop.com to view the episodes; new ones come out every Thursday. You'll also find fun freebies each week, such as a downloadable coloring sheet.