Best of HONOLULU Family 2019: Shop
Our readers' and editors' 10 picks for the best places to shop in Honolulu.
Best Local Brand for Kids Clothes
Readers' Pick
Manuheali'i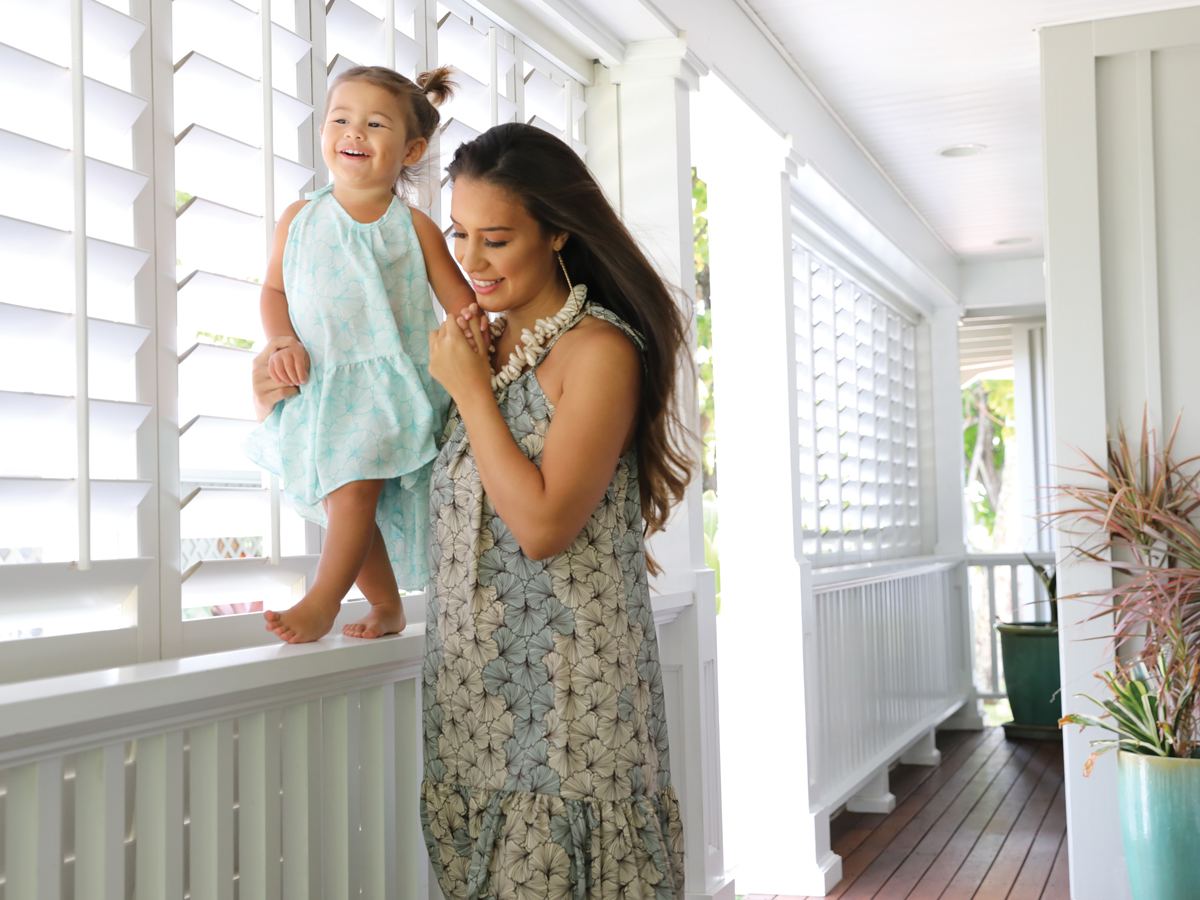 Photo: Courtesy of Manuheali'i
As a family-run business, it only makes sense that a love for 'ohana is part of Manuheali'i's DNA. And that love is easy to see in the local label's chic islandwear collections, designed with every member of the gang in mind, even the smallest. Made for keiki ages 6 months to 12 years old, its adorable pint-size aloha shirts, tank dresses and tunics—which perfectly coordinate with mom and dad—turn celebrations and special occasions into stylish affairs.
930 Punahou St., (808) 942-9868 and 5 Ho'ola'i St., Kailua, (808) 261-9865. manuhealii.com
---
SEE ALSO: Best of HONOLULU Family 2019: Play
---
Best Dad-and-Me Boardshorts
Editors' Pick
Of One Sea
Having a matching mini me at swim time isn't just a mom perk anymore. Water-loving pops can get in on the action, too, thanks to North Shore designer (and mama to four beach-loving boys) Maryam Fortuna, whose line offers tropi-cool boardshorts for rad dads and little ones. Made of a polyester-spandex fabric that wicks away water and dries quickly, the bottoms feature smart design elements including a stretch-flap Velcro fly and adjustable inner belt for keiki. And did we mention the cute graphics? Think playful rainbow, heliconia and wave patterns inspired by the Hawaiian landscape.
---
SEE ALSO: Best of HONOLULU Family 2019: Services
---
Best Non-Wrinkling Local Girls Tops
Editors' Pick
Sweet Sweet Honey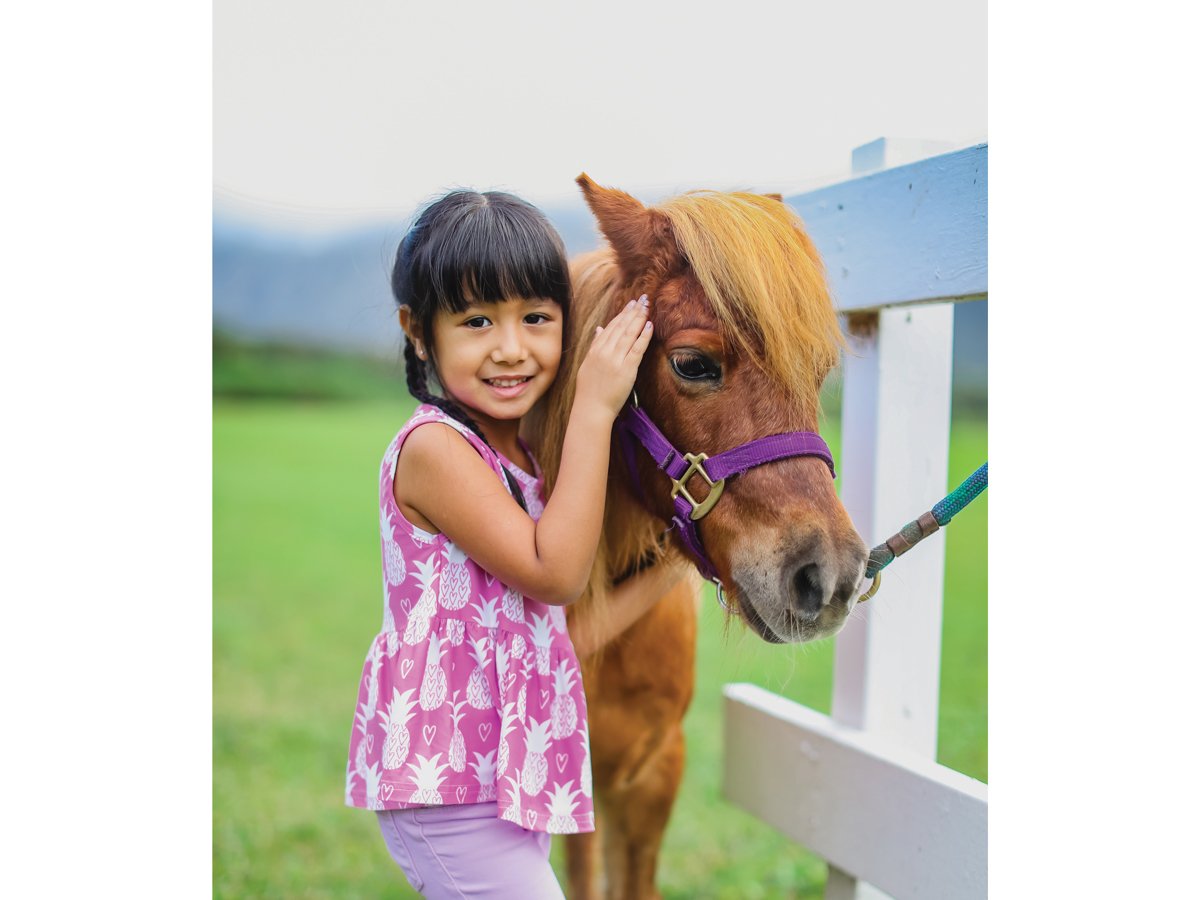 Photo: Karen DB Photography
For a recent cover shoot, we went hunting for locally designed girls tops and were thrilled to find this Wai'anae label's adorable options. Along with fun Island prints, the tops feature peplum-style waists that add the perfect amount of flair without feeling too fussy. What also makes them great is the buttery-soft fabric, a stretchy cotton-jersey blend that's easy to clean and seemingly impossible to wrinkle. After tromping around a ranch and cozying up to farm animals for an hour, we came out of the shoot dusty, rumpled messes, but our cover girl's top? Pristine.
---
SEE ALSO: Best of HONOLULU Family 2019: Eat
---
Best Shopping Center for Families
Readers' Pick
Windward Mall
We're not sure if it's the pint-sized train that chugs through the mall, the always busy soft-play area that lets toddlers jump on little surfboards and slide down dolphin-adorned waves, or the movie theaters and black-light miniature golf course upstairs. But those are just a few of the family-friendly reasons why our readers selected the Kāne'ohe mall as the best spot for shopping. Another big plus is that the mall is indoors, so you can browse the Wednesday and Sunday farmers markets in air-conditioned comfort or just spend a day sheltered from Windward showers.
46-056 Kamehameha Highway, Kāne'ohe, (808) 235-1143. windwardmall.com
---
The Rest of the Best:
Best Family Vehicle
Readers' Pick
Toyota Sienna
Best Place for Back-to-School Shopping
Readers' Pick
Target
Four locations on O'ahu: Ala Moana Center, Kailua, Kapolei, Salt Lake. target.com
Best Place to Buy Kids Apparel
Readers' Pick
Old Navy
Three locations on O'ahu: Ala Moana Center, Ka Makana Ali'i, Waikele Premium Outlets. oldnavy.com
Best Place for Educational Toys
Readers' Pick
Thinker Toys
Two locations on O'ahu: Kāhala Mall, Ka Makana Ali'i. thinkertoyshawaii.com
Best Place for Kids Furniture
Readers' Pick
Target
Four locations on O'ahu: Ala Moana Center, Kailua, Kapolei, Salt Lake. target.com
Best Place for Teacher Gifts
Readers' Pick
Target
Four locations on O'ahu: Ala Moana Center, Kailua, Kapolei, Salt Lake. target.com
---
SEE ALSO: Best of HONOLULU Family 2019: Party
---