Best of HONOLULU Family 2019: Party
Our readers' and editors' seven picks for the best places, services and treats for your next party.
Best Way to Ramp Up Little Keiki
Editors' Pick
Keiki Climbers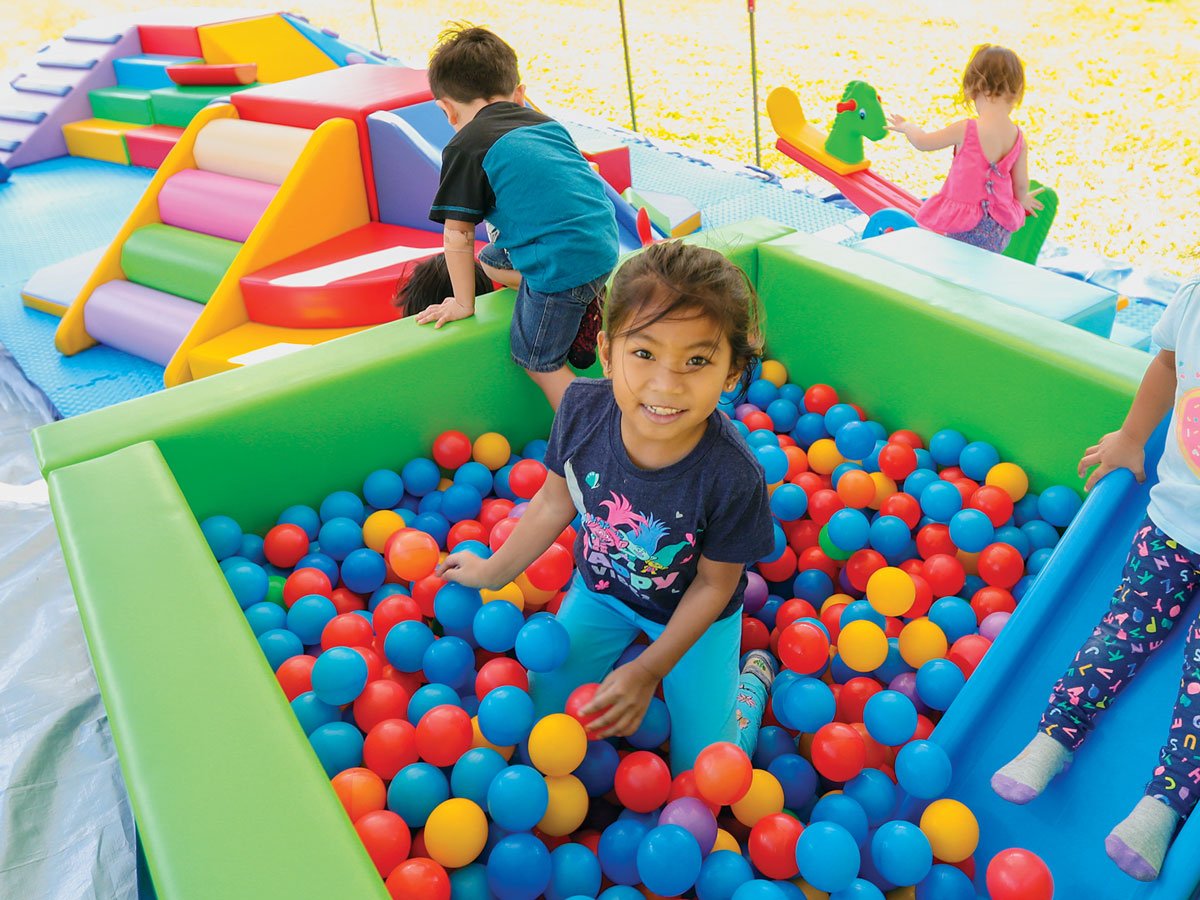 Photo: Karen DB Photography
Owner Jenna Soderman is a former gymnast, gymnastics coach and elementary school teacher, which means she knows well that little keiki naturally want to climb, crawl and play. Thus, Keiki Climbers was born: a soft-play-equipment rental company perfect for birthdays and parties. The "Little Kahuna Combo" ($395) comes with a ball pool with steps, rainbow tunnel climber, soft blocks, rainbow pyramid, keiki seesaw and two horse hoppers. A tip for party renters: Make sure the surface for your rental is flat and level, and pay attention to the recommended number of kids to avoid crashes and crowding.
(808) 670-1118. keikiclimbers.com
---
SEE ALSO: Best of HONOLULU Family 2019: Eat
---
Best Place for a Party
Readers' Pick (Kids 6 years and older)
Wild Tiki Fun Zone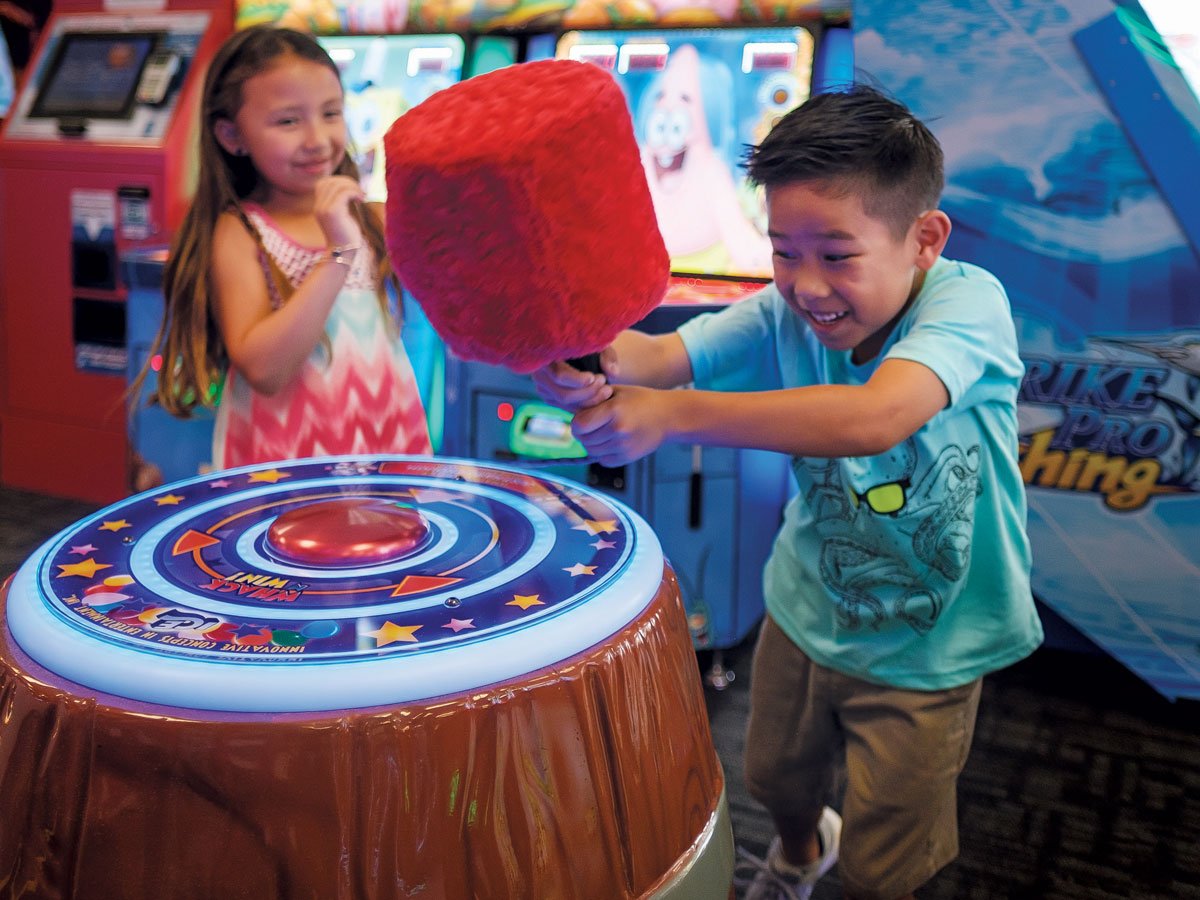 Photo: Aaron K. Yoshino
Every party package here comes with a private room, food and arcade-game tokens. Your role? Just show up with the keiki and cake. Wild Tiki's original site at Dole Cannery in Iwilei houses carnival games for little kids, a laser tag arena and a mini-golf course bathed in black light (wear white and don't forget to smile a lot!). The second location—which opened in 2018 in Hawai'i Kai—boasts virtual sports, a laser-maze vault and a tactical laser arena that allows players to see their foes' photos in real time. Both locations include Rita's frozen custard and Italian ice.
Dole Cannery, 735 Iwilei Road and Koko Marina Center, 7192 Kalaniana'ole Highway, (808) 465-2234. wildtiki.com
---
The Rest of the Best:
Best Balloon Artists
Readers' Pick
Balloon Monsoon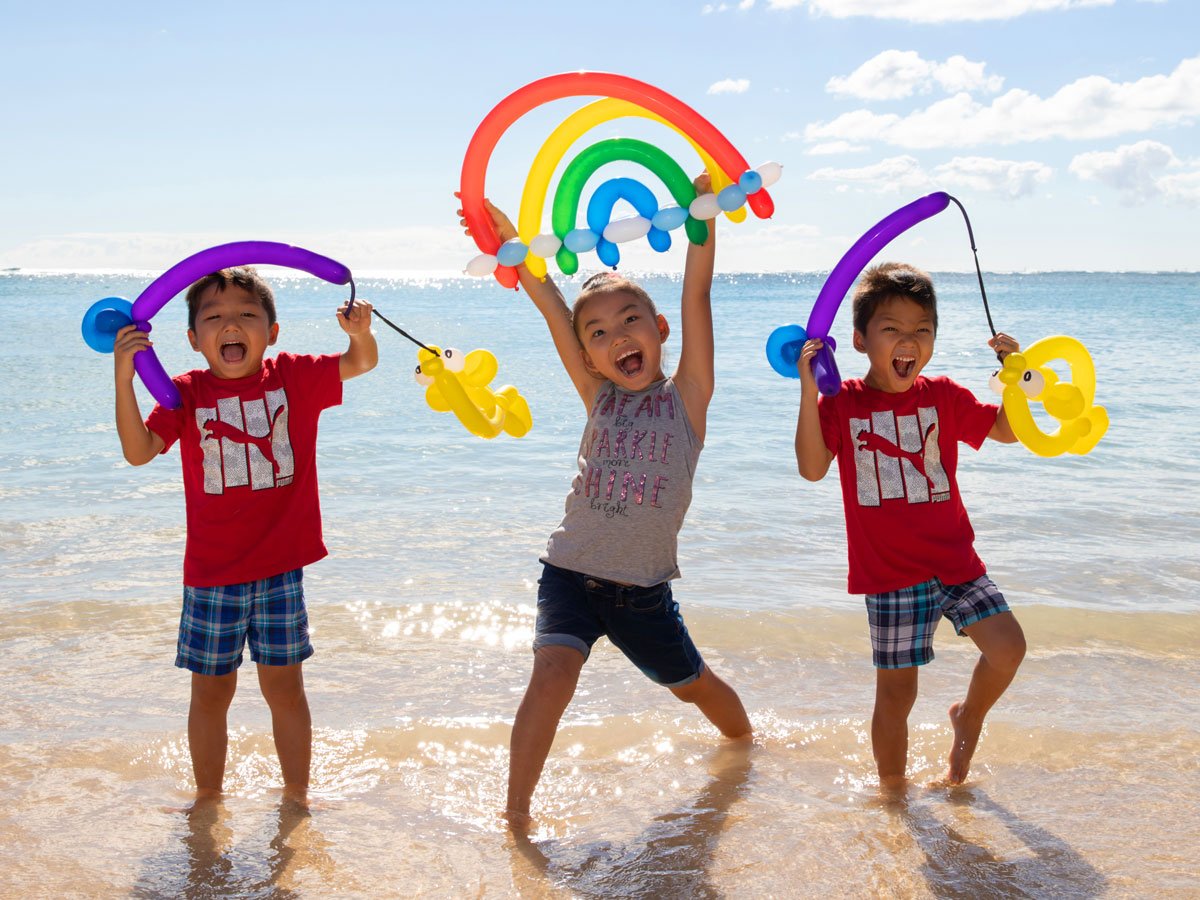 Photo: Leah Friel
(808) 455-3186. balloonmonsoon.com
Best Face Painters
Readers' Pick
Aloha Glitter Tattoos
(808) 497-7506. alohaglittertattoos.com
Best Party Entertainment
Readers' Pick
Storybook Entertainment
(808) 428-9698. storybookhawaii.com
Best Place for a Birthday Party
Readers' Pick (5 years and younger)
MyGym Honolulu
Two locations: Honolulu and Kailua. mygym.com/honolulu
Best Place to Get a Birthday Cake
Readers' Pick
Sam's Club
Two locations: Honolulu and Pearl City. samsclub.com