Best of HONOLULU Family 2019: Eat
Our readers' and editors' 15 picks for the best places to eat in Honolulu.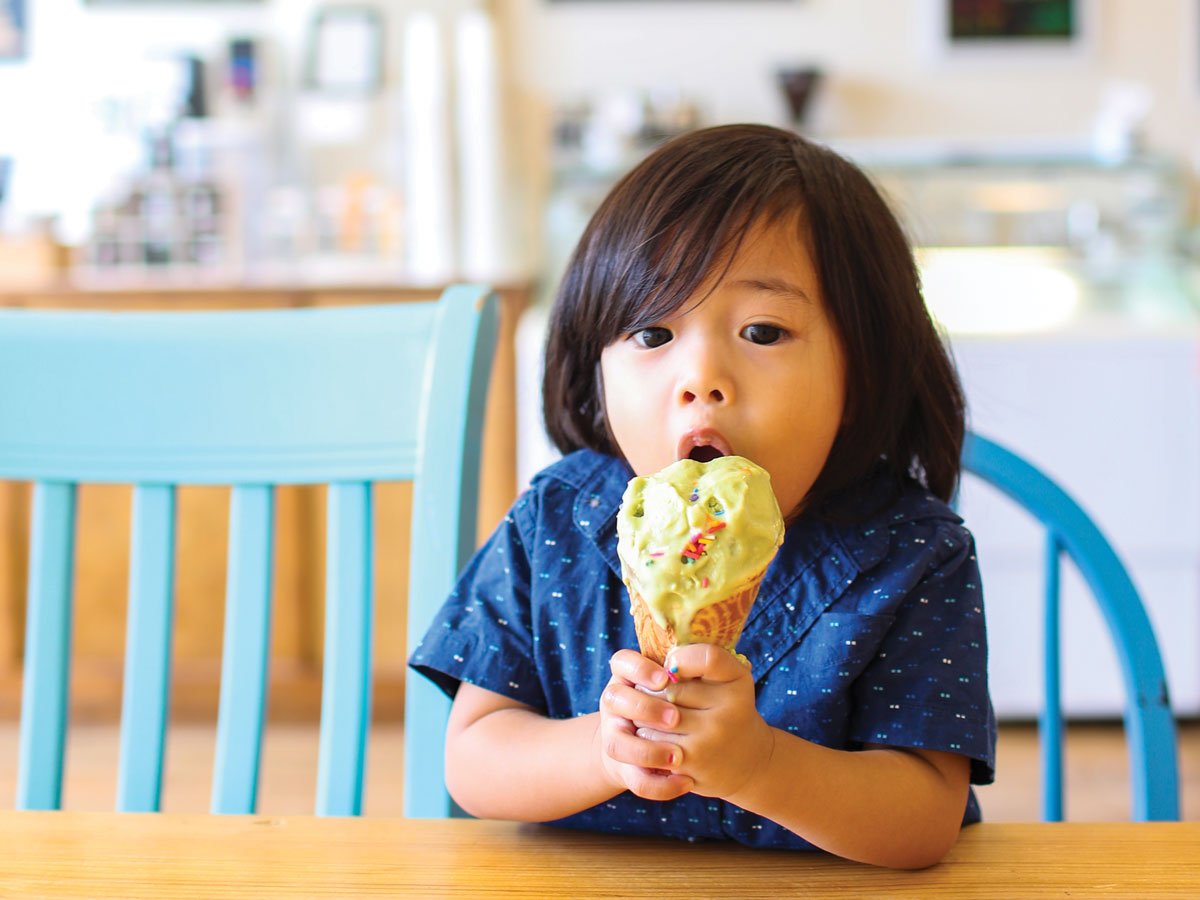 Photo: Karen DB Photography
Best Ice Cream or Gelato
Readers' Pick
Via Gelato
What started out as an ice cream truck has now grown into two bright shops in Kaimukī and Ward Village Shops, both equipped with low, kid-friendly tables and benches. Our favorite flavor: Fierce Chocolate, made with chocolate bars, dark French cocoa powder, milk and cream. But it's the ever-changing seasonal menu that makes Via Gelato truly great, like October's Harry Potter-themed butterbeer and Hagrid's magic dragon shell, a white chocolate shell that you crack open for the gelato inside; Easter's Peep-shaped gelato; or Boys' Day taiyaki (fish-shaped ice cream sandwich) … the list goes on.
1142 12th Ave. in Kaimukī, (808) 732-2800. viagelatohawaii.com
Best Breakfast Restaurant
Readers' Pick
Cinnamon's
The restaurant started by husband-and-wife duo Puna and Cricket Nam more than three decades ago never gets old when it comes to its sweet spins on pancakes. Chef Carsie Green (a Korean-Irish local boy) is always experimenting, leading to flavors including his most recent creation, a carrot pancake with freshly grated carrots, raisins and sour cream. Beyond the original Kailua and the newer Waikīkī locations, Cinnamon's also has an outpost in Las Vegas helmed by Nam's son Alika. He created the green pistachio pancake that was so popular, it traveled from the ninth island back to O'ahu.
The Ilikai, 1777 Ala Moana Blvd., #180, (808) 670-1915 and 315 Uluniu St., Kailua, (808) 261-8724. cinnamons808.com
Best Pau Hana With Kids
Readers' Pick
Moku Kitchen
Pau hana with keiki is usually an early and quick affair. (Unless it is our second-most popular choice with voters: having a glass of wine at home.) Chef Peter Merriman's Moku Kitchen's happy hour starts at 3 p.m. and comes with half-off all appetizers. Sit outside so kids can watch the crowds at SALT, while you sip local-style cocktails, one of more than 30 beers on draft or a refreshing mocktail —we love the house-made ginger beer with a dash of cayenne. That's before you dive into 50-percent off garlic truffle oil fries, roasted squash ravioli, shrimp or lobster deveiled eggs and all the $10 pizzas you can eat or take home as a tasty leftover.
SALT at Our Kaka'ako, 660 Ala Moana Blvd., (808) 591-6658. mokukitchen.com
Best Place to Buy a Healthy Snack Your Kids Will Love
Readers' Pick
Whole Foods Market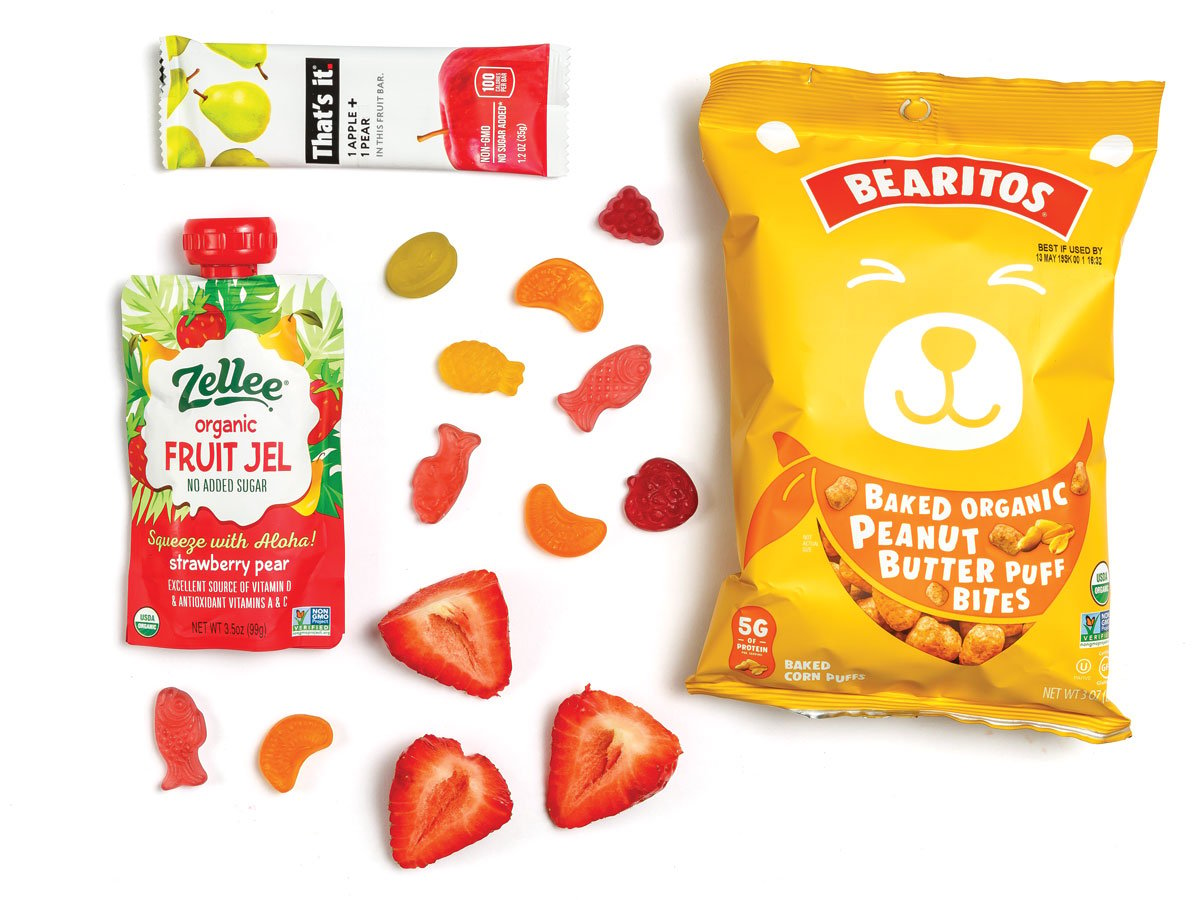 Photo: Aaron K. Yoshino
Looking for nut-free, non-GMO, Paleo-friendly, fair-trade, dairy-free organic snacks—that your kids will actually eat? Walk the aisles of a Whole Foods Market where   choices abound. There are dried goji berries, nondairy cheeses, fruit snacks made with  juice, you name it.  What we also like about Whole Foods: We can use our Amazon Prime membership for discounts. The new Kaka'ako store also is home to a Lanikai Juice kiosk, where you can grab an after-school smoothie for your hungry kids.
Three locations: Kāhala, Kaka'ako and Kailua. wholefoodsmarket.com
Best Musubi
2018 HONOLULU Magazine Readers' Pick
7-Eleven Hawai'i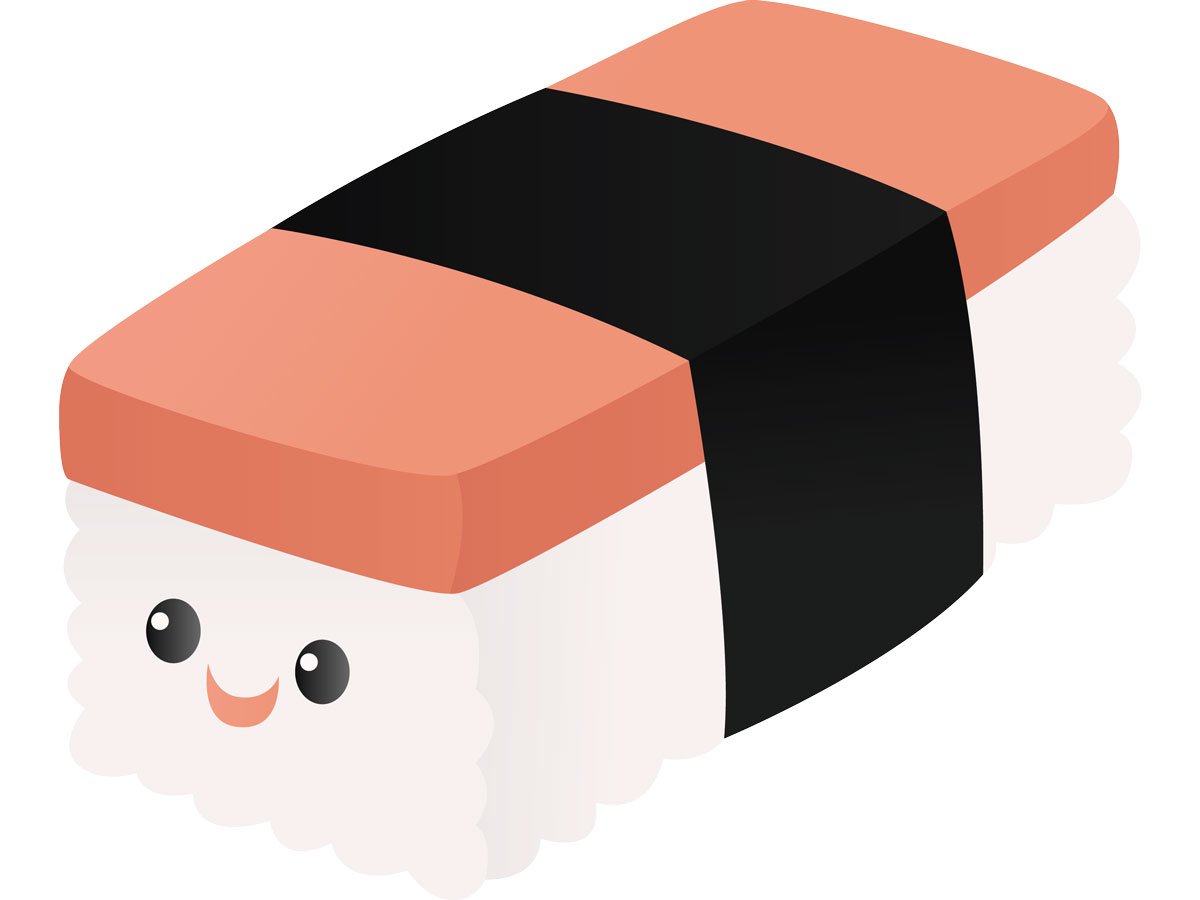 Illustration: Getty Images
Jumbo mochiko chicken, fish patty, even spicy shrimp katsu are available for last-minute lunch or spur-of-the-moment snacks, but by far the biggest seller—2,000 cans of Spam a day big—at 7-Eleven is the humble Spam musubi. On average, people pick up 120 Spam musubi daily at each of 7-Eleven's 64 locations. That's not counting the Spam deluxe musubi, which adds egg and furikake. Debbie Lee Soon, 7-Eleven's senior category manager for fresh food, says workers continuously review and continue to perfect the Spam preparation, look for the best nori, and work with various rice farms to create "something that can withstand the production process but still melt in your mouth."
Multiple locations. 7elevenhawaii.com
---
The Rest of the Best:
Best Bakery for Keiki Treats
Readers' Pick
Liliha Bakery
Three locations: Ala Moana Center, Liliha, Nimitz. lilihabakery.com
Best Burgers
Readers' Pick
Teddy's Bigger Burgers
Eleven locations on O'ahu. teddysbb.com
Best Family-Style Caterer
Readers' Pick
Tanioka's Seafood & Catering
94-903 Farrington Highway, Waipahu, (808) 671-3779. taniokas.com
Best Item to Sell for a Fundraiser
Readers' Pick
Zippy's Chili
Twenty-six locations on O'ahu. zippys.com
Best "Kids Eat Free" Deal
Readers' Pick
Gyotaku
Three locations: Pearl City, Honolulu, Niu Valley. gyotakuhawaii.com
---
SEE ALSO: Free Fun: 15 Restaurants Where Kids Eat Free
---
Best Kid-Friendly Brunch
Readers' Pick
Aulani, a Disney Resort and Spa
92-1185 Ali'inui Drive, Kapolei, (866) 443-4763. disneyaulani.com
Best Pizza
Readers' Pick
Pizza Hut
Twenty-five locations on O'ahu. pizzahuthawaii.com
Best Place for Potluck Pickups
Readers' Pick
Zippy's
Twenty-six locations on O'ahu. zippys.com
Best Shave Ice
Readers' Pick
Waiola Shave Ice
Two locations: Kapahulu and McCully-Mō'ili'ili. waiolashaveice.com
Best Store for Locally Made Snacks
Readers' Pick
Wholesale Unlimited
Six locations: Kāne'ohe, Kapolei, Ke'eaumoku Street, Māpunapuna, Pearl City, Waipahu.  wholesaleunlimitedhawaii.com