Best of HONOLULU Family 2018: Shop
Our readers' and editors' nine picks for the best places to shop in Honolulu.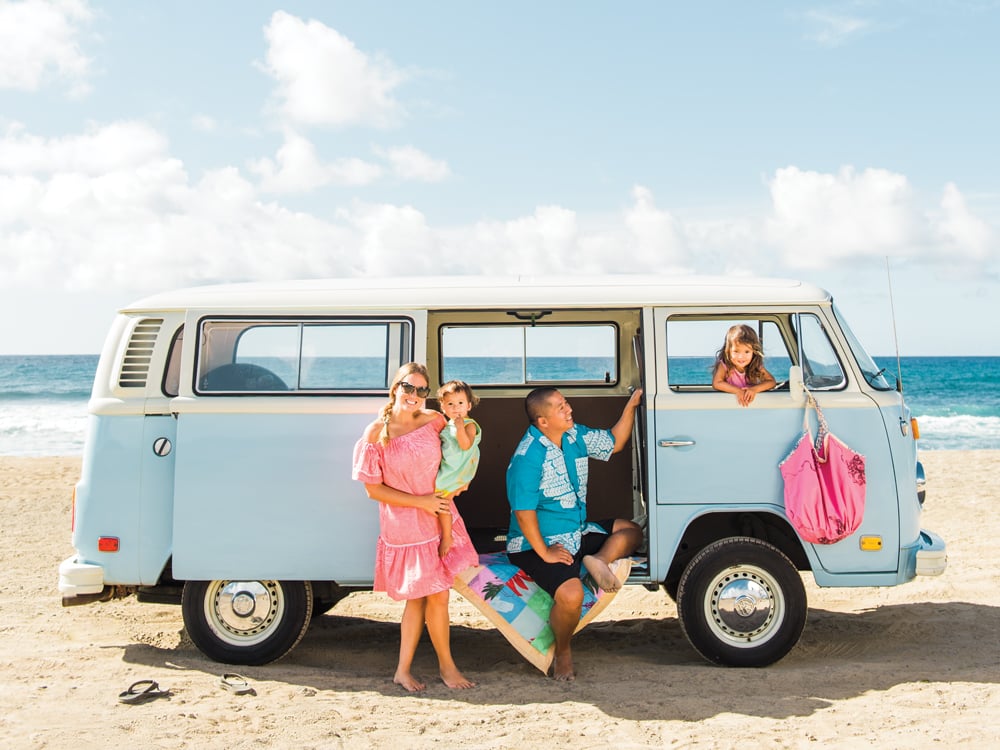 Photo: Tommy Shih
Best Family Fashions
2017 HONOLULU Magazine Editors' Pick
Kealopiko
Since its opening at South Shore Market, we've noticed more 'ohana wearing the bright, whimsical patterns of Kealopiko. The brand is more accessible now; the selection of clothing includes aloha shirts, dresses, tees and pants, so mixing comfort and style is easy for all ages. With the expansion of its Kahikikū line, the brand features a wider selection of colors and styles, and more locals are finding something that reflects their families' own unique aesthetic. We expect a lot of family photos will include the Kealopiko family.
1170 Auahi St., (808) 593-8884, kealopiko.com
Best Shaka Teethers
Editors' Pick
Honi Me Teethers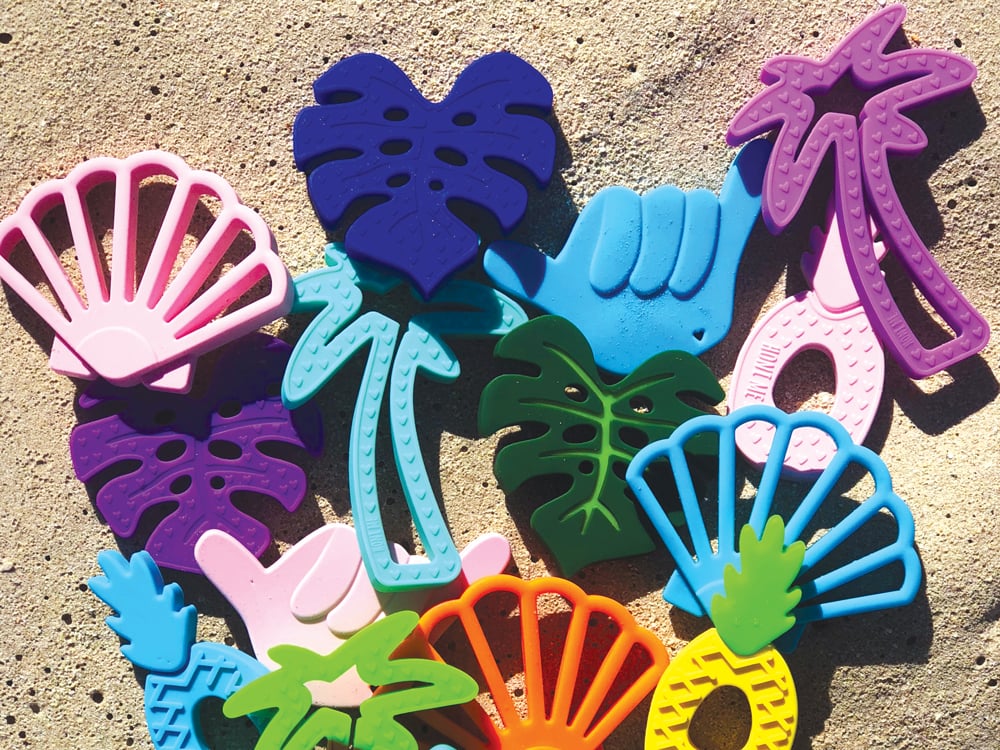 Photo: Courtesy of Honi Me Teethers
Kailua mom Jennifer Flaherty started drawing up designs for her aloha-inspired teethers on her dining room table. Now, you can find her colorful silicone chewables in boutiques such as Eden in Love, Hopscotch Honolulu and Best of HONOLULU Family-winning online shop Izzy and Luke. The palm tree, monstera leaf, sunrise shell and pineapple shapes are easy for little ones to grab onto, plus each has a space for tethers so you can keep it off the floor. But our favorite is the friendly shaka with the adorable heart-shaped cutout.
On Instagram @honi_me_teethers, honimeteethers.com
Best Shopping Center for Families
Readers' Pick
Ala Moana Center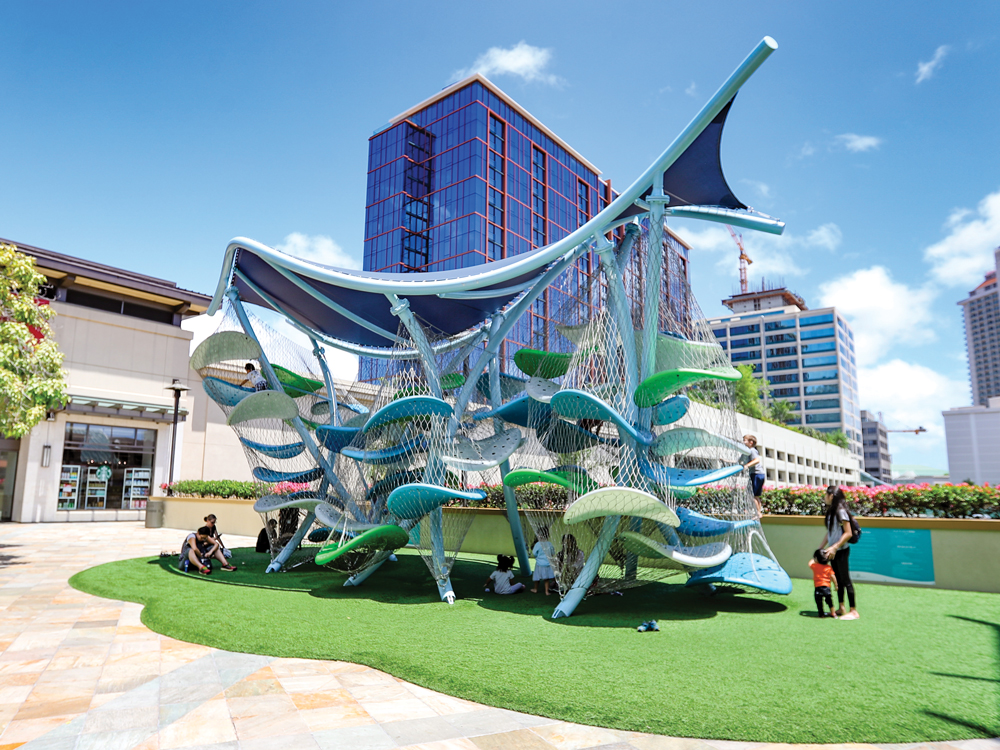 Photo: Karen DB Photography
This is the first year readers picked Ala Moana Center and we're betting it's largely because of the new play area set up in the mauka wing. On any day, you'll find toddlers, elementary school and even a few older kids scrambling up the platforms stacked 20 feet tall. Vinyl-coated cable nets go through each platform so kids cannot fall off. Parents can park themselves on the benches, go for a stroll or take a break in nearby Target, where the popular $1 bins and kids clothing areas are right through the doors closest to the structure. Other family pluses: the keiki-pleasing koi ponds, Disney and LEGO stores, more than 100 eating options and digital parking signs that tell you exactly how many spaces are left on each level.
1450 Ala Moana Blvd., (808) 955-9517, alamoanacenter.com
---
Rest of the Best
Best Place for Back-to-School Shopping
Readers' Pick
Fisher Hawai'i
Three locations on O'ahu: Fort Street Mall, Kaka'ako and Māpunapuna.
Best Place for Educational Toys
Readers' Pick
Thinker Toys
Two locations on O'ahu: Kāhala Mall, (808) 735-5442, Ka Makana Ali'i, Kapolei, (808) 628-4719. thinkertoyshawaii.com
Best Family Vehicle
Readers' Pick
Toyota Sienna
Best Place to Buy Kids Apparel
Readers' Pick
Old Navy
Two locations on O'ahu: Ala Moana and Waikele, oldnavy.com
Best Place for Kids Furniture
Readers' Pick
Baby Emporium
614 Cooke St., (808) 596-4868, babyemporiumhi.com
Best Place for Teacher Gifts
Readers' Pick
Target
Four locations on O'ahu: Ala Moana, Kailua, Kapolei and Salt Lake, target.com