Best of HONOLULU Family 2018: Learn
Our readers' and editors' picks for the best places for keiki to learn.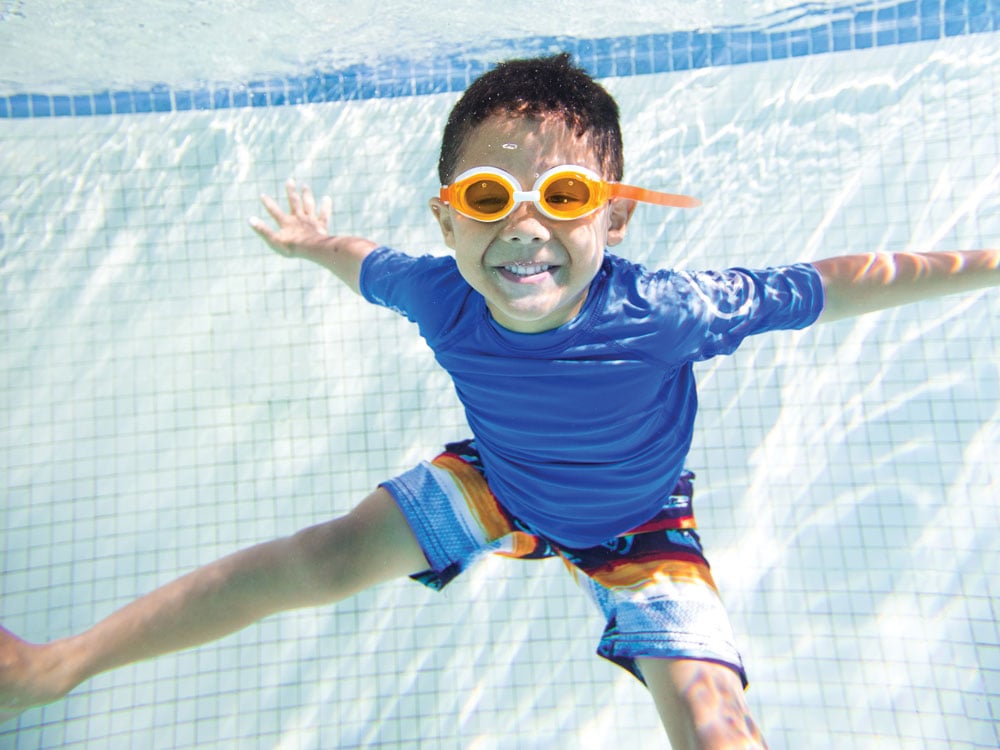 Photos: Karen DB Photography
Best Place for Swimming Lessons
Readers' Pick
YMCA Honolulu
The first YMCA pool opened in New York in 1885; 30 years later, the Central Y building on Alakea and Hotel streets had a pool, too. Today, the local organization teaches more than 5,000 kids, from infants to teens, to swim every year. In addition to the swim classes, you can also sign up your kids for the swim team, lifeguard and swim instructor classes, and even courses that teach kids how to stay safe near the water. Looking for your child to pick up skills quickly? Sign up for the two-week summer sessions where kids hit the water every weekday.
Lessons available at five locations: Kaimukī-Wai'alae, Leeward (Waipahu), Mililani, Nu'uanu and Windward (Kailua), ymcahonolulu.org.
Best Sports League for Young Players
Readers' Pick
i9 Sports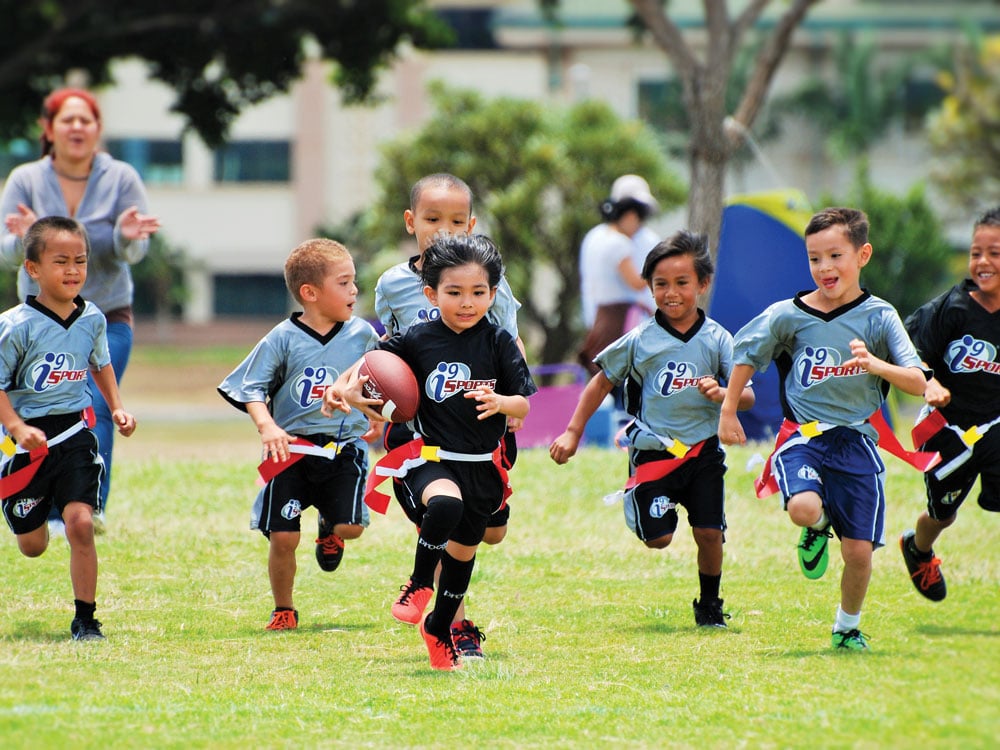 Photo: Courtesy of i9
Flag football, basketball, soccer and T-ball: More than 10,000 kids on O'ahu hit the fields and courts every year thanks to i9 Sports. Two key things have made the 11-year-old program popular, especially for parents: Practices held on the same day as the games makes scheduling simpler, and, as a policy, everyone plays in every game. Right now, kids as young as 3 can sign up but i9 is also expanding with programs for older players. The new Elite Pass Flag League invites athletes 11 to 14 years old to face off on a larger field for seven-on-seven no-tackle games.
(808) 394-1100, i9sports.com.
Best Place for Cultural Activities
Readers' Pick
Bishop Museum
It seems fitting that the 129-year-old museum won our new category for cultural activities—it was founded to house the collection of Princess Bernice Pauahi Bishop, the last royal descendant of the Kamehameha family. Kids can see kāhili, the feathered staffs of ali'i; browse ancient Hawaiian artifacts and centuries-old items from various immigrants to Hawai'i; explore endemic plants in the native Hawaiian garden; then watch lava flow in the science center. Remember to leave some time for the shop, which offers a nice selection of locally written kids books and bins of tempting Hawai'i-inspired toys.
1525 Bernice St., (808) 846-3511, bishopmuseum.org.
---
Rest of the Best
Best After-School/Enrichment Program
Readers' Pick
Little Ambassadors
(808) 256-4861, littleambassadors.com.
Best Place for Art Lessons
Readers' Pick
Honolulu Museum of Art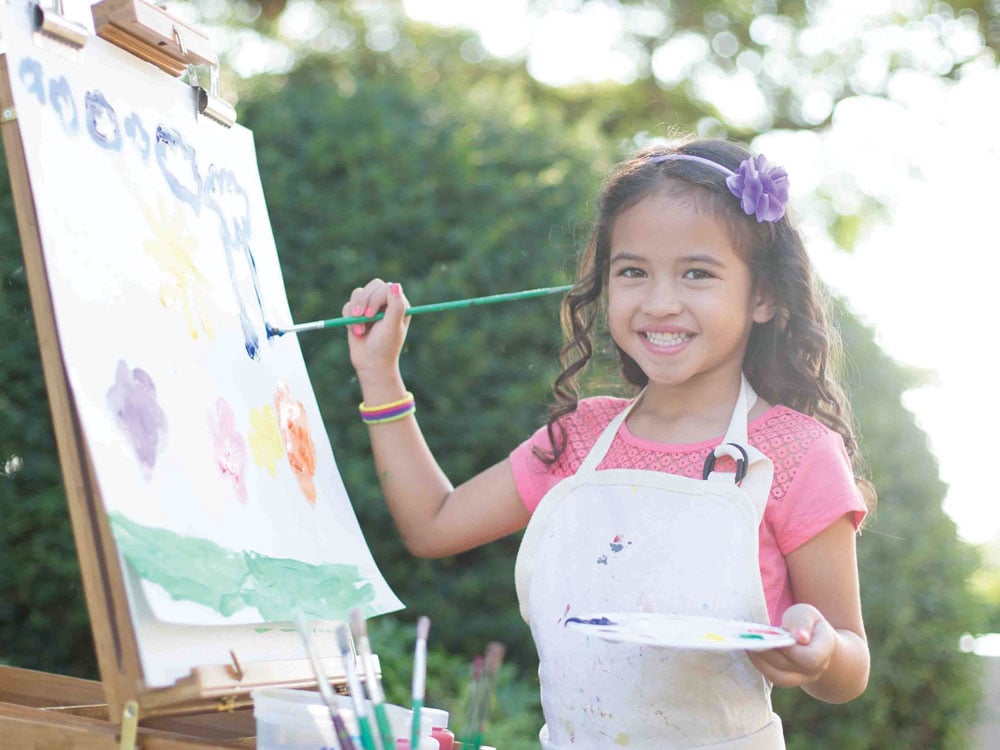 900 S. Beretania St., (808) 532-8700, honolulumuseum.org.
Best Place to Learn Dance
Readers' Pick
The Movement Center
1215 Center St., #211, (808) 735-8641, movementcenter.org.
Best Place for Music Lessons
Readers' Pick
Roy Sakuma 'Ukulele Studios
Four locations: 'Aiea, Kaimukī, Kāne'ohe, Mililani, roysakuma.net.
Best Summer Program
Readers' Pick
YMCA of Honolulu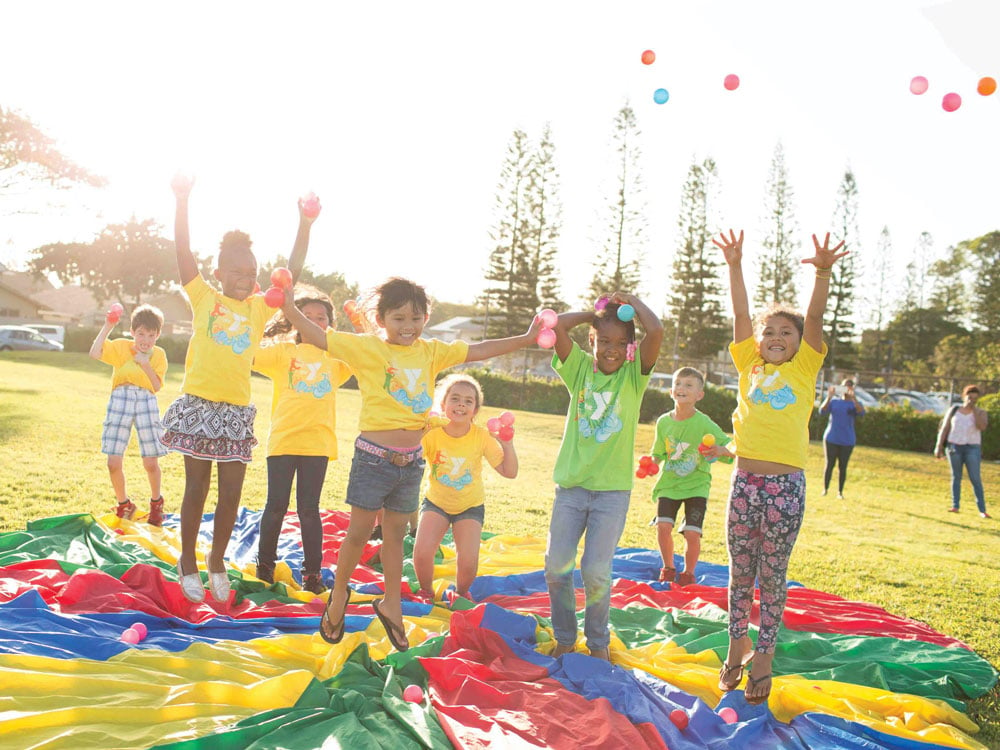 Nine locations and camp: Ala Moana, Kailua, Kaimukī, Kalihi, Mānoa, Mililani, Nu'uanu, Waialua, Waipahu, ymcahonolulu.org.
Best Tutoring
Readers' Pick
Sylvan Learning
Two locations: Kāhala and Mililani, sylvanlearning.com.
---
Bring the family down to the Best of Honolulu Festival July 14 from 10 a.m. to 4 p.m. at the Honolulu Hale civic grounds. Eat at 'ono food booths, shop local designers in the marketplace and bring the family to the keiki zone for face painting, balloon animals, rides, games and more. For more information, visit honolulumagazine.com/bestofhonolulu.