Best of HONOLULU Family 2017: Shop
Our readers' and editors' 11 picks for the best places to shop in Honolulu.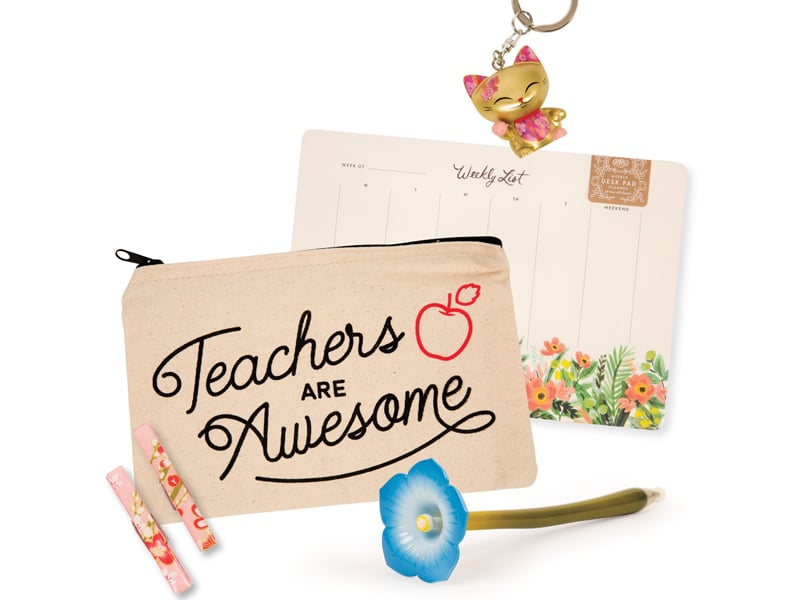 Photo: David Croxford
Best Local Shop for Teachers' Gifts
Editors' Pick
The Paperie
The chic sticky notes section alone is enough to earn this 20-plus-year stationery shop the honors. Owner Eldon Ching has a little display in the back just for teacher gifts, but you'll find adorably affordable finds everywhere. With Paper Flavor totes, Rifle Paper Co. notepads and planners, locally made Washi clothespin magnets, unique kids books, a full assortment of colorful pens and, of course, sticky notes and flags in stock, chances are you'll walk out with a little something for yourself.
Kāhala Mall, 4211 Wai'alae Ave., #17, (808) 735-6464, thepaperie.co.
Best Shopping Center for Families
Readers' Pick
Kāhala Mall
Kāhala Mall is packed with locally owned stores offering small gifts for all ages.
Cinnamon Girl has cute finds for little girls and anyone who adores the adorable on displays spread throughout the store. (808) 737-9425, cinnamongirl.com.
Magnolia may be known for its local art and upscale home décor, but among the blown glass are gifty items from cute edibles to ecobags as well as a section just for men. (808) 734-2200, magnolia-hawaii.com.
Simply Organized's name says it all. Cord keepers, ring holders and all sorts of organization items are in bins near the entrance. Walk in farther for super-strong mini magnets and other colorful helpers. (808) 739-7007, simplyorganized.net.
SoHa Living has playful games and tongue-in-cheek goods right across from the cash register and made-in-Hawai'i snacks and soaps in the center of the shop. (808) 591-9777, sohaliving.com.
The Refinery Honolulu offers an assortment of chic hand creams and candles, in addition to a corner of men's gifts and small items for all ages near the cash register. (808) 744-6175, therefineryhonolulu.com.
Thinker Things has everything you need for the cheeky one on your list including sarcastic notepads, quirky toys and desktop entertainment. (808) 735-6323.
Up & Riding carries not only keiki clothes, but bright and playful art supplies, tech toys and other kid gear. (808) 447-9987.
4211 Wai'alae Ave., 732-7736, kahalamallcenter.com.
Best Kids' Clothing Line
2016 HONOLULU Magazine Editors' Pick
Oopsy Daze
Oopsy Daze schools other kids' designers with its jungle (gym) prints, logo tees and hang-low harem pants. It all started when owner Dixie Rose posted an Instagram of her son in a pair of homemade baggy sweats. From there, Safari Kingdom was born, with Crazy Coconuts comfy tees and easy-wearing, leopard-print shorts for boys and gals. Our thought? "Do they make this for adults?" Not yet, but recently the Mama x Mini collaboration with Bikini Bird featured mom and kids tees with cool-for-school graphics.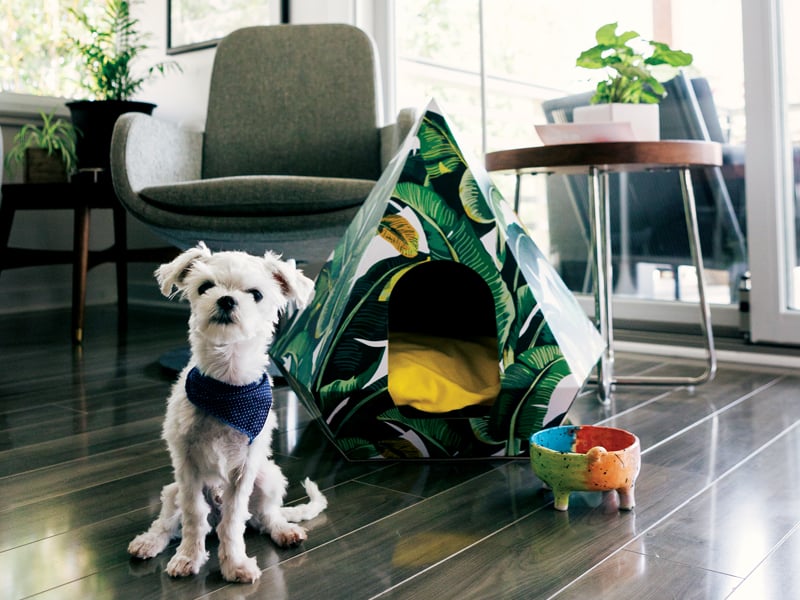 Photo: Aaron K. Yoshino
Best Pet Accessories
2016 HONOLULU Magazine Editors' Pick
Public Pet
If nothing is too good for your pet, Public Pet will be just right for you. Owners Matthew Guevara and Jordan Lee have packed this Kaimukī gem with all kinds of adorable specialty and Hawai'i-designed accessories, food and treats. There are even exclusive collabs with local creatives, including hand-painted water and food bowls by ceramist Dee Oliva and custom ID tags by a. wattz dezigns.
3422 Wai'alae Ave., (808) 737-8887, thepublicpet.com.
---
REST OF THE BEST
Best Place for Back-to-School Shopping
Readers' Pick
Fisher Hawai'i
Three locations on O'ahu: Fort Street Mall, Kaka'ako and Māpunapuna.
Best Place for Teacher Gifts
Readers' Pick
Target
Three locations on O'ahu: Kailua, Kapolei and Salt Lake. target.com.
Best Place to Buy Kids' Apparel
Readers' Pick
Target
Three locations on O'ahu: Kailua, Kapolei and Salt Lake. target.com.
Best Place to Buy a Baby Shower Gift
Readers' Pick
Babies "R" Us
1150 Kuala St., Pearl City, toysrus.com.
Best Place for Educational Toys
Readers' Pick
Thinker Toys
Kāhala Mall, 4211 Wai'alae Ave., (808) 735-5442, thinkertoyshawaii.com.
Best Family Vehicle
Readers' Pick
Toyota Sienna
Best Place for Kids' Furniture
Readers' Pick
Flexa Hawai'i
1356 Kapi'olani Blvd., (808) 955-4434, flexahawaii.com.