Best of HONOLULU Family: Play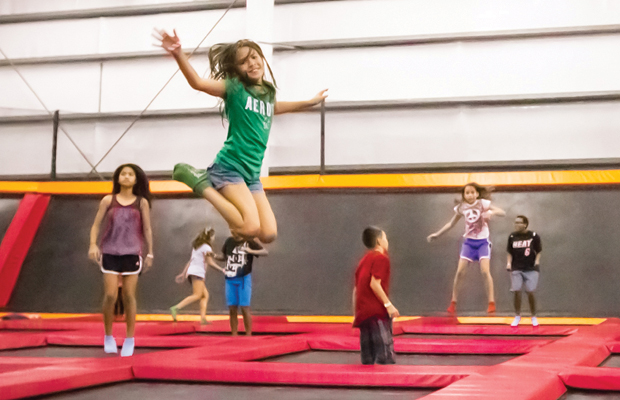 Photography by Karen DB Photography
Best New Place to Jump for Joy
i-Trampoline
Editors' Pick
They'll have your kids bouncing off the walls, literally! Imagine an indoor trampoline park with 360-degree all-trampoline jump areas (which prevent keiki from falling off edges). Slam dunk basketballs, play dodge ball and flip safely into a sea of foam. The fun is endless! 91-029 Malakole St., Kapolei, 380-4080, itrampolinehawaii.com.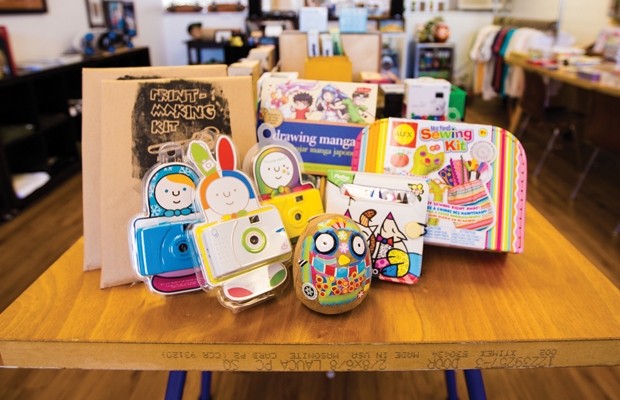 Best Kids Hands-on Art Experience (6 and over)
Treehouse
Editors' Pick
Owner Bobby Asato is a master at keeping kids occupied, thanks to semimonthly keiki workshops that run the artistic gamut from manga drawing to blockprinting. His Ward Avenue shop caters to kids of all ages—little ones can go nuts for arts and crafts kits by Melissa & Doug and ALEX while (inner) big kids obsess over retro-chic Lomography cameras and graphic Bland tees designed by Asato himself. 250 Ward Ave., Suite 233, Kakaako, 597-8733, treehouse-shop.com.
Best Hidden Gem
Living Art Marine Center
Editors' Pick
You'd never know it was there, but, tucked away in a nondescript warehouse near the airport, you'll find this hands-on, interactive marine center. Along with its regular educational tours, it also offers children's workshops on art, crafts, photography and more. Reservations are required to visit. We tried it!
3239 Ualena St., near airport, 841-8080, livingartmarinecenter.com.
Best Free and Priceless Family Activity (Indoor)
KIDS FIRST! Film Festival
Editors' Pick
This kids' film festival is held every summer at the University of Hawaii at Manoa. The mix of full-length features and shorts is perfect for young attention spans, and offers choices for ages 3 to 7 and 8 and up. Films are unique, safe for all ages and, best of all, free. Kids love that they can all sprawl out on the floor together and enter to win door prizes. We tried it! Read blogger Ashley de Coligny family's experience.
UH Manoa Art Auditorium, 956-9883, summer.hawaii.edu/kidsfirst .
Best Free and Priceless Family Activity (Outdoor)
Oahu Urban Garden Center
Editors' Pick
With tunnels, colorful animal structures, a maze, kid-size houses and eight different themed areas to explore, the Children's Garden at this horticultural center in Pearl City is an all-natural, educational playground. We tried it!
955 Kamehameha Highway, Pearl City, 453-6050, ctahr.hawaii.edu/ougc.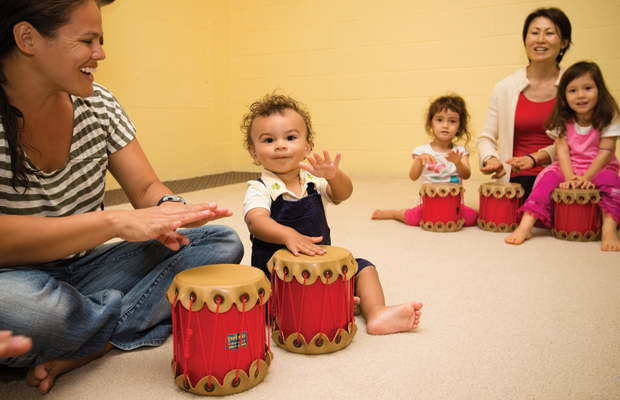 Best Place to Groove with Your Kid
Ohana Music Together
Editors' Pick
Foster your child's innate musicality. Parents and tots can wiggle and giggle as they make happy music together. The program is designed for babies up to age 5. 1210 Wilhelmina Rise, Unit #A, Kaimuki, 732-7464, ohanamt.com.
Best Kids Hands-on Art Experience (5 and under)
Art Explorium
Editors' Pick
Imagine a large creative space with rotating art stations that encourage keiki to think. Exhibit A: Trash to Treasure activities designed around unwanted business supplies (Styrofoam birdhouses anyone?). The Kaimukī studio also boasts an impressive mosaic wall and reclaimed wood counter, both created by local artists. Kids are actually encouraged to scrawl over the walls, bathroom included! 1142 Koko Head Ave., Kaimukī, 312-4316, artexplorium.org.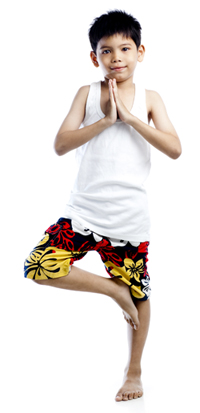 Best Rainy-Day Spot
Pearlridge Center
Editors' Pick
Pearlridge is Hawaii's largest enclosed shopping center, with recently added big-name stores such as Bath & Body Works, Sephora, T.J. Maxx and Victoria's Secret. If shopping doesn't do it for your kids, distract them with a ride on the state's only monorail ($1 each way), a movie at the 16-plex, arcade games at Fun Factory or a romp through inflatables at 808 Bounce without ever stepping outside. 98-1005 Moanalua Road, Aiea, 488-0981, pearlridgeonline.com.
Best Way to Make Yoga Fun for the Whole Family
Stretch Your Imagination
Editors' Pick
This nonprofit group holds monthly "Family Yoga" classes at the Honolulu Museum of Art Spalding House. Parents, kids and even babies can join the fun, which might include meowing and mooing as you stretch into cat and cow poses. It currently holds youth yoga programs in seven Oahu schools, as well. 753-8501, stretchyourimagination.org.
Best Annual Pass
Wet 'n' Wild Hawaii
Readers' Pick
Whether you want to relax (down the Lazy River), get pumped up (through the Tornado) or splash around (in the Wave Pool), Hawaii's premier water amusement park is chock full of summer entertainment for the whole family. 400 Farrington Highway, Kapolei, 674-9283, hawaii.mywetnwild.com.
Best Family Campground
Camp Erdman

Readers' Pick
Imagine a relaxing weekend under the stars with the ones you love. Jam packed with activities the whole family will enjoy, from swimming, archery and sports, to keiki club, a challenging ropes course, arts and crafts. 69-385 Farrington Highway, Waialua, 637-4615, camperdman.net.
Best Farm-to-Table Experience
Kahuku Farms
Editors' Pick
Keiki will love the tractor-pulled wagon ride through leafy papaya and banana trees; you'll love their growing appreciation for fresh, local produce. Seal the deal with a stop at the Farm Café, where mouthwatering sandwiches, salads and a focaccia-based pizza stuffed with farm-grown ingredients are ripe for the picking. Don't forget dessert: creamy vanilla ice cream churned with fresh vanilla beans.
56-800 Kamehameha Highway, 628-0639, kahukufarms.com.
Best Overnight, Sleep-Away Adventure
Bishop Museum

Editors' Pick

1525 Bernice St., Kalihi, 847-3511, bishopmuseum.org.

 
Best Playground
Aikahi Playground

Readers' Pick

281 Ilihau St., Kailua.
Best Amusement Center
Children's Discovery Center

Readers' Pick

111 Ohe St., Kakaako, 524-5437, discoverycenterhawaii.org.

 
Best Kids Fitness/Playspace
My Gym Honolulu

Editors' Pick

820 West Hind Drive, Suite 1227, Aina Haina, 537-1900, mygym.com/honolulu.

 
Best Site for a Family Picnic
Kapiolani Park

Readers' Pick

Diamond Head
Best Beach for Families
Ko Olina Beach Park

Readers' Pick

Kapolei
Best Place for a Family Bike Ride
Ala Moana Beach Park

Readers' Pick

Kakaako



 
Best Hiking Trail
Makapuu Point Lighthouse

Readers' Pick

Makapuu
Best Family Deal (Activity)
Honolulu Zoo

Readers' Pick

151 Kapahulu Ave., Diamond Head, 971-7171, honoluluzoo.org.

 
Best Family Resort Parents Love as Much as the Kids
Marriott Ko Olina Beach Club

Editors' Pick