Best of HONOLULU Family 2014: Learn
Best Summer Activity You Can Sign the Kids Up for One Week at a Time
EDITORS' PICK



» Hawaii Kai Boat Club: Youth Sailing Program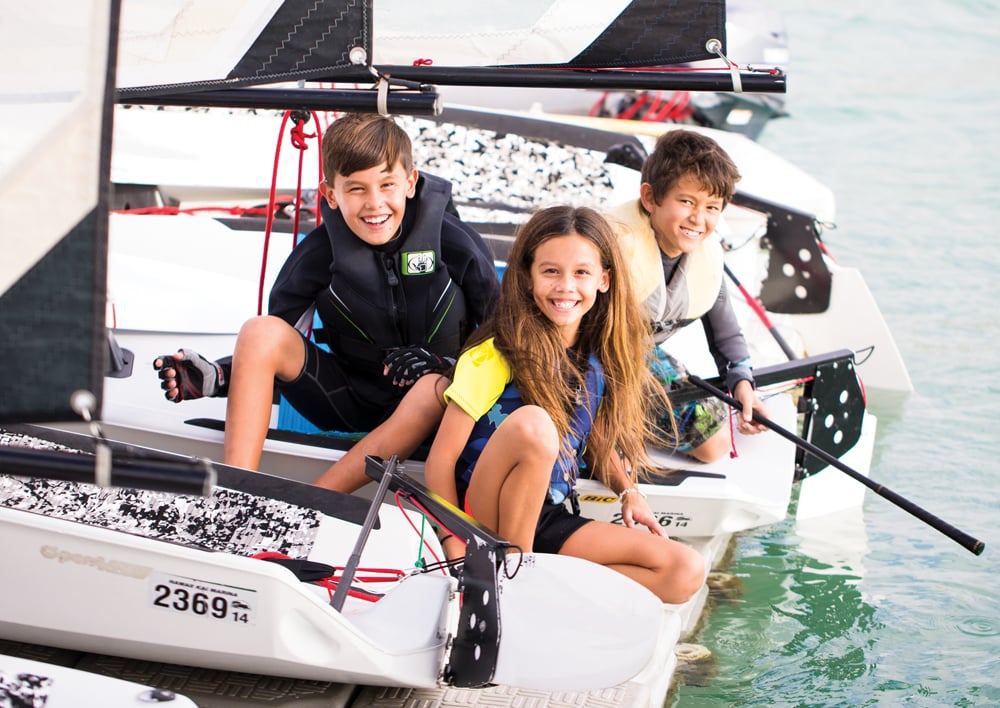 Set sail on a thrilling, unique water-sport experience. If you're looking to fill a week or two in the summer and have children between the ages of 7 and 16, they will welcome the wind in their hair and the salt water on their faces, all in the name of fun. 377 Keahole St., Hawaii Kai, 951-1111, hawaiikaiboatclub.com.
Best Organized Camp Adventure
EDITORS' PICK
» Kamaaina Kids: Camp Timberline
Whether you enjoy tent camping or lodging, you'll appreciate the amenities offered at the Westside oasis located above Makakilo in the Waianae mountains. The kids will revel in the activities— swimming, hiking, volleyball, basketball, horseshoes, campfires and more. 1 Palehua Road, Kapolei, 672-5441, kamaainakids.com.
Best Place for Music Lessons
READERS' PICK



» Ohana Music Together



Sing, dance, play and laugh with your baby, toddler or preschooler. Four locations: Kaimuki, Aiea, Kailua, Kapolei, ohanamt.com.

 
Best Sports League for First-Time Players
READERS' PICK



» i9 Sports

 
The key to learning, participating and loving sports for a lifetime is at the core of this popular league for first-time players. Kids need to have fun, be included and actually play, learn safety rules and have them reinforced, understand the value of good sportsmanship and that winning at all costs is a losing proposition—everyone is a winner and should be encouraged to play to the best of their abilities. Whether the sport is flag football, soccer, basketball, baseball or T-ball, i9 Sports provides a venue in which young athletes can learn and thrive. 394-1100, i9sports.com.
Best School Fundraiser
EDITORS' PICK
» Habilitat Christmas-Tree Sales
When it comes to making money for your school, Habilitat makes it easy to get into the Christmas spirit. Your school presells tickets, and then Habilitat takes care of the rest—shipping, trucking, storage and labor, etc. This year, a new online order form makes it even easier. 45-035 Kuhonu Place, Kaneohe, 235-3691, habilitat.com.
Best Homegrown Lesson in Business
EDITORS' PICK



» The Littlest Co-op at the Kakaako Farmers Market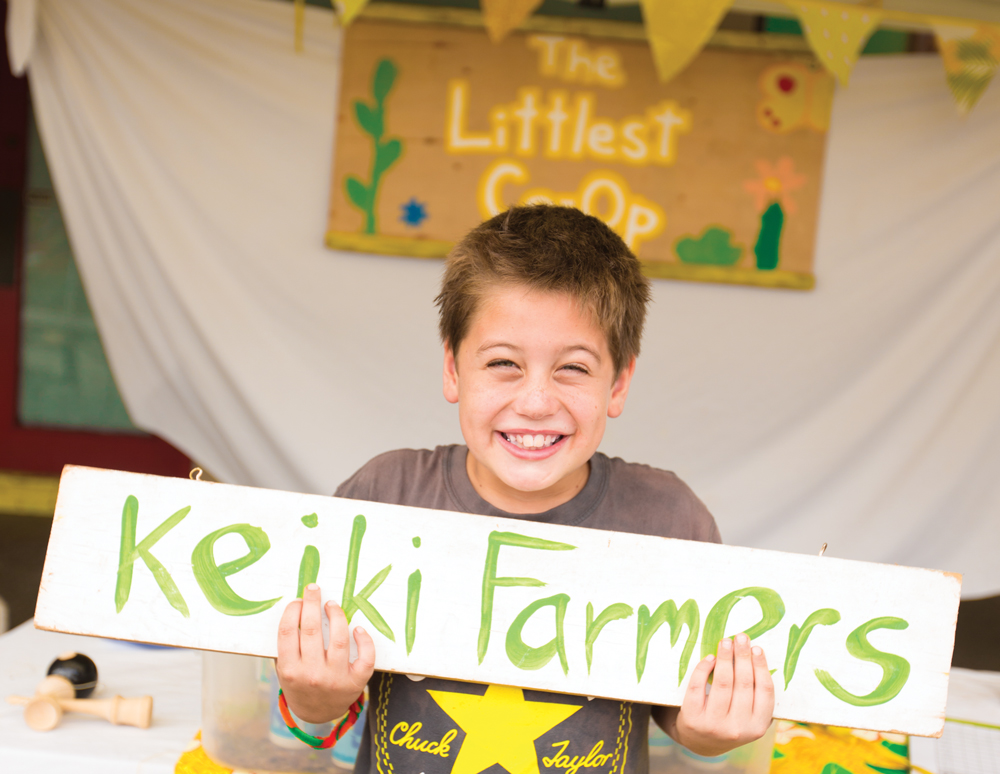 Budding gardeners get a fun, hands-on lesson in farming, gardening, math and business, not to mention the valuable lessons that come with growing your own food. The cooperative of keiki entrepreneurs grows and sells fruits and vegetables to the public. It also dishes out advice if you are in need of some 411 DIY instructions. 1050 Ala Moana Blvd., Ward Warehouse, Saturdays, 8 a.m. to noon.
Best Library Kids' Section
EDITORS' PICK



»Kapolei Public Library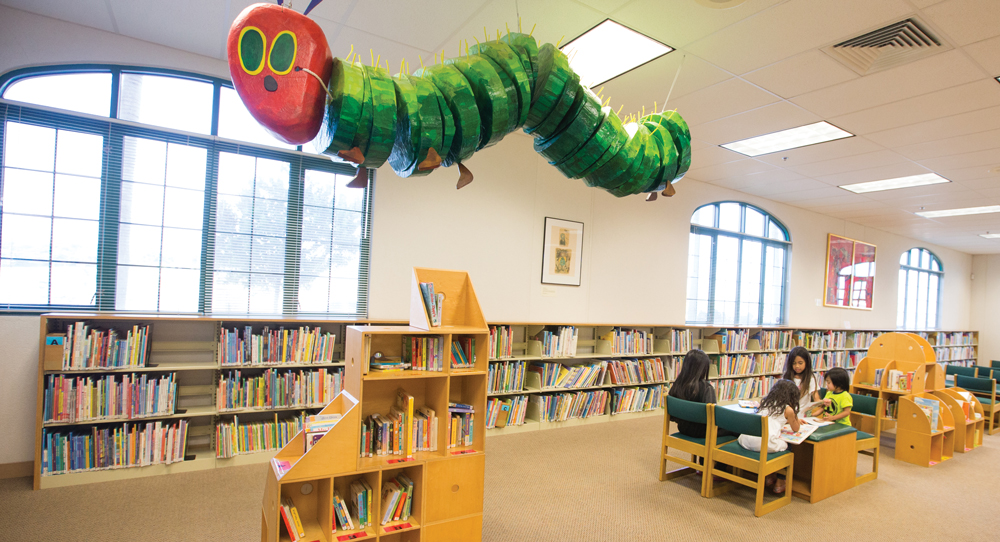 Admittedly, we haven't seen the new Aiea Library yet (it opens later this year), but the Kapolei kids' section is one of our favorites. Located in its own wing of the whopping 35,000-square-foot building, you don't have to worry about being shushed if your child starts reading aloud. Plenty of pint-size chairs and tables, toddler-friendly cubbies full of board books, and a stage that little readers love to climb up and down are all bonuses. Plus, the self-checkout station can speed up your exit when fussy time sets in. 1020 Manawai St., Kapolei. 693-7050.
LEARN: Rest of the Best 
Best Volunteer Activity
EDITORS' PICK



» Beach Cleanup
Best Way to Get Your Kids to Climb a Rope
EDITORS' PICK



» The Spartan Race

Aloha Stadium, spartanrace.com.







 
Best Place to Take Kids Who Like to Work with Their Hands
EDITORS' PICK



» First Saturdays at Home Depot—Kid Workshops

Three locations: Honolulu, Pearl City, Kapolei, homedepot.com.
Best Afterschool/Enrichment Program
READERS' PICK



» Little Ambassadors

725 Kapiolani Blvd., Ste C106, 256-4861. littleambassadors.com.
Best Tutoring
READERS' PICK



» Sylvan Learning Center

Two locations: Kahala, Mililani, SylvanLearning.com.
Best Summer Program
READERS' PICK
» YMCA
Nine branch locations, plus one camp: Manoa, Ala Moana, Kaimuki-Waialae, Kalihi, Leeward, Mililani West, Windward, Honolulu, Camp Erdman, ymcahonolulu.org.