Jill Kanemaru-Hwang, D.D.S.
SPECIALTY: GENERAL DENTISTRY
410 Kīlani Ave., Suite 221 • Wahiawā, HI 96786 • (808) 622-4354
---
Sometimes the best care runs in the family. As a third-generation dentist at Kanemaru Family Dental, Dr. Jill Kanemaru-Hwang grew up surrounded by dentists she could look up to. When patients step into her office, her main priority is to foster a comfortable, compassionate environment where they can feel cared for like family and receive the exceptional service they deserve.
After graduating at the top of her class from Iolani School, Dr. Jill received her undergraduate degree from Harvard University before graduating with honors from the University of the Pacific Arthur A. Dugoni School of Dentistry. She returned to Hawaii to complete a residency at Kokua Kalihi Valley Comprehensive Family Services, earning an additional certificate for Advanced Education in General Dentistry. Today, Dr. Jill works alongside her father, Dr. Jared, her two uncles, Drs. Lester and Gordon, and her sister, Dr. Kelli.
Kanemaru Family Dental has served families for over 80 years using the latest techniques and dental technologies. Drawing on her extensive training, Dr. Jill and her team provide comprehensive oral healthcare using digital X-rays and intraoral photos for thorough examinations. Their services include fillings, single-visit Cerec crowns, implants, Invisalign, root canals, teeth whitening and laser periodontal therapy. The practice also proudly serves many military personnel and their families. "Having traveled all over the country for my education, I know that moving to a new place can be challenging," says Dr. Jill. "We're happy to help in making dental health one less thing to worry about."
The loyalty of Kanemaru Family Dental's patients—some of whom have been clients for 70 years!—speaks to the quality of the care they provide, and the philosophy instilled by founder Dr. Masao: Treating patients effectively means treating them with empathy and respect. "One of the amazing things about working in the same practice that my grandfather started is that I get to see some of his patients along with their children and grandchildren," says Dr. Jill. "This continuity is my grandfather's legacy. When patients trust you with their care, they become part of your ohana."

Honored as a top dentist: 2020
SPECIAL PROMOTIONAL SECTION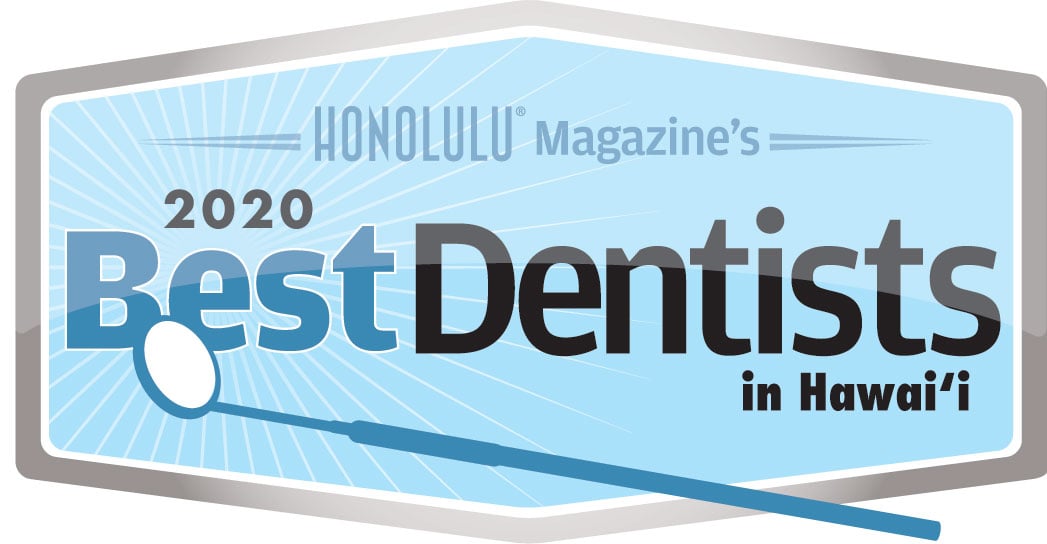 General Dentistry
Oral & Maxillofacial Surgery
Orthodontics
Prosthodontics
Pediatric Dentistry
Periodontics