Derek Takai, D.D.S.
SPECIALTY: GENERAL DENTISTRY
4211 Waialae Ave., Suite 210 • Honolulu, HI 96816 • (808) 732-1424 • KahalaDentist.com
PROFESSIONAL EDUCATION AND EXPERIENCE
I am a proud graduate of Punahou School, the University of Washington and its School of Dentistry, serving as a faculty instructor on implants and restorative dentistry. With over 15 years in private practice, I love what I do.
WHAT SETS YOU APART?
My passionate commitment for high quality and best outcomes dental care includes contacting my patients following procedures to check on their overall well-being. I believe effective treatment extends to identifying my patients' concerns and calming their fears. Communication is essential for a strong doctor-patient relationship to improve health outcomes by ensuring clear understanding of patients' dental needs and meeting their priorities. In 2018, Honolulu native and also a graduate of UW's School of Dentistry Dr. Lauren Weiss joined our dental 'ohana. Our growing team has increased our accessibility to provide skilled and compassionate dentistry.
CONTRIBUTION TO COMMUNITY
In honor of the dedication of my mentors, Drs. William Vogt and Walter Ching, I continue their mentorship tradition by sharing my knowledge with others to aspire to a career in dentistry. Coaching Punahou's varsity football team is my small way of giving back to a school that gave me so much.
I am honored to again be included among a distinguished group of dentists and would like to thank my family and staff (Cherene, Christine, Cynthia, Chasey, Jenny, Julie, Lily, Masami and Toni). It's a team effort. Mahalo!
SPECIAL PROMOTIONAL SECTION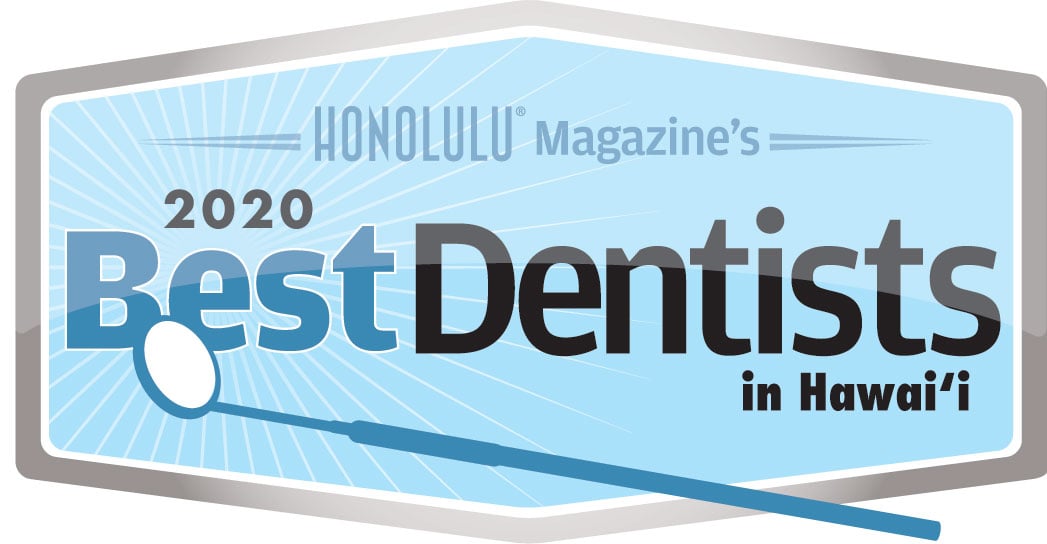 General Dentistry
Oral & Maxillofacial Surgery
Orthodontics
Prosthodontics
Pediatric Dentistry
Periodontics