Beauty Within Reach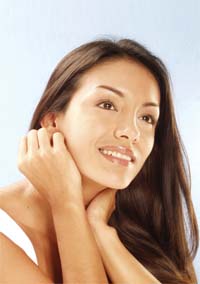 A stunning smile. Fresh, glowing skin. A healthy, rejuvenated appearance. You want to face the world with confidence – and your beauty goals can be reached with modern cosmetic enhancements. We asked local experts for the key details on their most requested procedures, so you can choose the one that's right for you.
Correct Deep Wrinkles, Tighten Skin and Remove Years From Your Appearance
Procedure Name: Fraxel Laser Resurfacing
The Patient: Adult men and women with early to advanced signs of skin aging and sun damage who desire smoother, tighter skin tone and texture, and want to tighten saggy skin, soften deep frown lines, and improve age spots, sunspots and sun-induced redness.
How It Works: Fraxel repair is a revolutionary treatment that uses a high-intensity carbon dioxide laser. Through fractional technology, thousands of microscopic laser columns penetrate the skin to remove old, damaged cells. This stimulates your body's natural healing process, which replaces the cells with fresh, glowing, healthy skin.
Risk Factors: The risk of long-term side effects is extremely low. Potential side effects include redness, swelling, delayed wound healing, scarring or skin infections.
Recovery: Most patients can return to routine activities within seven days.
Maintenance: Clinical studies suggest that most people see maximum results in just one treatment session. Maintenance requires good skin care and sun protection. Results can be extended with skin care products.
Cost: $1,500 to $4,500 depending on the amount of skin surface treated.
The Expert: Dr. Kevin J. Mott, M.D., Hawaii Skin Care and Photodamage Center, Inc., 500 Ala Moana Blvd. Suite 470, 537-5522, www.hawaiiskincancer.com & www.CosmedermHawaii.com
Restore and Rejuvenate Your Appearance
Procedure Names: BOTOX® Cosmetic and Facial Fillers
The Patient: Men and women in their 30s and older who want to enhance and restore their appearance by reducing facial wrinkles, or prevent them from occurring.
How They Work: BOTOX® Cosmetic can reduce frown lines and wrinkles between the brows, forehead and crow's feet. An injection of botulinum toxin paralyzes the muscles, reducing the activity that causes wrinkles. One 10-minute treatment can produce instant results that last up to four months. Facial gel fillers are injectables, such as Juvederm® and Restylane®, that can instantly smooth away wrinkles around the mouth, enhance cheekbones, create fuller lips, and repair bagginess around the eyes. This treatment is often called a "liquid facelift" because it takes 15 minutes and requires no recovery time.
Risk Factors: The most frequently reported problems are bruising and pain at the injection site.
Recovery: Typically, patients can return to work immediately.
Maintenance: BOTOX® typically lasts three to four months; facial fillers typically six months to a year.
Cost: Varies depending on the individual patient's needs.
The Expert: Dr. Rupa Krishnamurthy Wong, M.D., Honolulu Eye Clinic, 1329 Lusitana Street, Suite 806, 526-0030, www.drrupawong.com
A More Rested, Youthful Appearance and Enhanced Self-Esteem
Procedure Name: Upper & Lower Lid Blepharoplasty
The Patient: Adult men and women, usually between 35-65 years old, annoyed with drooping upper eyelids and puffy lower eyelids which make them look tired and older.
How It Works: Blepharoplasty is a surgical procedure to remove excess fat, muscle, and skin from both the upper and lower eyelids, giving patients a rejuvenated appearance around the eyes, making them look younger, rested and alert.
Risk Factors: Complications are very rare, but possibly include infection, anesthesia reaction, temporary blurred vision, and scars.
Recovery: Patients typically return to work in seven to 10 days.
Maintenance: Your plastic surgeon will closely monitor your progress after surgery. Once sutures are removed, you will improve rapidly.
Cost: Varies depending on upper lids, lower lids or both. Cost will be discussed during your free consultation. When blepharoplasty is performed to improve vision, rather than for cosmetic reasons only, it may be covered by insurance.
The Expert: Dr. Hugo Higa, M.D., Aesthetic Vision Center, Ala Moana Building, 1441 Kapiolani Blvd. Suite 1313, Honolulu, 947–2020; and Pali Momi Medical Center, 98-1079 Moanalua Rd. Suite 660, Aiea, 488-4842, www.aestheticvision.com
Lift And Tighten Your Face With No Downtime
Procedure Name: Ultherapy
The Patient: Men and women in their 30s to 60s who want a non-surgical option to lift and tighten skin of the brow, face and neck.
How It Works: Using ultrasound technology, Ultherapy takes images of the skin's underlying tissues, then delivers energy to tighten collagen. This stimulates new collagen production, which helps lift, tighten and improve the skin's texture. Some patients see immediate lifting, but maximum improvements are noted at 90 to 120 days.
Risk Factors: Ultherapy poses very few risks. The most common include mild redness and tenderness in the treatment area.
Recovery: Most patients return to their activities the same day.
Maintenance: Depending on the patient's skin laxity, smoking history, sun damage and age, one treatment is effective. Others might require several treatments. Touch-up treatments may be considered in one to two years.
Cost: Varies, based on areas treated. Fees usually range from $1,500 to $4,500.
The Experts: Dr. Todd Mirzai and Dr. Bao Phan, Board Certified Plastic Surgeons, Hawaii Plastic Surgery Associates. Honolulu: 952-9779, Maui: 808-249-8509, Kauai: 808-245-5054, Kona: 808-249-8509.
www.hawaiiplasticsurgeryassociates.com
Enhance Your Smile
Procedure Name: Porcelain Veneers
The Patient: Adult men and women who want to cosmetically transform crooked, stained and/or uneven teeth into a beautiful, white, uniform smile.
How It Works: Veneers are thin pieces of porcelain that bond to the front of the teeth. A mold of your teeth is taken, and the veneers are custom-made to fit. Then your doctor works with you to select your perfect shade of white. Veneers can completely reshape your smile, and are often an alternative to crowns or braces.
Risk Factors: Risks are very rare. There is a possible need for local anesthetic at time of placement.
Recovery: Veneers typically require two visits.
Maintenance: Veneers are very durable and can last many years. Proper brushing, flossing and dental visits will extend the life of veneers.
Cost: Case dependent.
The Expert: Dr. Rohinton J. Patel, D.M.D., Hawaii Pacific Dental Group, Inc. Honolulu: 1441 Kapiolani Blvd. Suite 1008, 955-0008. Lihue: 4381 Kukui Grove St. Suite 2, 808-245-6933. www.hawaiipacificdental.com