Bar Hop: Side Street Inn on Da Strip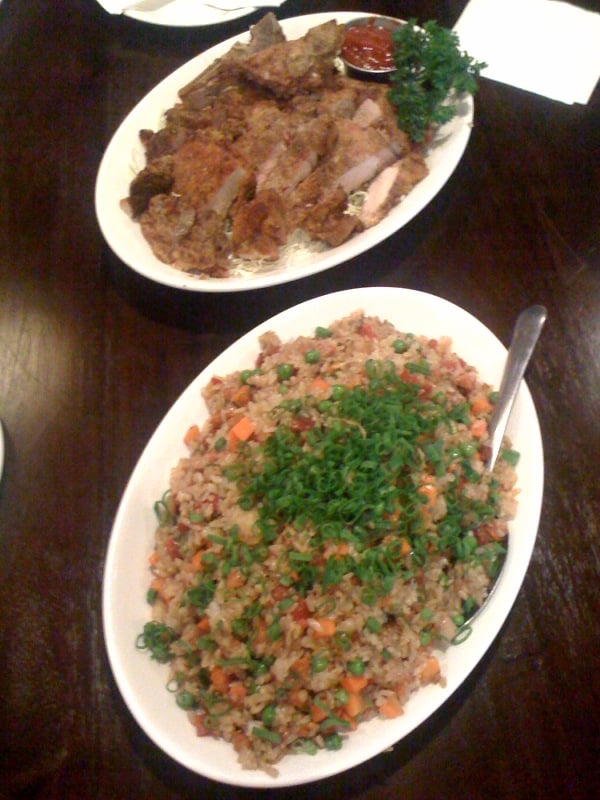 Following our dining editor John Heckathorn's article, "All I Ever Wanted Was a Bar," I wanted to check out owner Colin Nishida's new location on Kapahulu called Side Street Inn on Da Strip. The afternoon I visited, I ran into Nishida, who happily invited me to take a shot. "No, thank you." I kindly replied. (It wasn't even 5 p.m. yet.) And, then he playfully asked, "Is it too early, or too late?"
Side Street Inn's newest location boasts a modern and sleek design, located inside the Prudential Locations building on Kapahulu Avenue. Unlike other restaurants and bars, the bar at Side Street is not just a small nook in the corner. In fact, most of the venue feels exactly like a sports bar, with its multiple TVs, additional bar seating and beer specials—but, at this bar, the staff is very attentive and friendly.
As I sat down at a table, I noticed Don Murphy of Murphy's Bar and Grill and Jay Niebuhr of JJ Dolan's eating and drinking at the bar—true to Side Street's reputation as a gathering place for chefs.
After pigging out on the family-sized pork chops and its signature fried rice, I was too full for dessert. Now, I have a perfect excuse to go back and try its long dessert menu—mmmmm, peanut butter crunch!
614 Kapahulu Ave., open Sunday through Saturday 3 p.m. to 12 a.m., 739-3939. sidestreetinn.com