Out & About in August, September
Now – Sept. 15
Discover the Dinosaurs
Life Through Time: Dinosaurs and Ice-Age Mammals, Bishop Museum
All ages
Now through Sept. 15, 9 a.m. to 5 p.m. (closed on Tuesdays)
Take the family back in time and enjoy an entertaining and educational exhibit of roaring animatronic dinosaurs and Ice-Age mammals. Keiki can explore the mystery of prehistoric life in an environment of learning, discovery and fun. Experience unique hands-on activities. 847-3511, bishopmuseum.org.
Aug. 7 (Start Date)

 
Family Concert Night
Wildest Show in Town, Honolulu Zoo
All Ages
Aug. 7 and 14, 6 to 7 p.m.
Don't miss the two final summer concerts featuring Jimmy Borges and his Jazz All Stars (Aug. 7) and Na Leo Pilimehana (Aug. 14). Gates open at 4:45 p.m. Enjoy preconcert family activities and plenty of yummy picnic fare. Call 729-1002 and preorder bentos. 926-3191, honoluluzoo.org.
Aug. 18 (Start Date)
Cool with Your Kids
Kids in the Kitchen,
Children's Discovery Center
Ages 4+
Aug. 18 and Sept. 15, 10 to 11:15 a.m.
Cook with your kids in this monthly parent/child class. Make pizza pockets (Aug. 18) and banana muffins (Sept. 15). Classes teach children how to take turns, share and explore their senses. They'll even learn a little math and science as they whip up tasty dishes. 524-5437, discoverycenterhawaii.org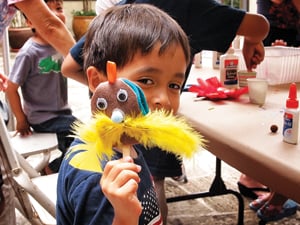 Aug. 18 (Start Date)
Get Artsy
Bank of Hawaii Family Sunday,
Honolulu Museum of Art
Ages 1+
Aug. 18, 11 a.m. to 5 p.m.
Visit the museum for free. Go on a gallery hunt, participate in art projects and learn about the art of Georgia O'Keeffe, whose work is currently on display. Keiki can enter the monthly drawing contest. Theme and supplies supplied by the museum. honolulumuseum.org.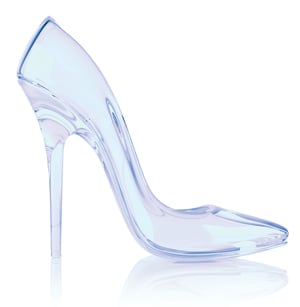 Aug. 23 (Start Date)
Korean Cindarella
Honolulu Theatre for Youth,
Tenney Theatre
Ages 5+
Aug. 23, 7:30 p.m., Aug. 24 and 31, 4:30 p.m., Sept. 7, 14, 21, 4:30 p.m.
A new telling of the familiar Cinderella story mixes K-pop with traditional Korean drumming, dance and costumes. Keiki can participate in an on-stage workshop (Sat., Sept. 7) related to this production. They will enjoy a peek backstage and an opportunity to perform and interact with the HTY creative team. 839-9885, htyweb.org.
 Sept. 24 (Start Date)
Educated Decisions
Admission Fairs, Hawaii Association of Independent Schools (HAIS), Leeward, UH West Oahu, Windward, Koolau Ballroom AND Japanese Cultural Center
parents
UH West: Sept. 25, 5:30 to 8 p.m.; JCC: Sept. 28, 10 a.m. to 1 p.m.)
Find out which independent school is right for your child. Hear what some of Oahu's best private schools have to say at one of three informative admission fairs.