Applying to Private School: A Timeline
The 4-1-1 on Private Schools
Thinking about private school for your child? The quest to find the right school for your child and get her or him enrolled can take at least a year. We've developed a 12-month timeline to assist you every step of the way.
August: start your search
Most schools advise parents to start at least a year in advance. By August, start a list of potential schools for the next school year. Off the top of your head, you might be able to come up with three or four schools. But there are 127 private schools in Hawaii.
If you're really planning ahead, you should know there are certain windows of opportunity in the private-school application process that you'll want to take advantage. Kindergarten is obviously a time when schools take in a lot of new students. Sixth grade is a major entry point, and, if you're interested in high school, ninth grade is the easiest time to enter. However, many independent schools take students throughout the year, at any grade level, as long as the school's classes are not too full. This is known as rolling admission. Be sure to check with the schools you're interested in to find out what their major entry points are.

Applying for private school: A timeline
September: make some serious selections
By September, begin gathering material. Most schools are glad to mail you catalogs, applications and other materials. At this stage, you can't do too much research. Check the schools' websites, and the site of the Hawaii Association of Independent Schools (hais.org).
One way to take a look at many private schools at the same time is to attend one of the three HAIS School Fairs. All three fairs are for prospective students from preschool through 12th grade.
The next fair will be held on Oct. 12, from 6 to 7:30 p.m., at the Koolau Golf Club in Kaneohe; a half-hour information session about financial aid will take place. For more information, call 973-1540 or visit hais.org.
October: take a school tour
By October, you should have narrowed your list of prospective schools. To how many should you apply? The consensus of most admissions directors is five. That should leave you with plenty of choices when the acceptance letters come in.
With your short list, you can start looking into specific school admissions and financial-aid requirements. Don't wait too long, especially if you are interested in kindergarten. Some schools have early kindergarten application deadlines. For instance, Punahou's is Oct. 15, Iolani's, Oct. 30, for the following school year. For kindergarten applications, most schools require: 1) teacher references, 2) testing, usually done by the school itself, and 3) an activity session and observation.
In general, fall is the season for schools' open houses — check with each school to find out specific dates. Try to attend them; you'll get lots of advice from other people, but, remember, you want to know whether a school fits your child, not someone else's. There's no substitute for firsthand knowledge, so go, and take your child if possible.
In addition to open houses, check whether the schools in which you're interested allow prospective students to spend a day on campus. Some schools don't give this option until a student is admitted, but it never hurts to ask.
---
It's Never Too Late
What happens when you've missed the regular deadlines?
So you've missed the deadline to apply to a private school. Maybe you're a military family and you've arrived in the Islands after a school's application deadline. Is all hope lost? In this economy, the answer is, probably not. While some schools adhere to strict deadlines, many schools allow students to apply throughout the year (in what is known as rolling admissions) as long as space is available.
The economy plays an important role in private-school enrollment, says HAIS executive director Robert Witt, which means that schools may have more slots available for rolling admissions.
What should you do if you've missed the deadline?
"Definitely call the school's admissions office," says Maryknoll admissions director Lori Carlos. "Depending on what grade your child applies to, there may be some space left so it's always worth checking. And if you've missed the deadline due to special circumstances, say you just moved to the island, don't be too shy to explain your situation to the admissions office."
SSAT Dates

Oct. 15, 2011    Nov. 12, 2011

Dec. 10, 2011    Jan. 7, 2012

Feb. 4, 2012    March 3, 2012

April 21, 2012    June 9, 2012

source: ssat.org
---
If you are aiming for fifth grade or above, your child will probably need to take the Secondary School Admission Test (SSAT). The test includes math and verbal skills, reading comprehension and a writing sample. Please check with specific schools for their requirements.
SSAT tests are administered at: Hawaii Baptist Academy, Hawaiian Mission Academy, Iolani, Maryknoll, Punahou, Saint Louis, St. Andrew's Priory and Trinity Lutheran of Wahiawa on Oahu, Hawaii Preparatory Academy on the Big Island and Akaula School on Molokai.
You can get information at ssat.org or by calling (609) 683-4440 (Monday through Friday, 9 a.m. to 4:30 p.m.; remember, it is on Eastern time). You cannot register by phone—only by mail, fax or online. Registration closes three weeks before each test date and costs $116. Late registration (available online only) is open for one week after regular registration closes and costs $30 more; after that, standby registration is $60 more (please note, standby does not guarantee your child will test on the test date).
If your child does not have much experience with tests such as the SSAT, you might want to provide some kind of practice beforehand. There are numerous preparation options, from the official study guide available at ssat.org to formal tutoring with diagnostic testing. It's also possible to take the test a year in advance, without sending the scores to a school; check with specific schools about their requirements. Additionally, some schools accept more than one set of SSAT results; again, check with each school.
December: mail your application
By the end of December or early January, you'll have completed and mailed your applications. Remember, deadlines range from October (usually for kindergarten) to late February. You'll want to create your own calendar to keep track of what's due and when.
January: inquire about financial aid
It's easy to get caught up in the application process, but don't forget to ask about the financial-aid process. About 40 Hawaii private schools will require you to complete what are called the SSS Financial Aid forms (the SSS stands for School and Student Service). While the form is the same, the schools establish their own due dates, which can be from December to April. Since most financial-aid forms are due before April 15, you'll need to send a copy of your tax return, usually required later.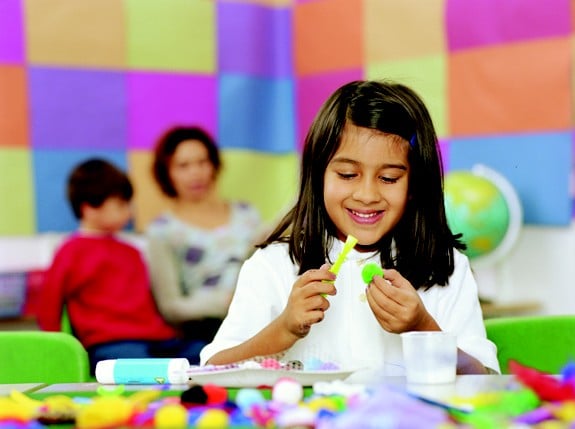 Applying to private schools: A timeline
For families applying to Catholic schools, another source of aid may be the Augustine Educational Foundation. For more on the group, see augustinefoundation.org. Aid applications are available online at the foundation's website and from all Hawaii Catholic school offices in mid-January. Applications must be returned by the middle of March. There are other aid sources for Catholic school students as well.
After you submit your application forms and perhaps your financial-aid packet, you'll have a little time to collect supplemental materials, such as transcripts and teacher recommendations. In addition, if your child is an athlete, get a letter from his or her coach. A musician? Then the band leader or music teacher. Your child does volunteer work? Get a letter from the organization. Make it as easy as possible for these people to help you. Give them stamped, addressed envelopes. Remember to check with the school to make sure the materials have arrived.
February: the interview process
Virtually all schools will then schedule an interview with your child. Try to remind your child to take the interview seriously, without making him or her too nervous to talk. If your child is applying for sixth grade or above, the school may schedule a writing exercise on the same day as the interview.
Many schools like to interview parents as well. Here's the catch: They won't call it an interview. If you're told, for instance, that you can schedule a meeting with the admissions director to discuss the admissions process, by all means do so. If the school says, "Why don't we just sit down and talk while your child finishes up the interview or the writing sample?" Make no mistake: that's an interview. Your best strategy is to talk honestly about what you want for your child. Again, remember to relax. You are talking to an admissions director, not a dean of rejection; the person sitting across from you is genuinely interested in your child.
March: the waiting period
Once your application process is complete, the best thing to do is sit back and relax. You're going to need a little patience. Admissions offices across the state are going through huge stacks of folders and need time to make good decisions.
Around this time, schools make their decisions and send notifications to parents. Even though there is no standard date for schools to mail out acceptances, expect to receive a letter on or around the school's reply date. If a school's reply date is April 15, expect to receive a notification on April 15, so don't drive yourself crazy hanging out at the mailbox.
April: the final decision
If your child is accepted to more than one school (probable if you've applied to four or five), now is the time to arrange formal campus visits, if you have not done this earlier. The best is a whole day in which your child can visit a school, sit in on classes and meet other students. This is also a good time to listen to your child about which schools feel most comfortable.
There's one more step after your child is admitted. You have to say yes—usually in the form of a check for several hundred dollars. You don't want to send money to one school while still considering others, so it's best if they all have the same decision day. For most HAIS schools, the common-reply day, as it's called, is April 15 (sixth through 12th grades) and May 10 (kindergarten through fifth grades), but not all schools honor these deadlines.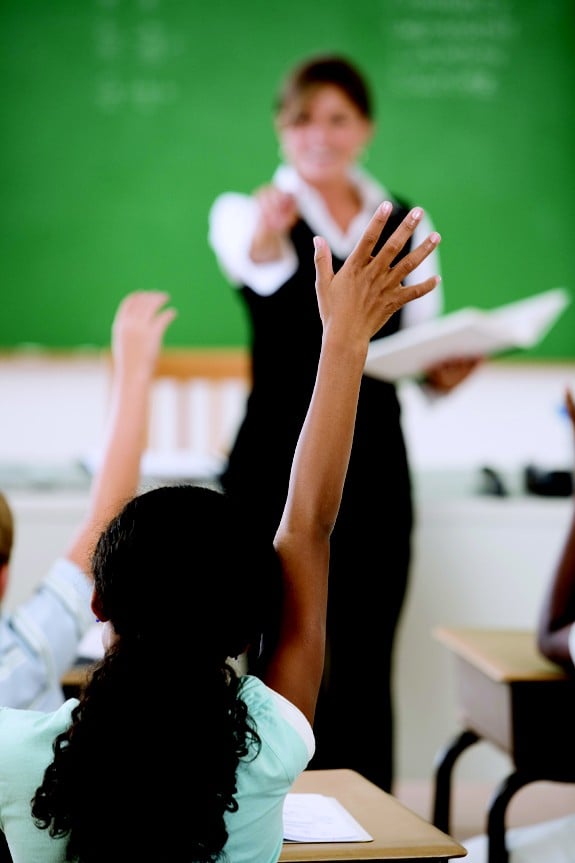 Applying to private schools: A timeline
As soon as you've settled on a school, don't forget to check if summer school is required for new students. Some schools make it mandatory for all new enrollees; some recommend it, while requiring it for only certain students; and some only encourage it. It can be a good orientation to a new school.
July: if you're wait listed
Some students may be placed on a waiting list. Find out whether attending summer school can help their chances. Usually by mid- to late summer, wait-listed students are notified of their status. With most schools, wait lists are not continued from year to year.
Celebrate your child's new place in a private school.