An Uncommon Robert Lee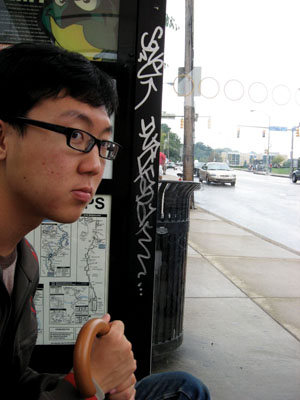 A nice postscript to a story I wrote for our October issue, about Robert Lee, the most common name in the phone book.
Gov. Linda Lingle has recognized one of the Robert Lees profiled in the feature with an Innovation Award, for his "extraordinary role in helping Hawaii create an innovation-based economy and a stronger future for the state."
Lee, a 20-year-old now attending Carnegie Mellon University in Pittsburgh, was the youngest Lee included in our story, but as we explained in the feature, he's been working overtime on all kinds of cool projects, including developing iPhone apps for a Honolulu company, and suggesting improvements to TheBus' online tracking system.
Lingle's Innovation Awards are given out monthly to "deserving individuals, companies, nonprofits, organizations and government agencies that are developing innovative products, services and processes."
Congrats, Robert!