An Inside Look at Hawaii Architecture Firms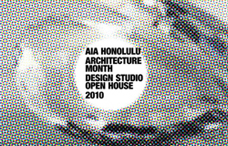 If you're an architecture buff and have ever wondered what goes on in an actual architecture office, tomorrow's your chance to find out. Local design firms, including Eight Inc., Group 70 International and Mason Architects, will be opening their doors to the public between 4 and 8 p.m. this Friday (April 30).
Talk to architects about their recent and current projects, design theory or anything else you might be curious about. There'll be free pupu and drinks to keep your energy up, and Group 70 is even featuring live painting and massages, just in case the prospect of talking about sustainable design isn't enticing enough.
An RSVP is required, so the firms know how many visitors to expect. Full event details available here: www.aiahonolulu.org/cde.cfm?event=300294