Ages & Stages: Kids Fitness
courtesy of healthychildren.org
Ages 1 to 3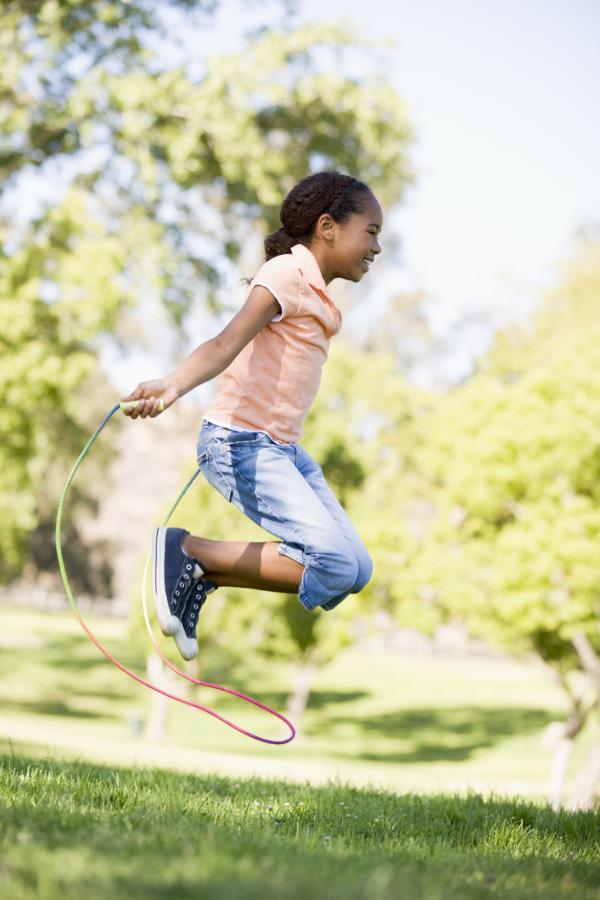 jumping rope
At this age, your child will seem to be continually on the go—running, kicking, climbing, jumping. This two-yearlong energy spurt will certainly keep you on the go. But take heart—your child's activity level will strengthen his or her body and develop coordination.
From Motor Skills to Sports Skills
Children in the 2- to 5-year-old age group get their motivation and develop motor skills from self-play behaviors. Active games and play in the backyard, with friends at the park, or in heavily padded rooms, can provide great sources of exercise in addition to nurturing the important relationship between parent and child.
Ages 3 to 5
Your preschooler may seem to be in constant motion much of the time. This is because children this age use their bodies to convey thoughts and emotions they still can't describe through language. Moving their bodies also helps children better understand the many new words and concepts that are coming at them. In addition, your child should now have a healthy attitude toward eating and consume food for energy, not in defiance.
A Vitamin a Day
Many parents feel that multivitamins are a way to make up for the healthy food their children refuse to eat. Even taking food fights into consideration, there are nevertheless very few instances in which children's diets are likely to leave them truly deficient.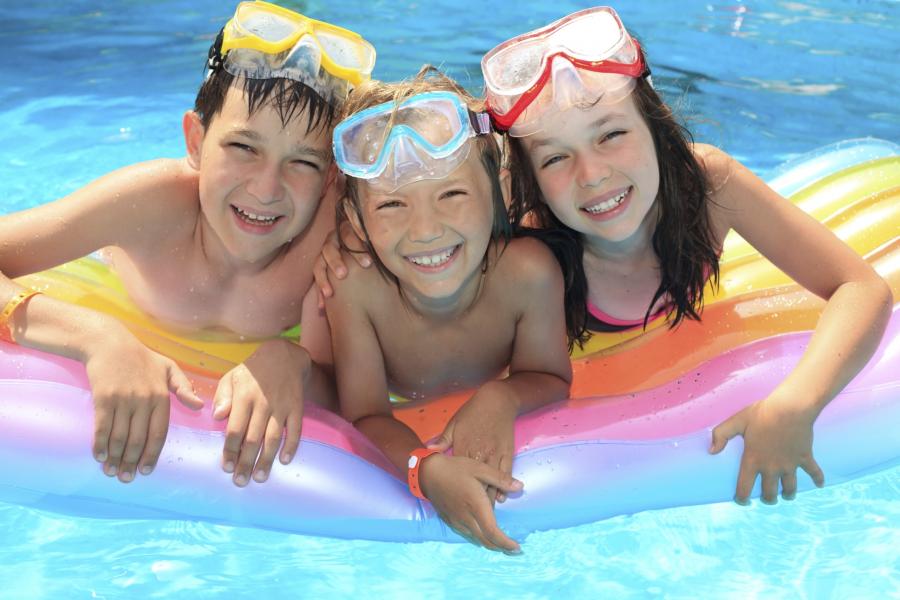 in the pool
Ages 5 to 12
As a parent, you need to encourage healthy habits—including exercise—in your youngsters. Physical activity should become as routine a part of their lives as eating and sleeping.
Sports Performance and Ability
When teaching 6- to 9-year olds sports, the focus should be on continuing to refine basic and transitional skills, general
fitness and technique, because these activities are hard to grasp beyond the basics.
Ages 12 to 18
Getting teenagers into routine exercising increases the likelihood they will grow up to value healthy living and stay active. It will take the concerted efforts of parents, schools and communities, however, to counter the many diversions vying for a youngster's time and attention.
Types of Exercise
A teen's fitness program should include aerobic exercise such as brisk walking, basketball, bicycling, swimming, in-line skating, soccer, jogging—any continuous activity that increases heart rate and breathing.