After-School Fun & Enrichment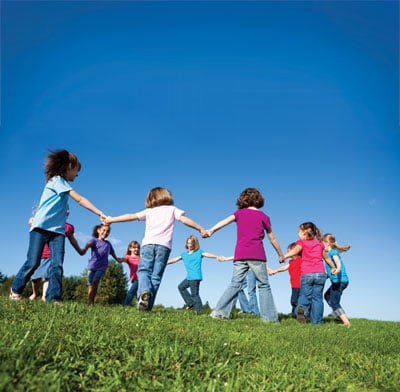 after-school programs
After-School Programs
What are your kids doing after the school bell rings? For working parents, figuring out where kids go after school can be a challenge. Depending on a child's age and maturity, you may need to arrange for after-school transportation and/or care. It's important for younger kids and preteens to have some sort of supervision by a responsible adult. If you can't be there as soon as school's out, ask a reliable, responsible relative, friend or neighbor to help out. If they're to be picked up after school, make sure your kids know where to meet you or another caregiver.
Although it might seem that kids who are approaching adolescence are mature enough to start watching themselves after school, even kids as old as 11 or 12 may not be ready to be left alone.
If your kids are home alone in the afternoons, it's important to establish clear rules:
• Set a time when they're expected to arrive home from school.
• Have them check in with you or a neighbor as soon as they get home.
• Specify who, if anyone, is allowed in your home when you're not there.
• Make sure they know never to open the door to strangers.
• Make sure they know what to do in case of emergency.
The better solution would be an age-appropriate, fun, enriching after-school program.
After-school programs create a fun environment in which to broaden a child's interests while finding useful ways to burn excess energy. One of the main benefits is that children get to make friends beyond the kids in their neighborhood and school.
Also important is that after-school programs are structured and organized to be age-appropriate, because a child who is 12 may not enjoy the same things as a 7-year-old.
The best programs keep children entertained and engaged, help them discover innate talents for various activities and provide opportunities for them to further develop their skills.
To ensure that kids are safe and busy after school, do your homework and research various after-school programs. Some are run by private businesses, others are organized by the schools themselves, places of worship, police athletic leagues, YMCAs, community and youth centers, and parks and recreation departments.
Getting involved in after-school activities has many benefits, such as:
• Offering kids a productive alternative to watching TV or playing video games
• Providing adult supervision when
parents can't be around after school
• Helping to develop kids' interests and talents
• Introducing kids to new people and
helping them develop their social skills
• Giving kids a feeling of involvement
• Keeping kids out of trouble
Be sure to look into the child-staff ratio at any after-school program (in other words, make sure there are enough adults per child) and that the facilities are safe, indoors and out. Kids should know when and who will pick them up when school lets out and when the after-school program ends.
Also, make sure after-school commitments allow kids enough time to complete school assignments. Keep an eye on their schedules to make sure there's enough time for both schoolwork and home life.
Enrichment Programs
Enrichment programs can be offered after school as well as on weekends. Enrichment activities are meant to expand on students' learning in ways that differ from the methods used during the school day. They often are interactive and project focused. Parents have many options to choose from, such as creative arts programs, sports activities, music and dance, personal development and tutoring.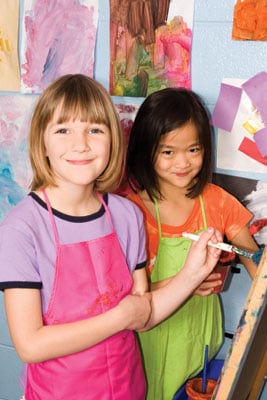 enrichment programs
Strengthen Little Minds, Bodies & Souls
According to the Mayo Clinic, children and adolescents age 6 and older need at least an hour a day of physical activity. Most of the hour should be either
moderate or vigorous aerobic activity. In addition, children should participate in muscle- and bone-strengthening activities at least three days a week.
Hawaii Optimum Performance (HOP) training provides a comprehensive injury-prevention program that integrates sports medicine, traditional strength training and functional movements to enhance physical performance and fitness for the entire family. The program specializes in improving athletic ability and building confidence.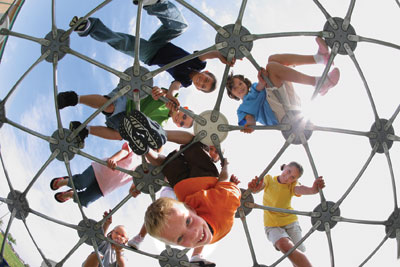 Ballet is another confidence-builder that also improves physical strength and agility. At Hawaii State Ballet, pre-ballet classes are offered for children ages 3 to 5 years old and Junior I is offered to children 6 and older. Director John Landovsky utilizes a combination of international styles in his teachings, requiring his students' full use of both mind and body. While developing an understanding of music, students also learn body awareness, coordination, flexibility and grace. As a child's ballet abilities develop, he or she also gains greater self-esteem, social skills and a true understanding of teamwork.
After-school Programs
Club Charmclubcharm.org

721-7030


Kamaaina Kids

kamaainakids.com

262-4538



YMCA

ymcahonolulu.org

531-9622
Creative Arts Programs
Adventures in Artadvinart.com

223-7946



Gymboree Play & Music

gymboreeclasses.com

486-7529 or 737-8111
Dance & Music
Hawaii State Ballethawaiistateballet.com

947-2755



Musikgarten

musikgartenhawaii.com

388-4838



Ohana Music Together

ohanamt.com

372-8767


Pacific School of Music

pacificschoolofmusic.com

836-8887



Pas De Deux

pasdedeuxhawaii.com

671-0350



Roy Sakuma Ukulele Studios

roysakuma.net

732-3739



Royal Academy of Ballet

rabhawaii.com

528-0808



7th Fret

7thfret.com

988-7074
Sports Activities
Hawaii Optimum Performancehoptraining.com

732-1467 or 678-8467
Education & Tutoring
Club Z TutoringClubztutoring.com

688-0111



iMaths

indiaeducationmethods.com

447-3362



Kid Potential

kidpotential.net

744-2867



Quick Stars Tutoring

375-5244