Academy Art Sale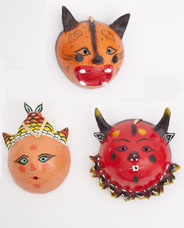 If you're looking for a good deal on art, you may want to visit The Academy Shop at Honolulu Academy tomorrow for the last day of its annual art sale.
Choose from ethnic clothing from India (originally $24.50, on sale for $16.99), tie-dyed indigo vests from Thailand (originally $29, on sale for $19), artifacts from Papua New Guinea, books from the Academy's Robert Allerton Art Research Library, and designer jewelry.
The sale runs from 10 a.m. to 4:30 p.m. Tuesday. Academy Art Center at Linekona, 1111 Victoria St., Honolulu.