A Presidential Kailua Estate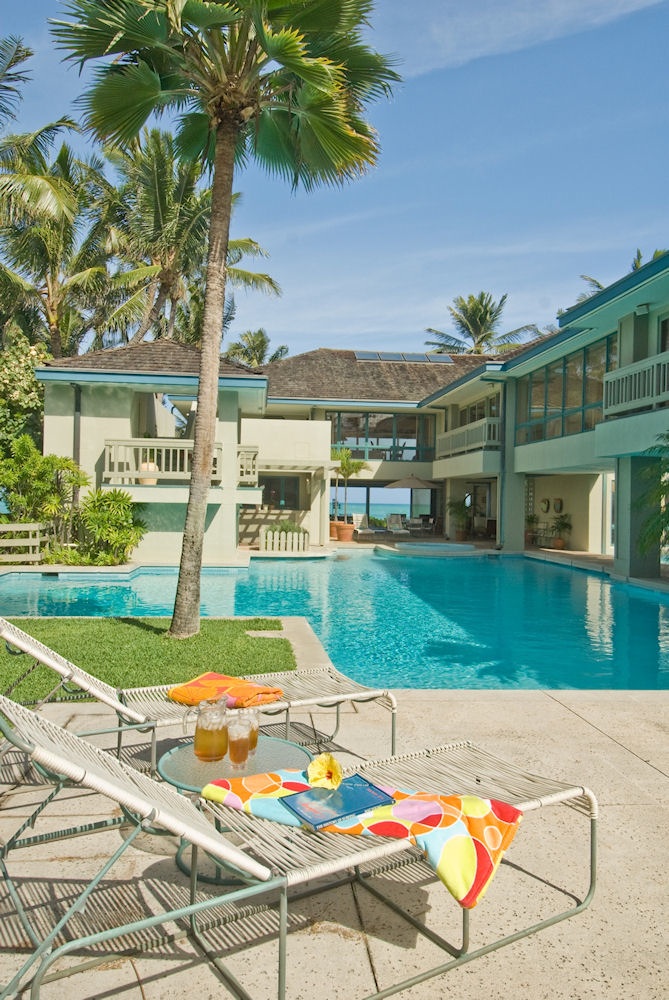 The famous-person-stayed-here sales strategy is always tricky because, as any high-school teen could tell you, popularity is a fickle thing. For instance, I highly doubt that "house once rented by actor Charlie Sheen" would be a strong selling point. Whether "President Obama vacationed here" is an enticing enough tagline depends, these days, on where you fall in the red-and-blue divide. That said, buyers don't normally purchase homes for the celebrity clout. But it's sure fun to put in a listing. What it boils down to is the home itself, and this one, which was rented by the Obama family for an August 2008 vacation, has got the location—Kailua beachfront—and credentials.
The 10,000-plus-sq.-ft. home was originally built for a large family and designed to recall the open-air, Hawaiiana flair of Waikiki's Halekulani Resort. Which explains the hotel-like accommodations: a Presidential-suite-sized master bedroom, office/den, spa-like bath and its own oceanfront lanai, plus nine additional bedrooms and baths, all with their own private lanai, and a separate caretaker's residence.
The home was obviously built for entertaining, with a cook's dream of a kitchen, a number of large entertaining areas, formal dining room and children's playroom. There's also a workout room where the First Lady likely got her sweat on.
Of course, who needs any of this when you've got 91 linear feet of sandy beach frontage and Kailua Bay as your backyard? Not to mention the courtyard swimming pool and spa. Which makes me think: The buyer of this estate might not be a celebrity, but he or she will certainly feel like one every time they come home.
Money talk: The house is listed for $14 million.
Contact: Patricia Choi, Choi International. 734-7711, Hawaii@choi-realty.com.