A New Life for Chinatown's Club Hubba Hubba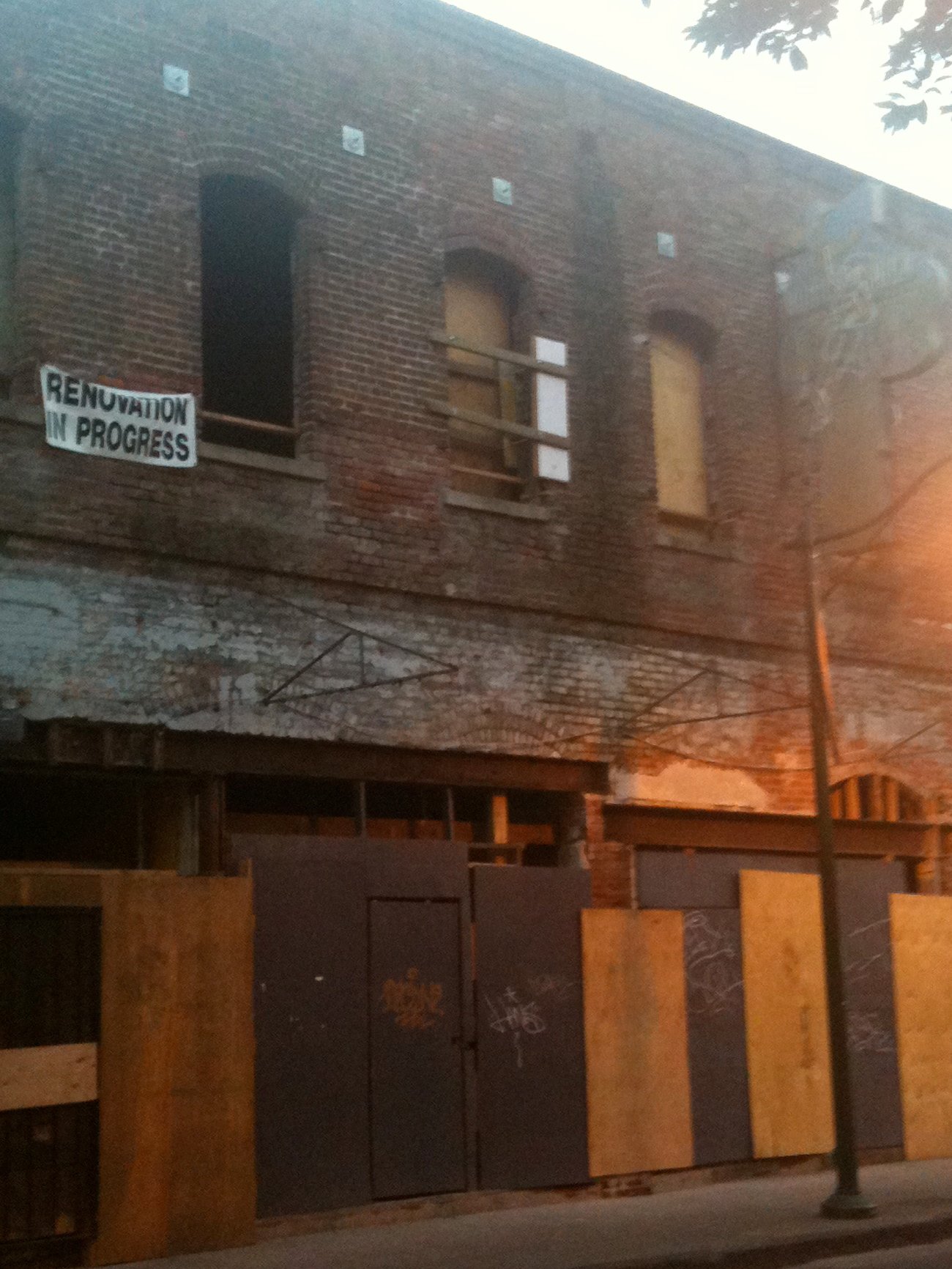 Club Hubba Hubba, the infamous exotic-dance hot spot that was popular with sailors in the 1950s, has been vacant and boarded up since 1997. All that remains of its rowdy past is the neon sign—Club Hubba Hubba Live Nude Shows—and the building's red brick exterior. Back in 2006, when I helped write this magazine's Chinatown Now article, we reported that the Honolulu Culture and Arts District Association would receive a $250,000 grant from the state legislature in 2007 to renovate the deteriorating facades of Hotel Street buildings.
That was then. Not much has changed during the past three years. But several months ago, I noticed that a "renovation in progress" sign had been draped across the building façade, though those renovations weren't exactly obvious from the street. But Kimi Morton Chun, the interim executive director with the Honolulu Culture and Arts District Association, assures me that change is indeed on the horizon. "It's undergoing a huge gut rehab," she says. "It's going to cost them over $1 million to $1.5 million. It took some time to initiate. There were some permitting issues with it being in a historic district. And the way the grant works, the repairs have to be paid for upfront by the owner. But it's under way, and they have big plans." Those plans, she says, involve a ground-floor restaurant and office/loft space upstairs. "It's exciting for us to see actual action going on over there," says Morton Chun. "We're happy things are looking up as things rebound a bit." And with the new Downbeat Diner and Lotus Soundbar having recently opened up shop across the way, things are definitely looking up on Hotel St.