7 Tips on Managing Your Child's Food Allergies During Halloween
Do your keiki have food allergies? Here's how to keep them safe during candy season.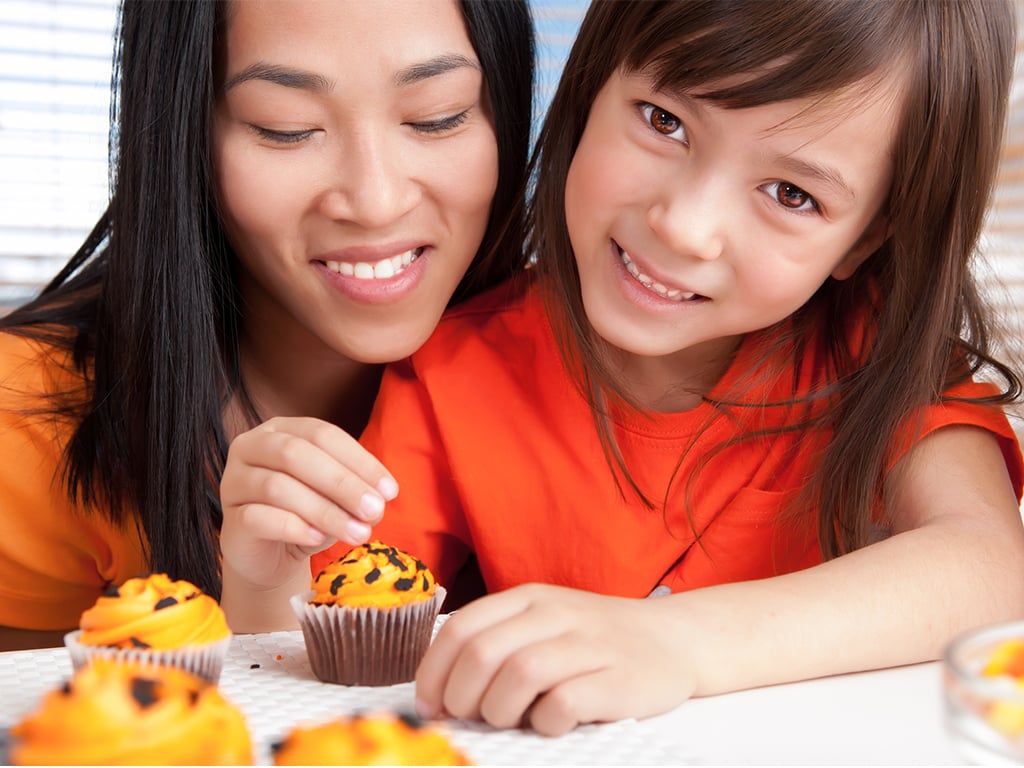 Photo: Getty Images
With food allergies becoming more common—about 5.9 million (or 1 in 3) kids in the U.S. have a food or digestive allergy—making the most of your children's trick-or-treating can be a daunting task. The most common food allergens found in Halloween treats are milk, eggs, tree nuts, soy, food dyes and wheat. To help keep your keiki safe this season, we asked a local pediatrician and allergist for suggestions on what to eat and avoid during candy season.
Plan Ahead. The best way to have a fun and safe Halloween is to have a plan in place, says Dr. Tonya Kratovil, a pediatrician at The Queen's Medical Center. Identify candies that are safe for your kids to eat and discuss it with them ahead of time. Remind them to not share food with their friends or grab food off the counter without an adult's consent. Education and involvement are key to helping your kids be active members in their own health care. Some candies that are safe for children with peanut and tree nut allergies are Twizzlers, Tootsie Rolls, Dum Dums, Skittles and Smarties, says Kratovil. Most of these are also OK for kids with egg, soy or milk allergies.
If you're unsure if your kids have food allergies, book an appointment with an allergist and get them tested, says Dr. Jeffrey Kam, who specializes in allergy and immunology at Straub Medical Center. You may be surprised by their test results.
Have an emergency plan. Sit down with your family and put together an emergency allergy plan with a list of the medications your kids take. If you already have one, update it, Kratovil says. Make sure your children carry their EpiPen and Benadryl. Know the signs and symptoms of allergic reactions and anaphylaxis, a potentially life-threatening condition if not immediately treated.
Be creative. Stir up some fun and let your kids and their siblings swap candy when you get home from trick-or-treating. You can also stock up on non-food treats and toys (they don't go bad) and safe candies that your children can trade in for those they can't eat. Be proactive and put together treat bags to give to your neighbors so they can hand them out to your children on Halloween.
When in doubt, don't eat it. It's always better to be safe. Don't let your kids eat candy while they're trick-or-treating unless you are with them. Read the labels carefully—some mini- or fun-sized candies may not list all of the ingredients or may have different ingredients than the full-sized versions, Kratovil warns.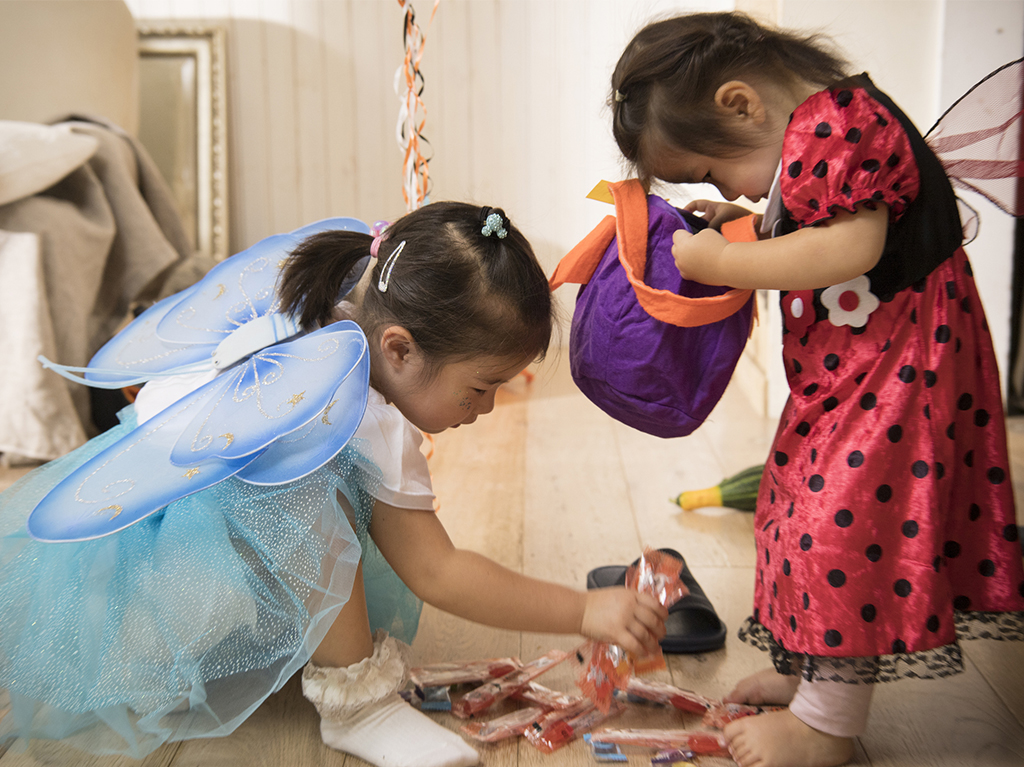 Photo: Getty Images
Focus on the experience, not the candy. Halloween doesn't have to be all about the candy, Kam says. The experience of getting dressed up as their favorite characters and seeing their friends can be just as fun for kids (and your child's dentist will probably thank you). Instead of trick-or-treating, throw a Halloween party with fun games and safe treats.
Give back. Donate your candy to a local nonprofit or other organizations. Even if you don't have kids with food allergies, you can help other families by having non-food treats on hand. Every little bit counts.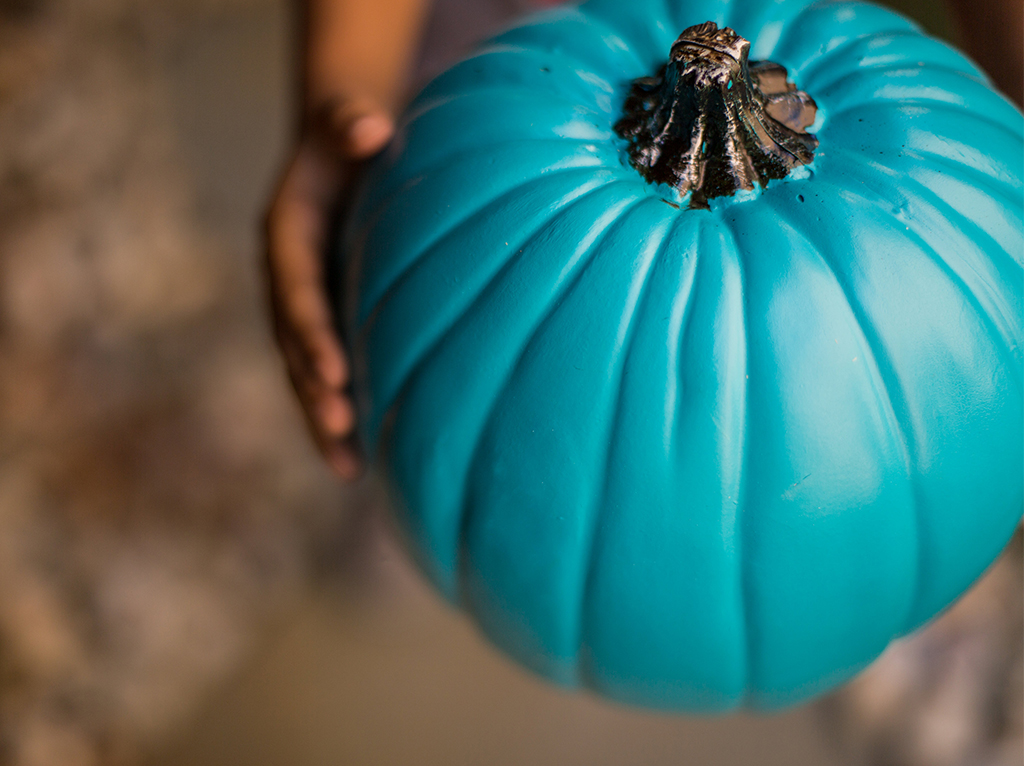 Photo: Teal Pumpkin Project
A teal pumpkin by the door means non-food treats are available for children with food allergies.
Look for the teal pumpkins. Kam and Kratovil suggest joining the Teal Pumpkin Project established by the nonprofit Food Allergy Research & Education, which encourages families to hand out non-food treats, such as glow sticks and small toys, during Halloween to accommodate kids with food allergies. If you find a teal pumpkin while trick-or-treating, that means the family inside offers non-food items. You can check the group's website for a registry of these houses here (there are about 10 on O'ahu): foodallergy.org/education-awareness/teal-pumpkin-project/map