6 Ways to Celebrate Dr. Seuss's Birthday
From all-natural green eggs and ham to zany Seuss-style games, we find fun for everyone.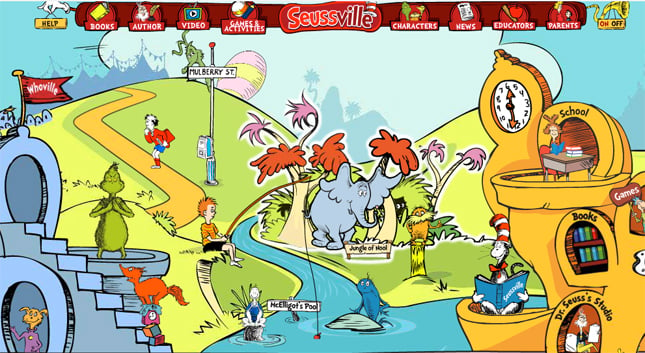 Theodore Geisel, the man we all know as Dr. Seuss, would have turned 113 on March 2, 2017. The birthday of one of the most beloved and prolific children's authors (45 children's titles and counting, see below) has become a national day promoting reading across America.
Here are six ways to celebrate with your family.
1 – Find a Storytime
Of course, one of the best ways to honor Dr. Seuss is to open one of his books. Barnes & Noble at Ala Moana Center will have a special storytime where you can play games, make crafts and listen to stories. Thursday, March 2, 11 a.m. Barnes & Noble Ala Moana, 949-7307.
Hawaii State Public Library branches will also be celebrating. Dr. Seuss stories will be part of the lineup during weekly storytime at Kaneohe Public Library. Thursday, March 2, 10:30 to 11:30 a.m., 45-829 Kamehameha Highway, Kaneohe, 233-5676, librarieshawaii.org. Kids in Kapolei can listen to students from the University of West Oahu read, then play games. Saturday, March 4, 10:30 a.m. to 1:30 p.m., 1020 Manawai St., Kapolei, 693-7050, librarieshawaii.org
There is no storytime at Fort Shafter Library, but readers who check out a Dr. Seuss book will receive a book bag and surprise, while supplies last. Thursday, March 2, 10 a.m. to 6 p.m., 181 Chapplear Road, Building 650, 438-9521. hawaiiarmymwr.com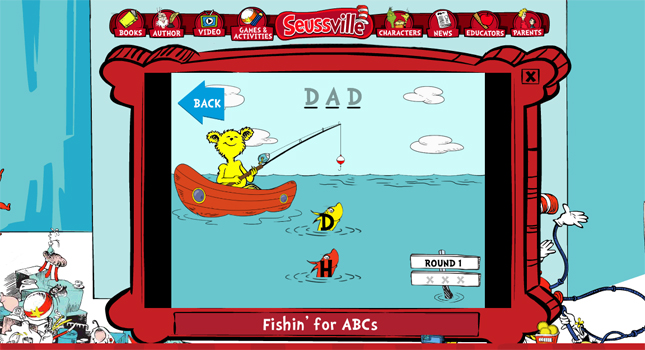 ABC Fishing game on seussville.com
2 – Visit Seussville
Random House Publishing's official website is full of colorful, Seussical animated fun. Start by just clicking through the playful home page to visit the lands of McElliott's Pool, Whoville, Mulberry Street and the Jungle of Nool. Click on each character to learn about their books. Younger fans will enjoy the simple games where they can catch fish to spell simple words, grow the Grinch's heart and more. Click on the parents tab to find recipes such as Cat and the Hat parfaits and oobleck and craft ideas. seussville.com
Or head over to PBS Kids to watch videos of The Cat in the Hat Knows A Lot About That, play science and math-based games and print out activity pages, including a set of make-your-own finger puppets. Recognize the voice of the Cat? It's former Saturday Night Live cast member and comedian Martin Short. pbskids.org
3 – Host your own story time
Dr. Seuss' birthday this year also marks the 20th anniversary of the National Education Association's (NEA) Read Across America, a literacy awareness event. The NEA provides a downloadable guide for teachers. Parents can also find some fun factoids and great ideas for educational and hands-on activities you can tie to some of your child's favorite Seuss books.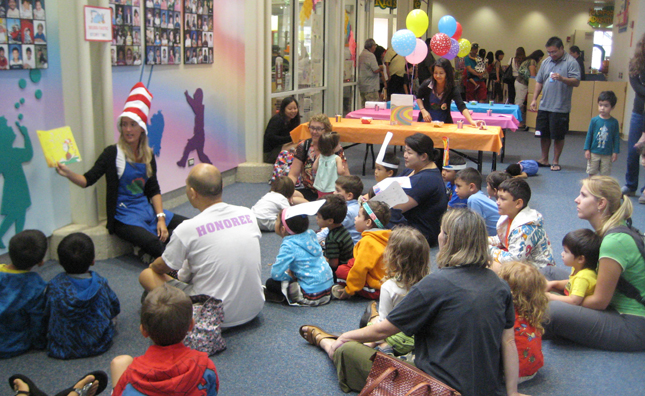 Photo: Hawaii Children's Discovery Center
4 – Attend a Seuss-tastic Birthday Party
The Hawaii Children's Discovery Center annual festivities for the author's birthday includes storytelling, crafts, whimsical cupcake decorating and more. Activities are free with paid admission. Cupcake decorating will cost $1.
Thursday, March 2. 9 a.m. – noon, 111 Ohe St., discoverycenterhawaii.org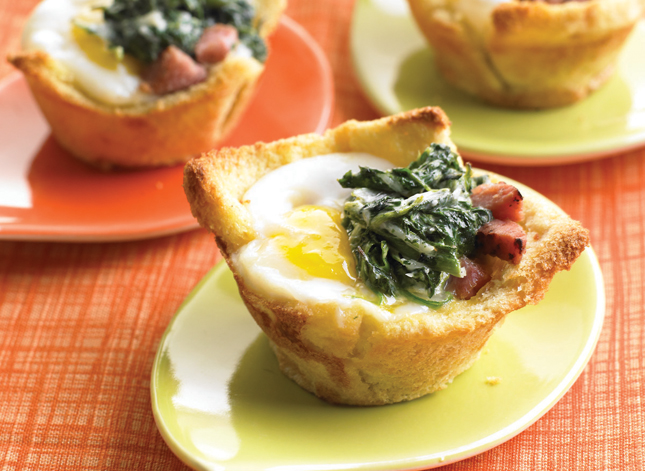 Green egg and ham tartlets
5 – Make Green Eggs and Ham, naturally
Turning breakfast a fun color could get your kids to like their meal on a train, in the rain, on a boat, with a goat. Adding a few drops of green food coloring is the easiest way to get the look. However, you can bump up the nutritional value with some natural greens.
Puree kale or spinach and mix it in with scrambled eggs.
A scientific reaction between purple cabbage juice and egg whites result in green, if you prefer your eggs easy over. We found instructions on instructables.com
Or, dress up the classic with our recipe for green egg and ham tartlets using frozen, chopped spinach.
6 – Buy a New Seuss Book
Yes, even 25 years after his death, Dr. Seuss continues to publish. In January, Random House released Happy Birthday to Me! By ME, Myself, an activity book based on the story Happy Birthday to You! Kids can fill in the blanks with all the traits that make them unique. A flap book version of the birthday book will be on sale in August. A 50th anniversary edition of The Cat in the Hat Songbook also came out in January. Last September, Random House published Come Over to My House, a beginner book not illustrated by Seuss, and My Book About Christmas by Me, Myself, an activity book featuring the Grinch, will go on sale. Both are based on materials discovered a few years ago by Theodore Geisel's widow and his long-time secretary and friend. randomhouse.com

How does your family celebrate Dr. Seuss' birthday? Share your photos and ideas with us on HONOLULU Family's Facebook page.