6 Must-Attend Events: October 7-14
This week, watch a total lunar eclipse, party with rapper Lil Jon and join an architecture walking tour.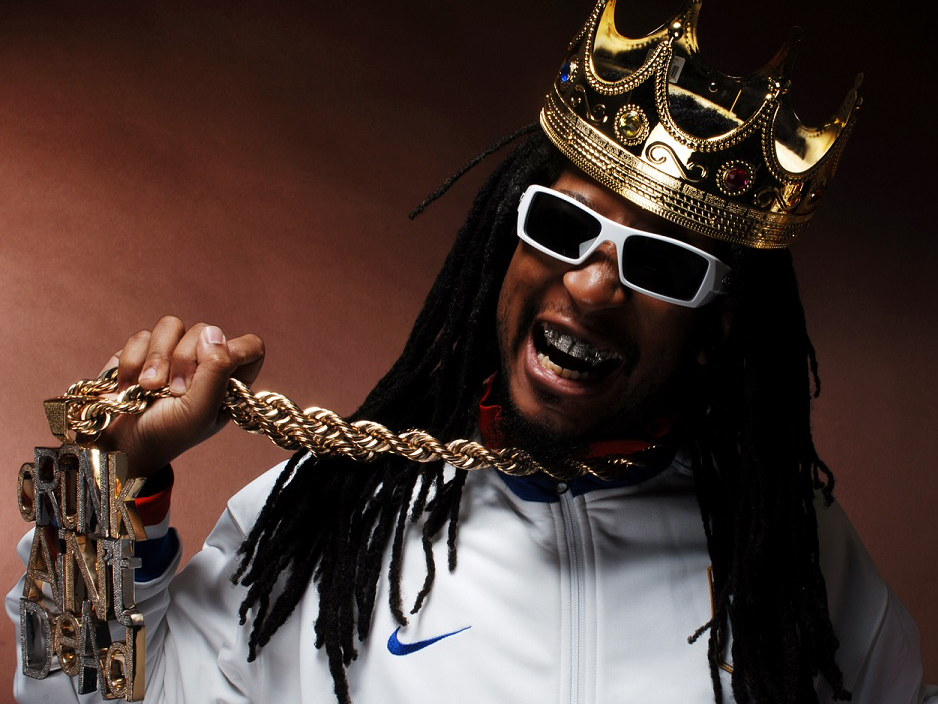 Return of the Blood Moon at the Bishop Museum
Tuesday, October 7
Did you know there's going to be a total lunar eclipse late Tuesday night? The Bishop Museum is prepared, and invites you to join them for a late-night viewing party on its great lawn. Volunteers from the Hawaiian Astronomical Society will be on-hand to answer questions, and the entire museum will be open all evening. Enjoy midnight snacks, take rides on roller coasters in the Scream Machines exhibit and watch special planetarium shows.
9 p.m. to 2 a.m., $10 general, $5 members and keiki. Bishop Museum, 1525 Bernice St. bishopmuseum.org.
Lil Jon Turns Up at The Republik
Thursday, October 9
Prepare to call in sick on Friday, because Lil Jon won't let you turn down for anything when he performs at The Republik Thursday night. His latest hit song, "Turn Down for What," peaked at No. 4 on the Billboard Hot 100 and was nominated for numerous awards at the 2014 MTV Music Awards. Other hit songs include "Outta Your Mind" and "Get Low."
18+, $40, Doors open at 6 p.m. for 21+, 9 p.m. for 18+, concert begins at 9 p.m. and ends at 2 a.m. For more information, click here for tickets.
Diamondhead Hui's "Crazy, Sexy, M" Party
Thursday, October 9
The Slopes of Diamondhead Hui announced a few months ago that there will be no Crazy, Sexy, Ghoul this year, but its semi-annual pau hana cocktail party Crazy, Sexy, M will continue as a thank you to everyone who have supported their efforts in raising money for Make-A-Wish Hawai'i through the years. Stop by for friends, fun, happy hour and pūpū specials.
6 to 10 p.m. M Nightclub, 500 Ala Moana Blvd. Click here for details.
Sake Pairing Dinner at Hoku's
Friday, October 10
Make reservations for Friday night at The Kāhala's signature restaurant Hoku's for its Fall Harvest Sake Dinner. International Sake Association member Chris Pearce will present award-winning sake with a menu by The Kāhala's sous chef Daniel Uyejo. Dishes include king salmon, duck breast and scallops.
$80 per person plus tax and gratuity, seating is limited. 6 to 10 p.m, The Kāhala Hotel & Resort, Hoku's, 5000 Kāhala Ave., 739-8760, kahalaresort.com.
Madam Butterfly
Friday, October 10, 12 and 14
The 2014-2015 Hawaiʻi Opera Theatre Season opens this week with the famous love story of Madam Butterfly, and her never-ending love for a U.S. Naval officer named Pinkerton, whom she marries. Pinkerton, however, does not feel the same for Madam Butterfly. Guest artists Lina Tetriani and Eric Margiore take you through this complex tale about love and rejection as it unfolds on stage.
$34-$135, Blaisdell Concert Hall, 777 Ward Ave., 596-7858, hawaiiopera.org.
Architecture walking tour in Makiki
Saturday, October 11
The Docomomo Hawaiʻi nonprofit architecture group is leading a walking tour through Makiki to highlight mid-century modern buildings that were constructed from 1958 to 1967 and includes work by architects Edwin Bauer and Frank Haines. The tour will take you to buildings within a six-block radius, and you'll learn about the history and designs of buildings such as The Oahuan, Punahou Terrace and the Makiki Bel Aire, among others.
10 a.m. to 1 p.m., $20 donation, $10 Docomomo members. Click here for tickets.