5 Ways to Celebrate Peace Day
We found three new inspirational books and two apps to commemorate Peace Day in your home, school and community.
International Day of Peace is this Friday, Sept. 21, a time when people around the world honor the importance of peace–whether it's the need for global security, stronger communities or inner peace with themselves. Here's a roundup of new books, apps and websites to help your family celebrate Peace Day.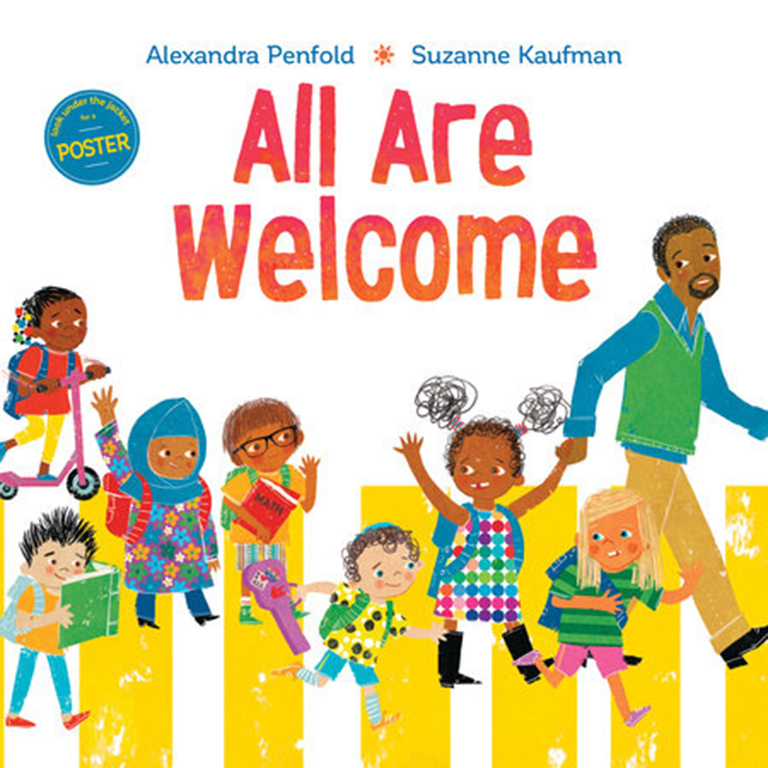 Photo: Courtesy of penguinrandomhouse.com
Book: All Are Welcome
By Alexandra Penfold, illustrated by Suzanne Kaufman
We love this colorfully illustrated book that teaches keiki about acceptance and inclusion. The characters include a group of diverse classmates who wear hijabs and yarmulkes, use wheelchairs and share ethnic foods at their school potluck. Each page ends with the phrase, "All are welcome here!" Ideal for kids ages 3 to 8. $17.99 Knopf Books for Young Readers. penguinrandomhouse.com
Photo: Courtesy of Little Brown Books for Young Readers
Book: First Generation: 36 Trailblazing Immigrants and Refugees Who Make America Great
By Sandra Neil Wallace and Rich Wallace, illustrated by Agata Nowicka
This one-of-a-kind book introduces children to famous immigrants who "make American great." The writing is straightforward, inspiring and thought-provoking. Standouts include U.S. Secretary of State Madeleine Albright, cellist Yo-Yo Ma, Google co-founder Sergey Brin, scientist Albert Einstein, and even Hawai'i's Mazie Hirono. Ideal for kids ages 8 and older. $12.99, Hachette Book Group. hachettebookgroup.com.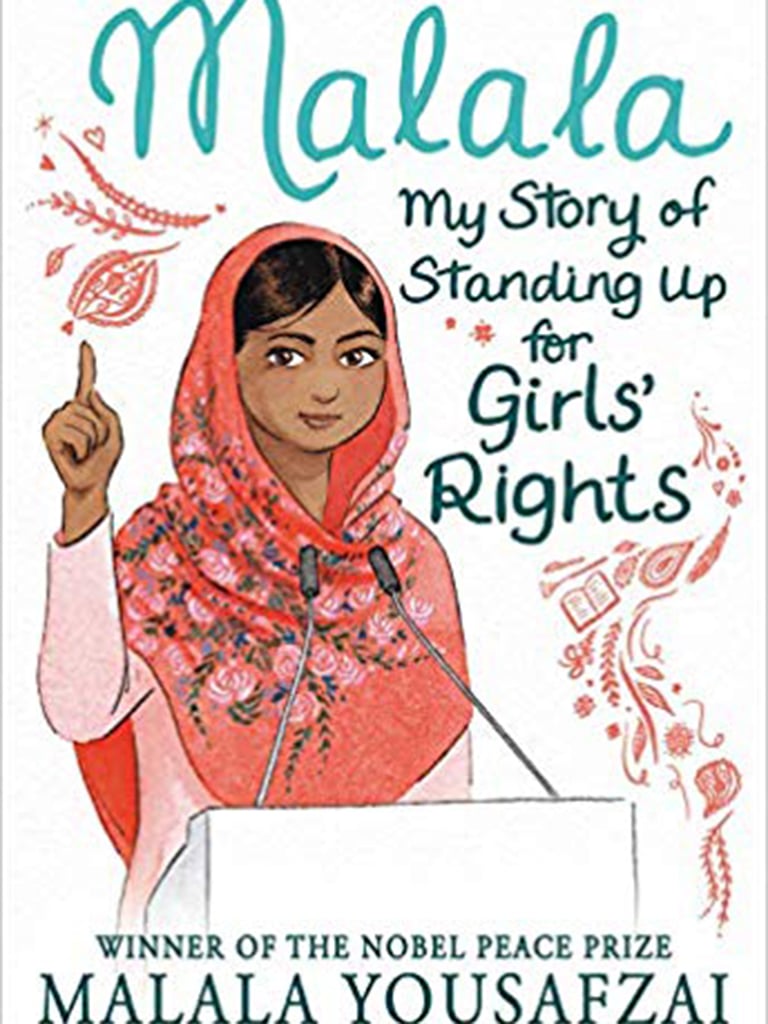 Photo: Courtesy of Little Brown & Co.
Preorder: Malala: My Story of Standing Up for Girls Rights
By Malala Yousafzai adapted by Sarah J. Robbins
Nobel Peace Prize winner Malala Yousafzai's bestselling story is now in a chapter-book edition that is perfect for readers who are too old for Malala's Magic Pencil and too young for her memoir. Keiki will be touched by her bravery, courage to stand up for girls' education, and determination in the face of extremism. This chapter book will be released Oct. 9, but you can preorder it now Ideal for kids ages 6 to 10. $6.99 paperback, $15.99 hardback, Hachette Book Group. hachettebookgroup.com.
Book: Malala's Magic Pencil
The picture book for younger children is a beautifully illustrated, simple version of her story. It is available at your local libraries and for free digital download for Hawai'i State Public Library cardholders.
$12.99, Hachette Book Group. hachettebookgroup.com.
App: Wee You-Things
What makes people different and special? The adorable app, Wee You-Things, teaches kids about treating everyone with respect. Read aloud by a narrator, the stories introduce little ones to more than 20 unique characters, including tall Paul, Bea with glasses, Claire with no hair, and Brad with two dads. Ideal for kids ages 3 to 7.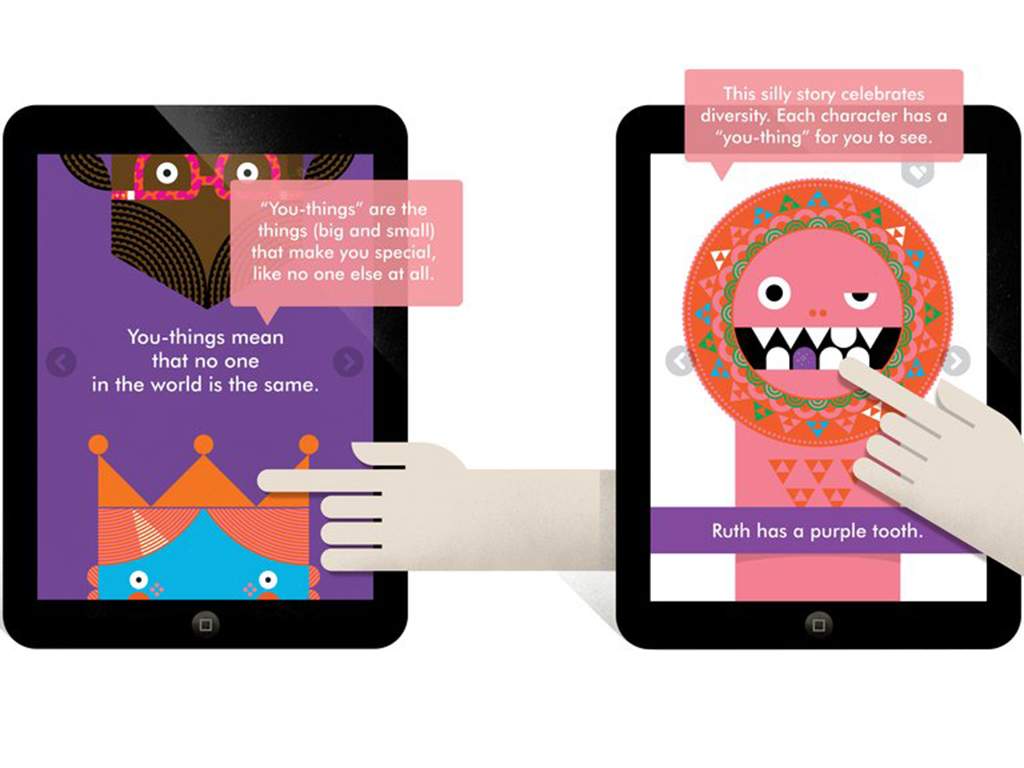 Photo: Courtesy of Wee-You Things
Website: Kids For Peace
This is the website for the nonprofit group Kids For Peace, whose mission is to promote youth leaders, community service and thoughtful acts of kindness around the world. Kids For Peace has more than 400 chapters in two-dozen countries. On the website, you'll also find the Peace Pledge Program and the family edition of the Great Kindness Challenge, a national initiative to spread niceness in schools and communities. For all ages.