5 Valentine's Day Treats to Buy Right Now in Hawai'i
No time to bake for Valentine's Day? Surprise your family with store-bought treats, instead.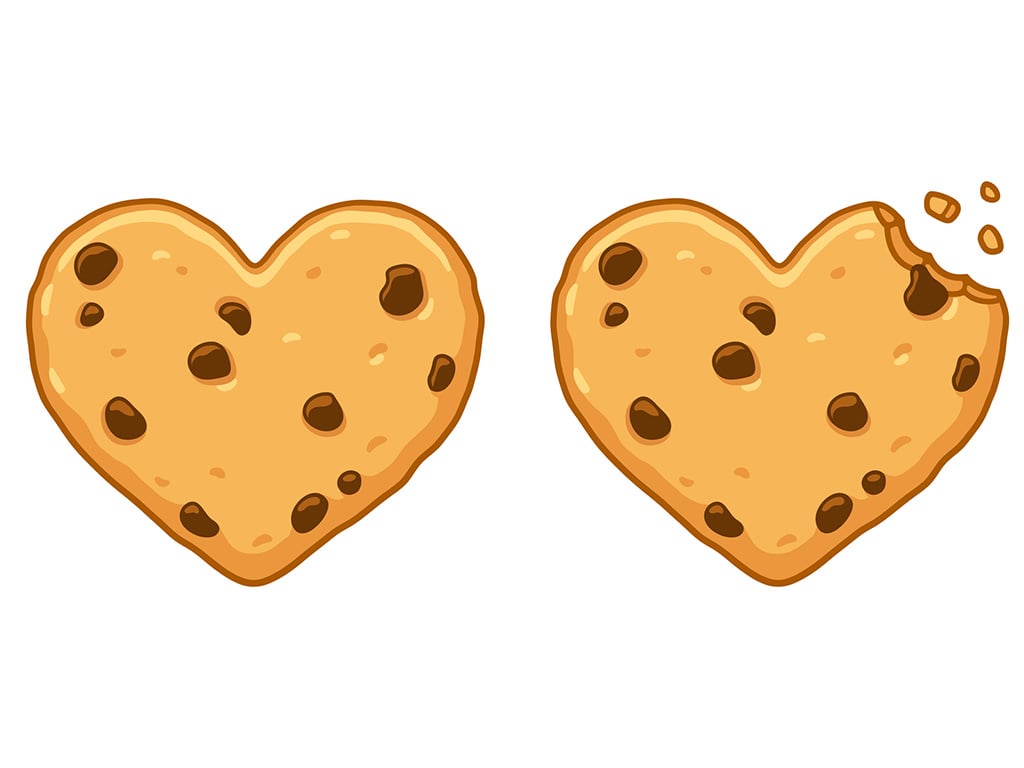 Photo: Getty Images
(Editor's PSA: We love indulging our keiki with Valentine's Day sweets. But we want to add a friendly reminder that sugary treats taste better when served around nutritious meals—followed by tooth brushing and flossing. OK, we'll step off our soapbox now …)
Valentine's Day is this Friday. And, if you're like most busy families on O'ahu, you haven't had time this week to bake, cool down, frost, sprinkle, package and label treats. No guilt! We rounded up five stores selling sweet treats that are ready for pick-up. Some items are in limited quantities, so you might want to call ahead of time, or visit the stores as soon as they open.
Choco Leʻa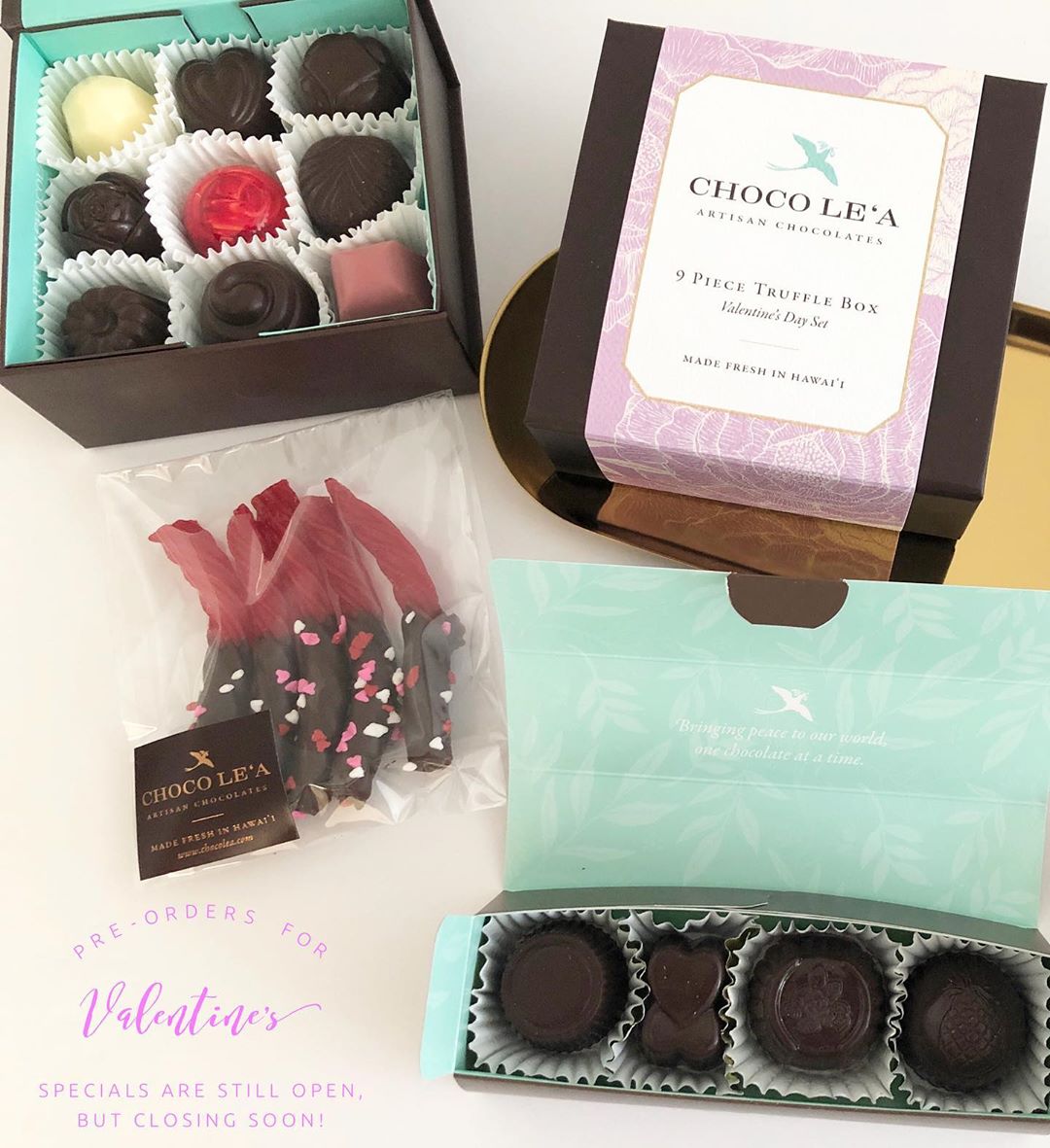 Photo: Courtesy of Choco Le'a
Just look at these boxes of gorgeous truffles at Choco le'a in Mānoa. When we checked the store on Wednesday afternoon, employees anticipated running out of decorative boxes before Valentine's Day. You still can find plenty of non-boxed truffles in the display case; and the Red Vines dipped in chocolate are in abundant supply.
Mānoa Square, 2909 Lowrey Ave. (808) 371-2234. chocolea.com
Honolulu Cookie Co.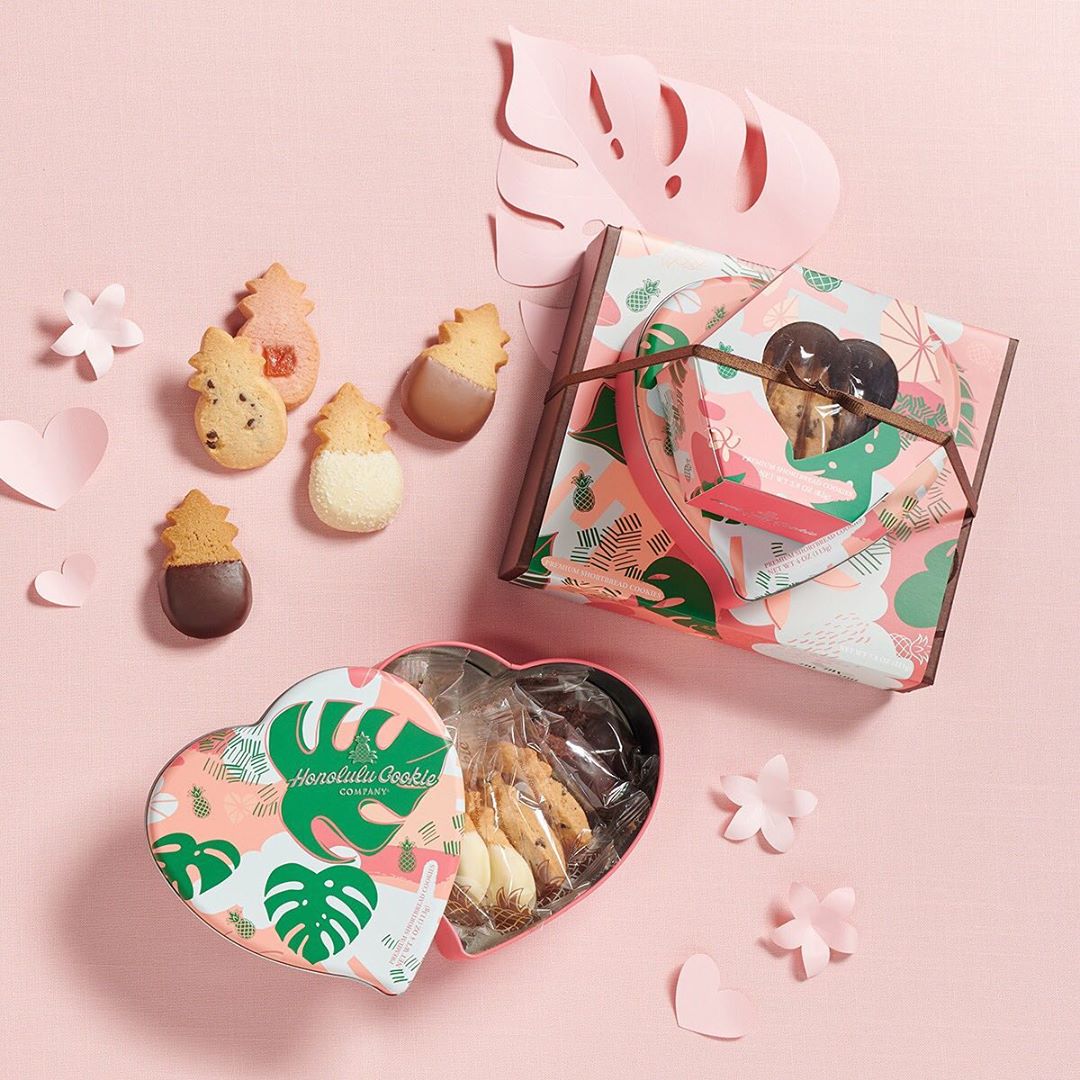 Photo: Courtesy of Honolulu Cookie Co.
To please everyone in your family, consider this Valentine's Gift Tower in cute keepsake boxes from Honolulu Cookie Co. Here, you have the Valentines Window Small Box, Valentines Heart Tin and Valentines Box Medium. You also can find smaller boxes and gift bags for your children's teachers and coaches. Don't forget them 'cause they love your kids, too.
Click here for multiple store locations and phone numbers on O'ahu.
Kulu Kulu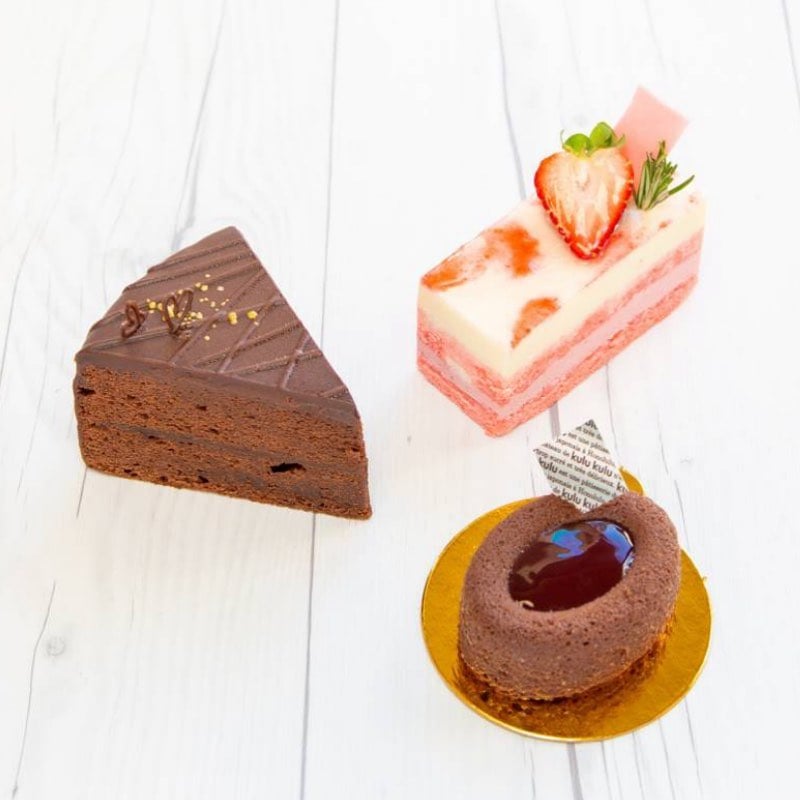 Photo: Courtesy of Kulu Kulu
Want to spread the love—and calories? Find a group to share this trio of chocolate-flavored cakes—but snap a photo first before they disappear. Available in Kulu Kulu stores right now are the White Chocolate Mousse Cake, Raspberry Chocolate Cake and the Sachertorte-German Chocolate Cake.
Shirokiya Japan Village Walk, 1450 Ala Moana Blvd., Honolulu. 808-931-0503
Royal Hawaiian Center food court, 2233 Kalākaua Ave., 808-931-0915
Eaton Square, 438 Hobron Lane, #102. 808-931-0506
Liliha Bakery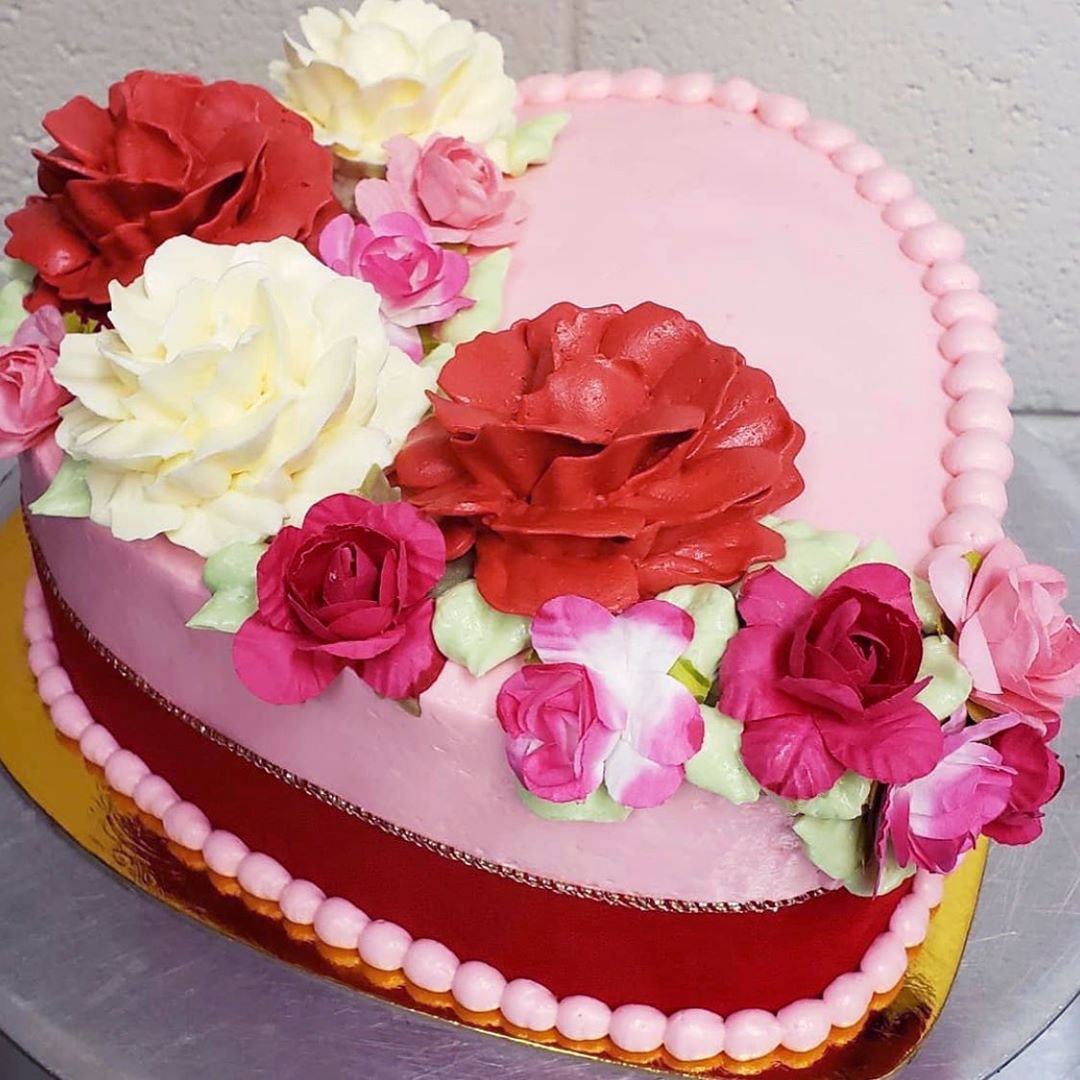 Photo: Courtesy of Liliha Bakery
This elegant cake reminds us of childhood days at our neighborhood bakery. The cake has enough roses—frosted and fabric—so kids won't have to jan-ken-po over who gets the flower. Limited quantities of the cake are created at the main bakery in Kalihi, so please call the store before you go. Or pre-order the cake at least one day in advance to pick up at one of three locations.
Main bakery, 515 N. Kuakini St. 808-531-1651
Nimitz store, 580 N. Nimitz Highway. 808-537-2488
Ala Moana Center store: 1450 Ala Moana Blvd. 808-944-4088
Via Gelato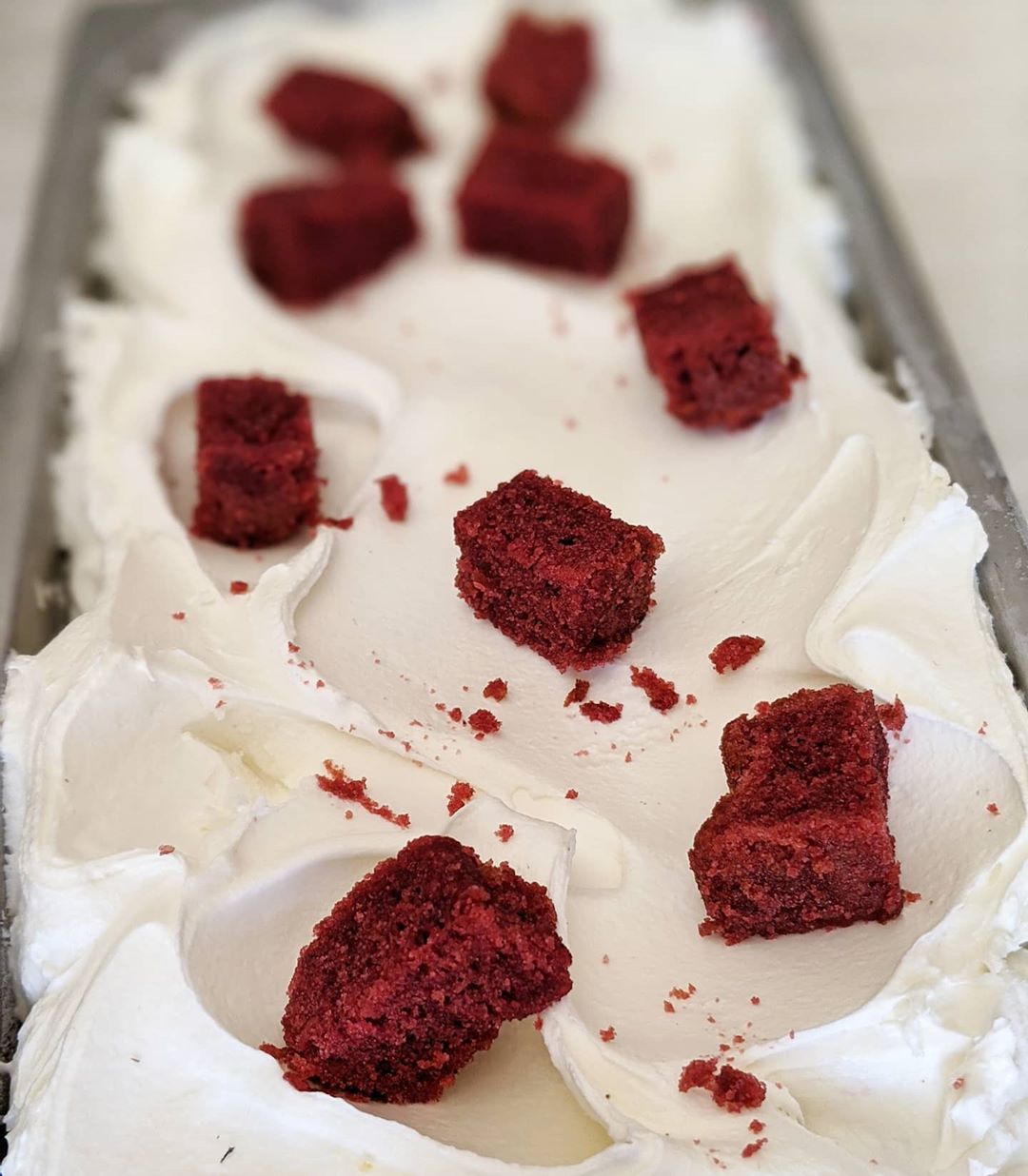 Photo: Courtesy of Via Gelato
It isn't Valentine's week if you haven't had a red velvet-flavored treat. Scoop up this cream cheese-flavored gelato loaded with bits of red velvet cake at Via Gelato in Kaimukī. Waffle cone or cup? We'll take both, please!
1142 12th Ave., 808-732-2800