4 Tips to Party Planning
Four simple steps to orchestrating a stress-free, memorable party: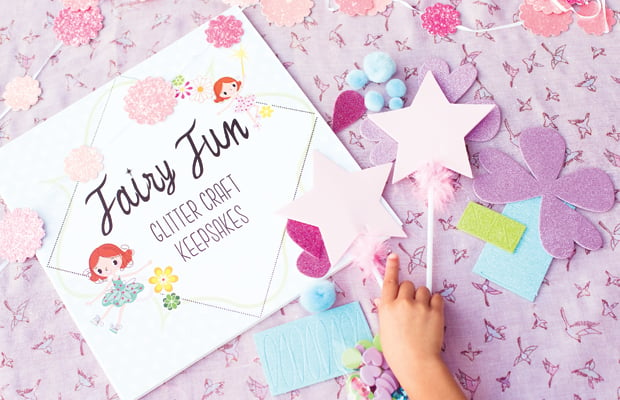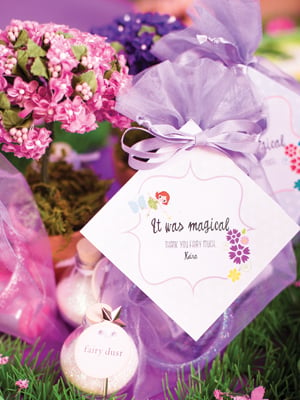 1. Plan ahead and select the party date and time.
Begin planning three months prior to the date. According to Aubrey Figuera from Savoir Faire Events Hawaii, people tend to overspend because they make last-minute decisions and pay exorbitant costs to rush orders.
Use the time to hunt for bargains and special deals on games, crafts, decorations and party favors. Also, research party venues, entertainment and food options to get the best deals.
2. Set a budget and stick to it.
Whether you have $500 or $5,000 to spend, you need to be clear on what you can afford so you aren't tempted to indulge in extra frills.
If your child is at least 3 years old, include him or her in the discussion about the party. Have your child make a list of what he or she really expects at the party, specifically what will crush him or her if it is not included.
Your budget will also determine how big your guest list will be and the locations you can consider. Don't feel obligated to invite your child's entire class, team or children and/or siblings of your circle of friends.
3. Pick a fun theme.
Involve your child. To simplify, provide options, such as, "Would you prefer a LEGO party or a superhero one?" Having a theme creates a clearer objective on what items you will need to support the look and feel your child wants. The theme will inspire fun favor ideas, activities and overall décor.
4. Plan activities and book entertainment.
Based on your budget, plan accordingly. Guests typically arrive within the first 15 minutes, so plan a welcoming
activity that's easy for kids to join in at different times.
Next, plan 45 minutes of organized entertainment, games or other activities. Save the last 30 minutes for refreshments, birthday cake and handing out party favors.
Young kids have limited attention spans. Entertainment should be interactive. Music and movement activities are great choices.
When working with an entertainer, request that your child be made to feel special and be sure to check references.
WEB EXCLUSIVE
Honolulu Catering, Venues and One-Stop Party Locales
Pass the baton and let these locations help you do all or most of the work. Food and entertainment provided in the price for most. Check out these ten "Parties in a Package" options (prices are "starting at" prices per person).
1. Dave & Busters. $17.99 (10 minimum). Highlights: Choice of two family-style entrees, French fries, unlimited soda and $10 game card and shared space in event area. Birthday child receives a free shirt and dessert. 589-2215.
2. Wet 'n' Wild Hawaii. $34.99 (12 minimum). Highlights: Reserved party area, $5 off per person. Pepperoni or cheese pizza, fruit-flavored drink, chocolate or vanilla cupcakes. Free future-visit admission ticket for birthday child, plus a special gift for him or her. To redeem special discount offer, use promo code HFM2013. Expires 12/31/13. 440-2917, hawaii.mywetnwild.com.
3. Mad Science Hawaii. $239 total (up to 14 kids, 4-years-old and older). Highlights: One hour that includes cool interactive science demonstrations and a make and take activity. Food not included. 852-1516, madscience.org/Hawaii.
4. Bay View Mini-Putt and Zipline. $21.50 (10 minimum). Highlights: Party area, 18 holes of golf (7 to 12 years old), unlimited fruit punch and water. Add one zip line ride for $15 (per person). 247-6464, bayviewminiputt.com.
5. Hawaii Nature Center. $15 (up to 20). Highlights: Covered pavilion with picnic tables, kitchen with refrigerator/freezer, stove, oven and microwave. Guided hike, fishing and nature craft. 955-0100, ext. 118, hawaiinaturecenter.org.
6. Ice Palace. $18 (8 minimum). Highlights: Admission and skate rentals, reserved table, pizza and drinks. 487-9921, icepalacehawaii.com.
7. Kualoa Ranch. $22 (15 minimum). Highlights: Large lawn area with use of covered pavilion, choice of box or bento lunch, three lawn games, petting zoo tour. Add keiki horse rides for $100 per hour (accommodates up to 12 children, 5 minutes per child). 748-3239, kualoa.com.
8. Sea Life Park Hawaii. $17.99 (8 minimum). Highlights: Park entry, access to six exhibits and three major shows, private party area, pepperoni and cheese pizza, fruit punch, water, dolphin-shaped cake, vanilla ice cream, green screen group photo. 259-2565, sealifeparkhawaii.com.
9. Lisa Rose Doll House & Tea Room. $43.13 (8 minimum). Highlights: Two hours that includes fancy dress up costumes, hair, make up, nails, photo souvenir, signature tea party luncheon, princess cupcakes and sweets. 528-4552, lisarosehawaii.com.
10. Glow Putt Mini Golf. $50 small room rental, plus $6 per person to golf (price includes two rounds of golf). Highlights: Two-hour access to small party room (up to 25 people). Glow in the dark golf fun. Food not included. 235-6600, glowputtminigolf.com.
FOOD, GLORIOUS FOOD!
HONOLULU Family's Top Picks for Various Menu Types.
Hawaiian Menu: Kalua pork, chicken long rice, squid luau, lomi salmon, rice or poi, haupia.
Italian Menu: Pizza, spaghetti and meatballs, lasagna, cheesy garlic bread and salad.
Sandwich Selections: Sandwiches and paninis, veggies, chips and sides.
Japanese/Okazuka Menu: Sushi, tempura, noodles, yakitori and more.
Korean Menu: Kimbap, kalbi, bulgogi, mandoo, meat jun, chop chae, Kim Chee
Chinese Menu: Dim Sum
Pupu and Bento Selections: Chicken katsu, garlic or mochiko chicken, sushi, musubi.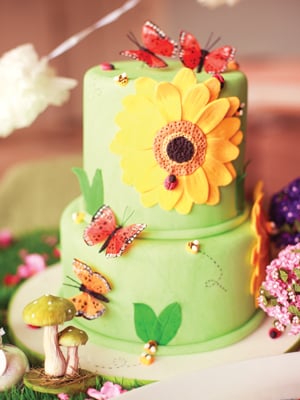 Cakes, Cupcakes or Sweet Treats
FUN AND GAMES
Top Picks for Unique Entertainment
LOCATION, LOCATION, LOCATION
Top Picks for Banquet Rooms and Facilities
PARTY STUFF AND MORE
Top Picks for Party Supplies and Rentals