4 Online Dangers Every Social Media-Savvy Parent Needs to Know
Facebook and Instagram can be great for updating loved ones as your little one grows, but by sharing too much—or too publicly—in the digital world, parents risk exposing their child to real-life menaces.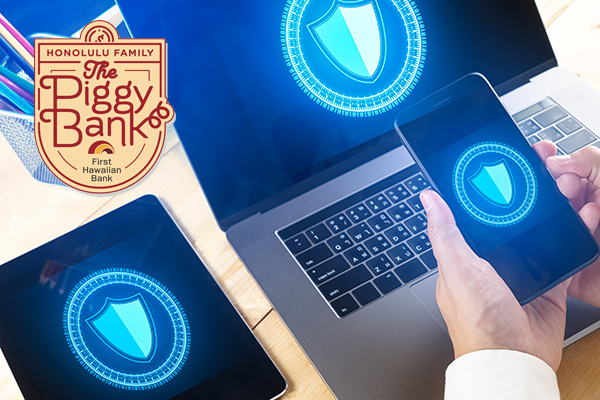 As humans, it's in our nature to be social. Now, thanks to the internet, we can share more things with more people, more effortlessly than ever. When it's so easy, we may not think twice about posting photos of our children on Instagram or Facebook. After all, we use social media to share our meals, our opinions, our lives. Why not our kids, too?
Head to Instagram or Facebook and you'll see that sharenting—the act of using social media to post photos, stories and other content about your children—is quite common. Social media offers proud moms and dads a way to easily share cute moments, milestones and updates with family and friends. But putting your child's life into the digital sphere comes with certain safety risks.
Child Predators
Digital photos are incredibly easy to save and copy. Though the risk may be small, there's always the chance that your favorite family photos might fall into the wrong hands. Also, those pictures taken with your smartphone or digital camera can contain hidden metadata, such as when, where and how the photo was taken. This, along with other identifiers (if you tag a location or mention the name of the school your child attends, for example) could give clues to your kid's whereabouts.
What You Can Do
Regularly update your privacy and location settings
Only share with close friends and family, and make them aware that you prefer to keep it private
Disable location services on apps that track your activity
Identity Thieves
It's strange to imagine your three-month-old becoming a victim of identity theft, but his pristine credit history makes your bundle of joy an easy target. Last year, more than 1 million children were victims of identity theft or fraud, two-thirds of which were ages 7 or younger. If your child starts receiving credit card offers in the mail, that's a sign that his or her identity has been stolen.
What You Can Do
If you think your child may be a victim, request a credit report and freeze your child's credit—both are free
Only share your child's Social Security number when absolutely necessary
Keep important documents safe and out of sight
Advertisers
You would never want your child's photo used without your permission, especially for monetary gains. Unfortunately, there have already been several cases of some advertisers doing just that, and using others' personal photos in ads to promote their products.
What You Can Do
Keep your social media accounts private
Use photosharing sites such as Picasa or Flickr, which allow for more control over who can view your albums
Consider using a watermark on your photos
Online Imposters
Adults know that people on the internet aren't always who they say they are. But children just starting to use computers and smartphones may be too trusting of new online friends. An adult, using a fake online profile, may masquerade as a child in order to scam or lure unsuspecting kids. The more information parents share about their kid—such as age, hobbies, likes and dislikes—the easier it is for imposters to establish a friendship with naïve and trusting children.
What You Can Do
Educate your child on digital dangers from an early age
Use two-factor authentication for your important accounts, if you let your child borrow your devices
Limit your child's internet use, and encourage him or her to ask when something looks suspicious