30 Tips for Flying with Children
What to pack, when to board, how to visit the cockpit, and the best travel toys to save your sanity.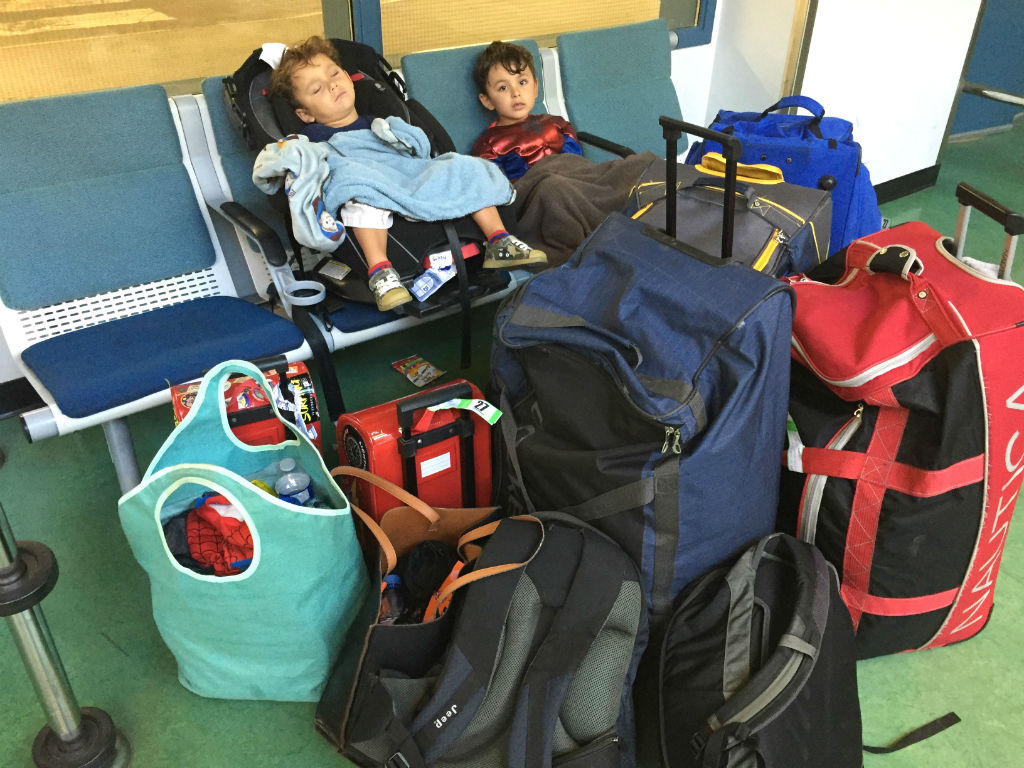 Photo: Jennifer Carlile Dalgamouni
Traveling with young children is never easy, but there are ways to make it a lot more bearable.
Are you flying to the Mainland, Asia or beyond but worry about entertaining your keiki on the long plane ride? As our family transitioned back to Hawaiʻi from London, I endured multiple 24-hour, multi-stop journeys alone with two toddlers. Thankfully, I picked up quite a few sanity-saving tips along the way.
Now that our boys are 5 and 7, traveling is getting easier, but it's always good to have an arsenal of tricks up your sleeve. Here, you'll find my top tips for your journey. Our blogger, Michele Aucello, had the brilliant idea to wrap little treats in tissue paper and surprise her kids with them every hour or two. Below, you'll also find Michelle's most successful travel tricks.
1. Dress for bed. Forget cute airport outfits à la the Kardashian kids. Instead, put your keiki in their favorite pajamas. They're comfortable, warm and may even induce sleep.
2. Pack small, lightweight changes of clothes in your carry-on luggage. Consider this for anyone who may have a bathroom accident, is prone to air sickness or spilled drinks. (A friend brought a change of clothes for each of her three children, but when one vomited on her, she had nothing to change into.)
3. Bring snacks, but avoid sugary foods. The goal is to keep kids busy and satiated without making them hyper. For long flights, I pack croissants with ham and cheese slices, as well as small Tupperware containers filled with a mix of raisins, peanuts, pieces of cheese and a few M&Ms.
4. Have a tantrum-saving snack ready. When all else fails to quiet my boys, a lollipop usually did the trick. I once ordered xylitol pops online as they don't contain sugar and are allegedly good for dental health.
5. Decide ahead of time if you want to use a car seat on the plane. All airlines allow you to transport car seats at no additional cost. But you need to decide if you want them as carry-on or checked luggage.
Pros of using a car seat onboard: You child will probably be more comfortable, can sleep more easily and can see the video screens better. If you have more than one child, you can leave one strapped into the car seat while you take the other to the bathroom without fearing the first will run around the plane.
Cons of using a car seat onboard: You have to lug it around the airport or airports if you have connecting flights. However, you can buy something to convert your car seat into an airport stroller, or hang it off your existing stroller, or pull it on top of a bag with wheels. Note: Most airlines will NOT let you use a booster seat on board, so check ahead before lugging a large, useless item around. Check your airline's car-seat requirements, too.
6. Let your child pull his/her own carry on luggage. There are many cute bags on wheels for little kids. Some also double as ride-on seats. From about 2 years old, children can enjoy the responsibility of helping pack and pull their own items.
7. Do NOT board the plane early. Run your keiki until the very last minute. Utilize all play areas during stopovers and even have your kids do jumping jacks, sit-ups or push-ups. Let the squirms out before getting on board. Little kids have little legs, so you can easily pack carry-on luggage below them if the overhead bins are full when you board.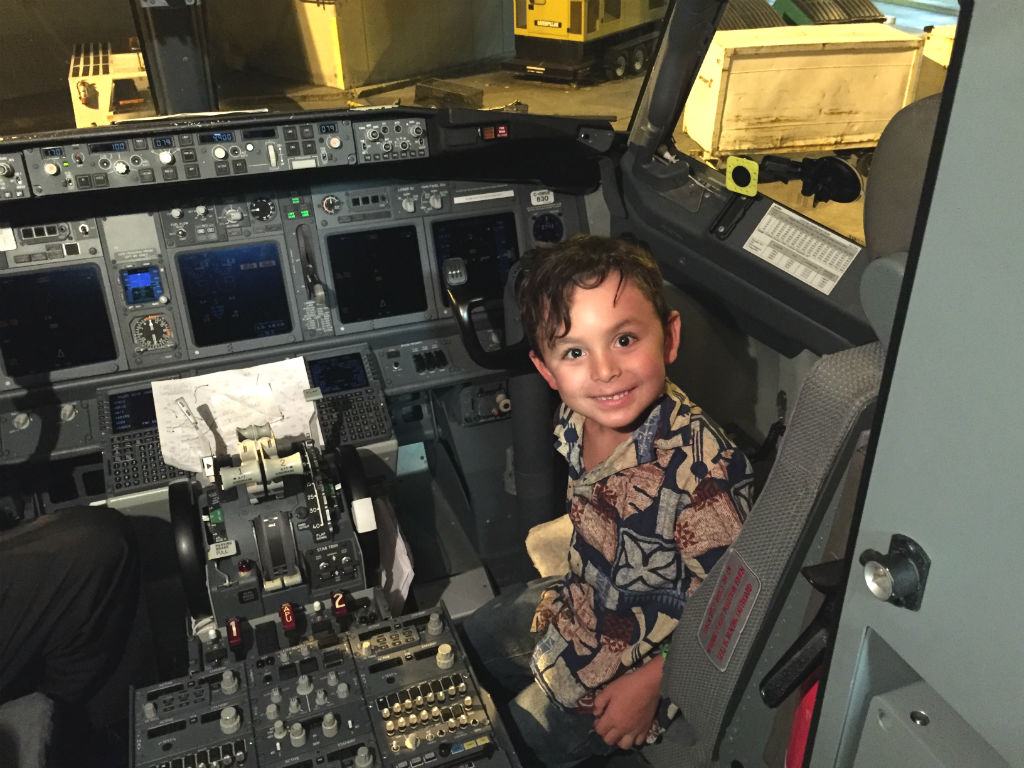 Photo: Jennifer Carlile Dalgamouni
Ask nicely and the pilots will often let keiki check out the cockpit.
8. Visit the cockpit. The only reason to not board last is to let your keiki meet the pilots and pretend to fly the plane. Make sure your politely kids ask flight attendants for permission. As long as there is enough time before or after a flight, they usually will be welcomed. My oldest has even been allowed to make announcements over the loudspeaker and communicate with the control tower.
9. Make it a learning experience. Encourage kids to look at their ticket, find the gate, ask questions about the in-flight navigation screen, study the safety card and order their own drinks and food. My oldest son has enjoyed doing this since he was 2, and it keeps him occupied and less likely to be troublesome. Our younger son is far less engaged, but it never hurts to try.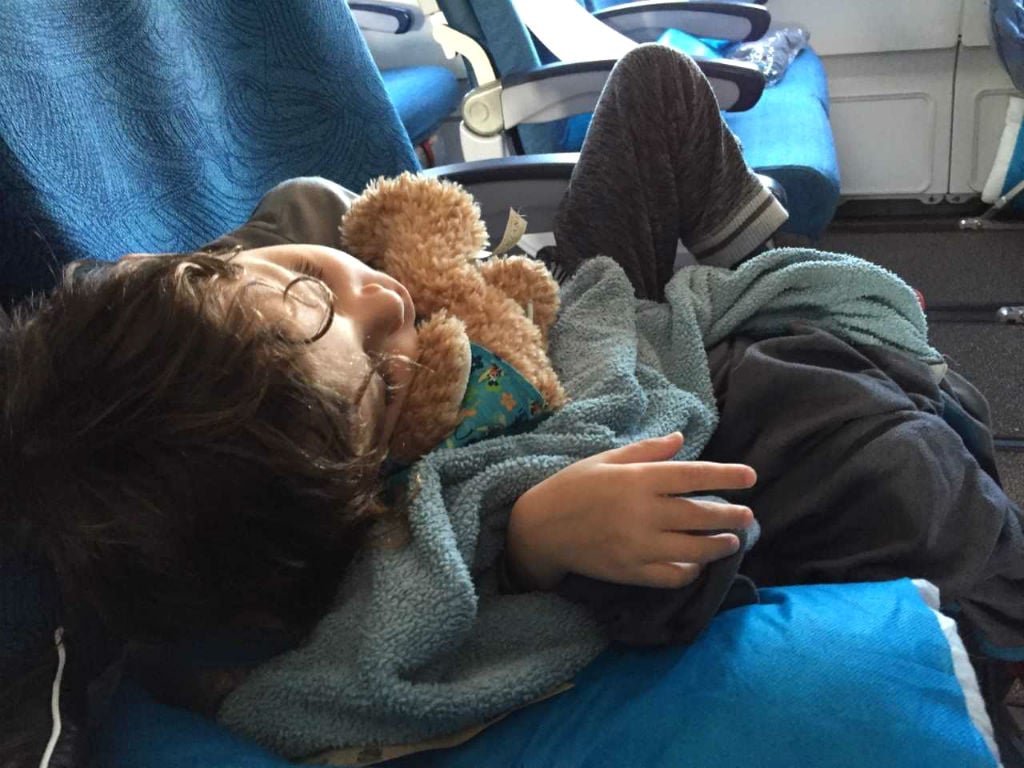 Photo: Jennifer Carlile Dalgamouni
A blanket and cuddly toy take up precious carry-on space, but are well worth it if they help your little one fall asleep on the plane.
10. Don't forget blankies and favorite cuddly toys. They may seem cumbersome but will be worth it if they help your keiki settle and fall asleep.
11. Check with your pediatrician before giving your kids over-the-counter medicines to make them drowsy. Some may OK antihistamines or melatonin sprays, but I've heard horror stories of the former having the opposite effect and making some children hyperactive. That's the last thing you need during a long flight!
12. Don't worry too much if your child has a tantrum. No matter how prepared you are for a flight, you can't always pacify a crying kid. I once stood in the galley while my younger son screamed for almost an hour. It was bad, but after more than 20 hours of flying, I figured I was doing my best to keep him away from other passengers' ears. I hope I never saw them again.
13. Bring tablets, chargers and headphones. Download games and videos ahead of time. We got our boys iPads when they were just 2 and 4 years old, specifically for use on long flights. They worked like charms, but be sure to pre-load them with activities that don't need Wi-Fi. Recharge the devices in-flight or during stopovers.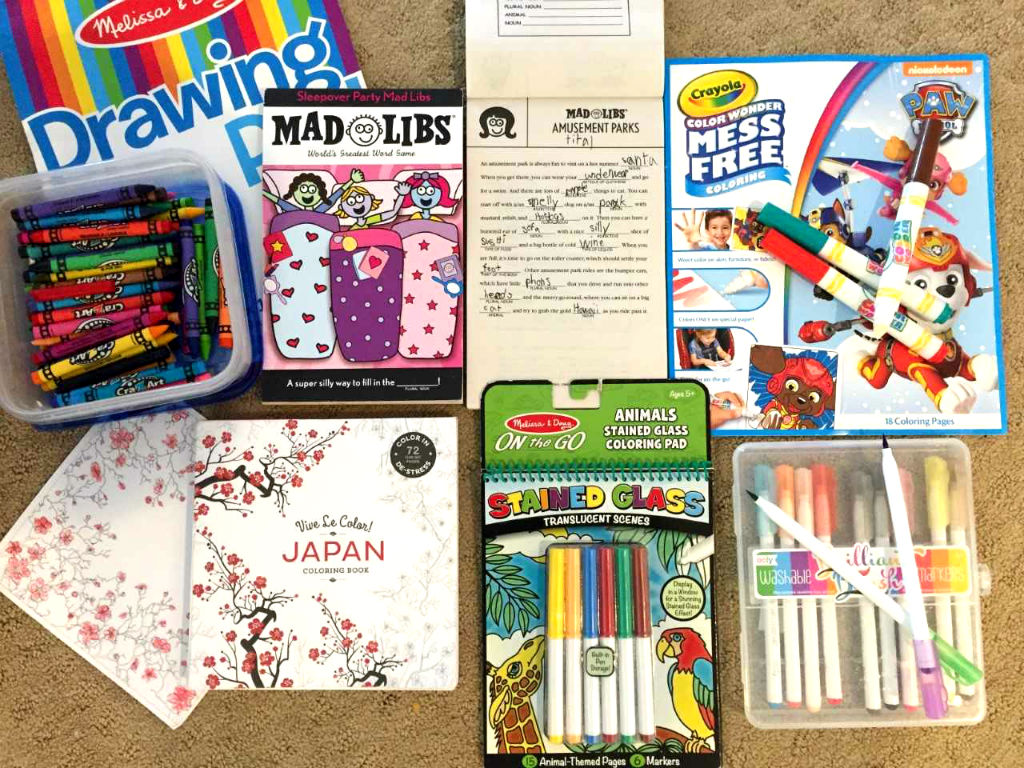 Photo: Jennifer Carlile Dalgamouni
iPads are awesome at quieting kids, but you'll need a few more tricks in your bag for little ones and long flights.
Although digital entertainment is a lifesaver for most traveling families, it can't always keep kids, especially little ones, busy all the time. So, here are our favorite toys and crafts to bring on board:
14. Mess-free coloring books. These coloring books come with pens that have a clear ink that only appears when used with the special coloring-book paper. They're great for little ones who otherwise would get ink all over themselves and everything else.
15. Stained Glass Coloring Pads. Color on translucent sheets, tear them out, and hold them up to the plane window to see the light shine through. You also can tape the sheets to home or hotel windows.
16. Washable paint markers. Pens with paintbrush tips let kids feel like they're painting without making a mess.
17. Pack crayons or color pencils in a Tupperware container. Bring drawing paper or coloring books along. Tip: If your kids think coloring books are just for little kids, try adult coloring books. My 7-year-old son prefers them and even found a Japanese book for a recent trip to Tokyo.
18. Mad Libs. Remember this fun game of filling in the blanks with nouns, verbs and adjectives to make silly sentences? My first grader is obsessed with them.
19. Small toys: Cars, planes, helicopters, dinosaurs, small animals and finger puppets are good for little kids and easily transportable.
When our blogger Michele Aucello's children were little, she would find little, lightweight toys at discount stores and wrap them in tissue paper. Whenever a tantrum was lurking, she'd hand her child a little surprise. The novelty of the toys worked a charm. Here are some of her most successful items:
20. LEGOS. She bought little packs of LEGO kits and made this carrier by gluing a few flat LEGO pieces on top of a small box. The kids could build their kit, play on top of the box and store everything inside.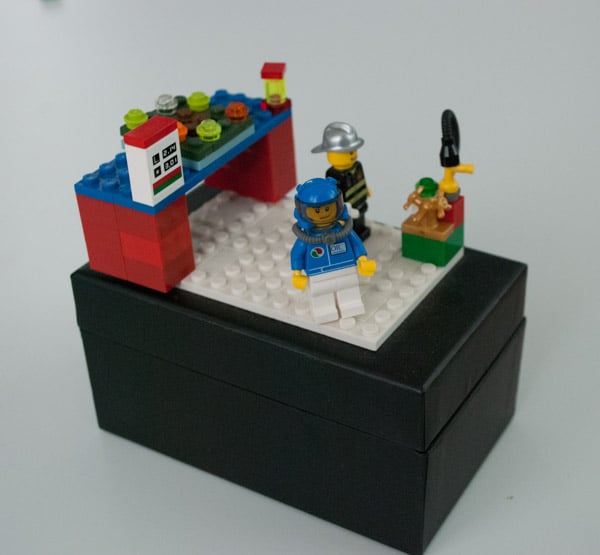 She added a piece of felt and four paper clips to the kids' travel backpacks. This helped corral the little LEGO or Little Pet Shop pieces.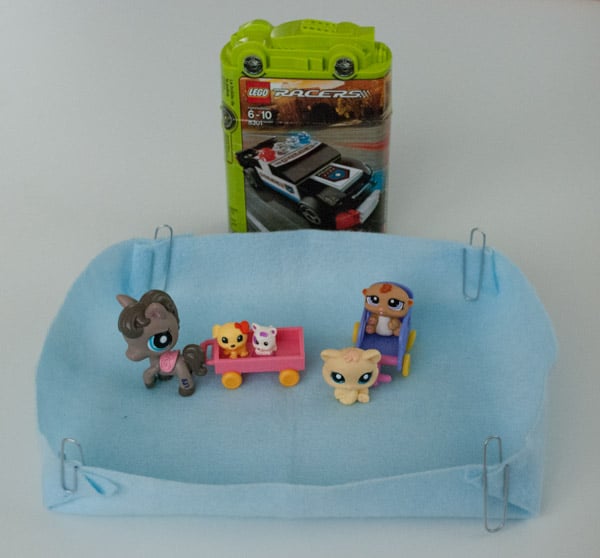 21. Scratch Art by Melissa & Doug. The kids made artwork and played Tic Tac Toe.
22. Magnets and a Wooly Willy kit. She found these treasures at a Cracker Barrel shop on the Mainland.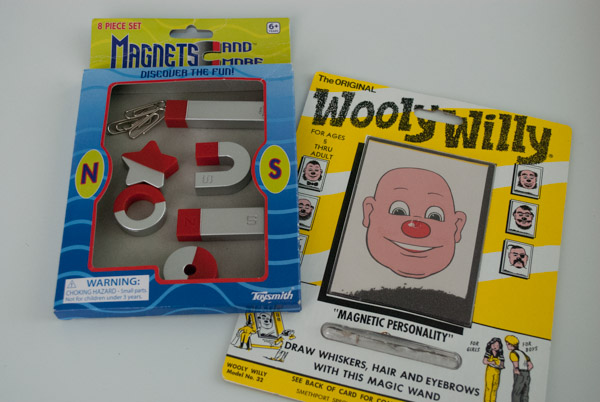 23. A plastic jar filled with small animals or cars. This one worked whether or not she brought familiar items from home or filled the jar with new ones.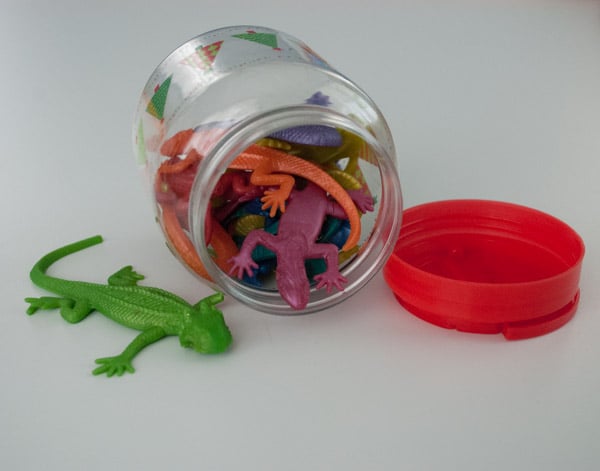 24. Magnetic kits, such as this dress-up doll. This might not have held her kids' attention at home, but it worked on the plane.
25. Small containers of Play-Doh, PlayFoam, clay and Silly Putty. Add a small plastic knife and ask your kids to make food for a restaurant. Be sure to check the airline's current list of prohibited items. Play-Doh is not prohibited, but airport screeners can use their discretion.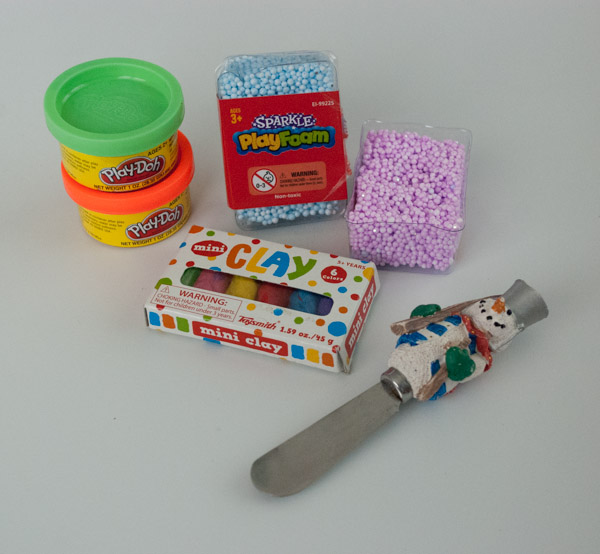 26. Sticker books and other activities books. Make sure the stickers don't end up on airplane seats and windows, or you'll end up peeling off and scraping remnants.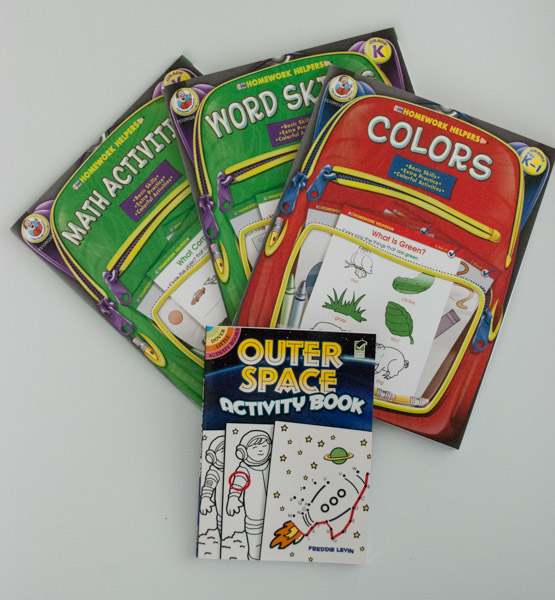 27. A View-Master and various reels. Her kids had never seen anything like this and were blown away by this retro toy.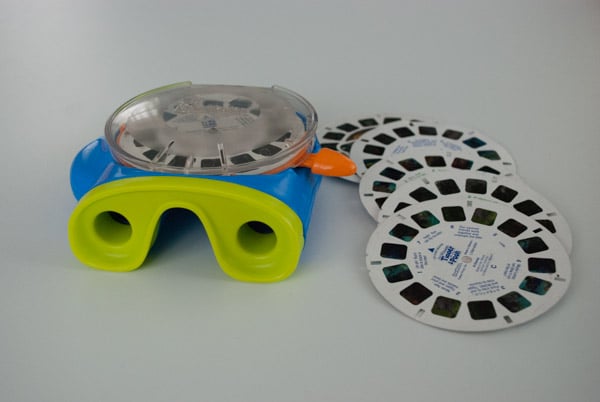 28. Galactic Spaceships by Peaceable Kingdom. Her son enjoyed these ships with interchangeable pieces.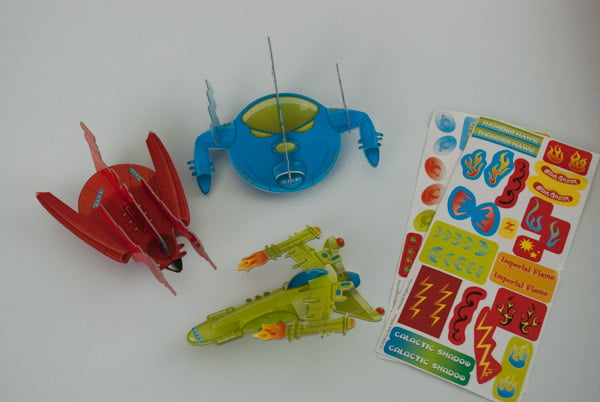 29. A Build-a-Book kit by Klutz. Ideally for older kids who won't scatter craft pieces all over the aisles, the finished book can double as their travel journal.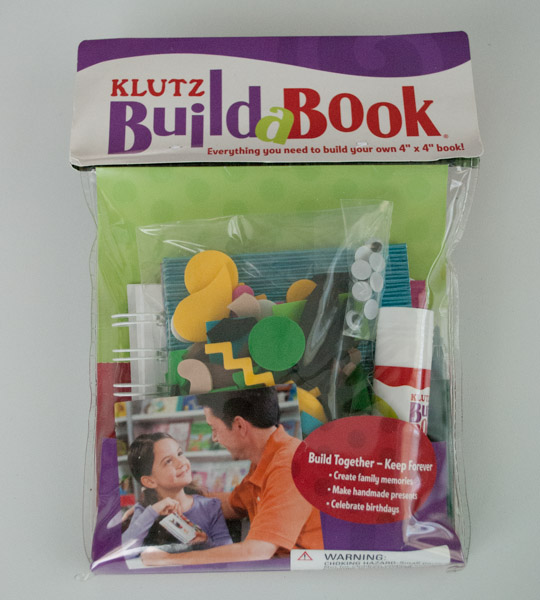 30. Wikki Stix. Michele couldn't imagine this captivating her kids, but she bought it on a tip from a friend, anyway. Wikki Stix was a hit! Her daughter made them into "people" and added faces torn from a magazine.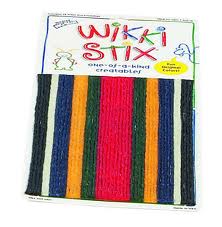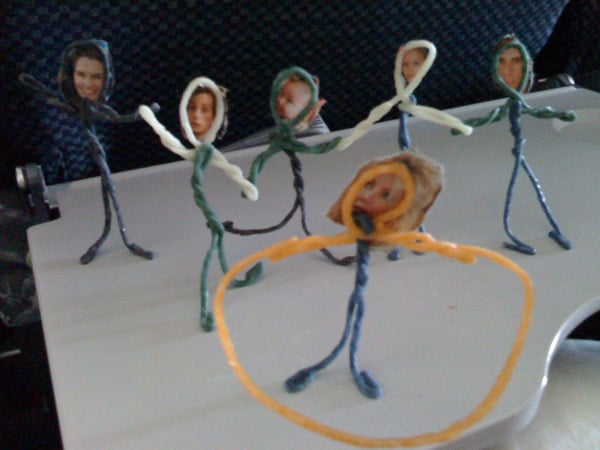 We hope these tips help you make the most of your next journey–or at least make flights with kids a little less intimidating. Good luck and Godspeed!