2019 Summer Programs Guide
What are your kids doing this summer? The last day for public schools is May 31. Here are more than 90 ways for your child to learn, play and explore during break.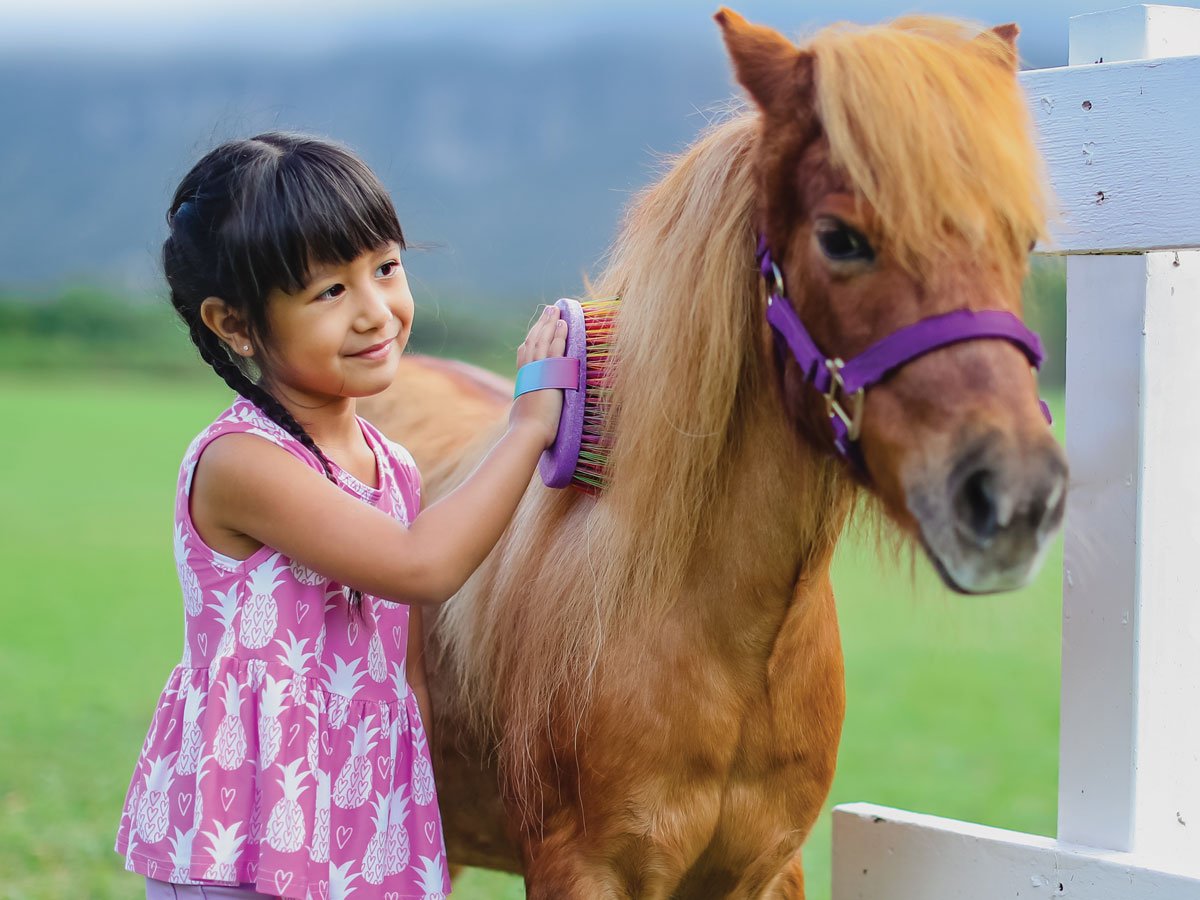 Cover kid Penelope with a mini horse at Therapeutic Horsemanship of Hawai'i in Waimānalo. The nonprofit offers weekly horseback-riding camps through the beginning of August.