Our Guide: 2017 Partial Solar Eclipse in Hawai'i
When to wake up, where to look, where to find viewing glasses and how to engage your child for this show in the sky.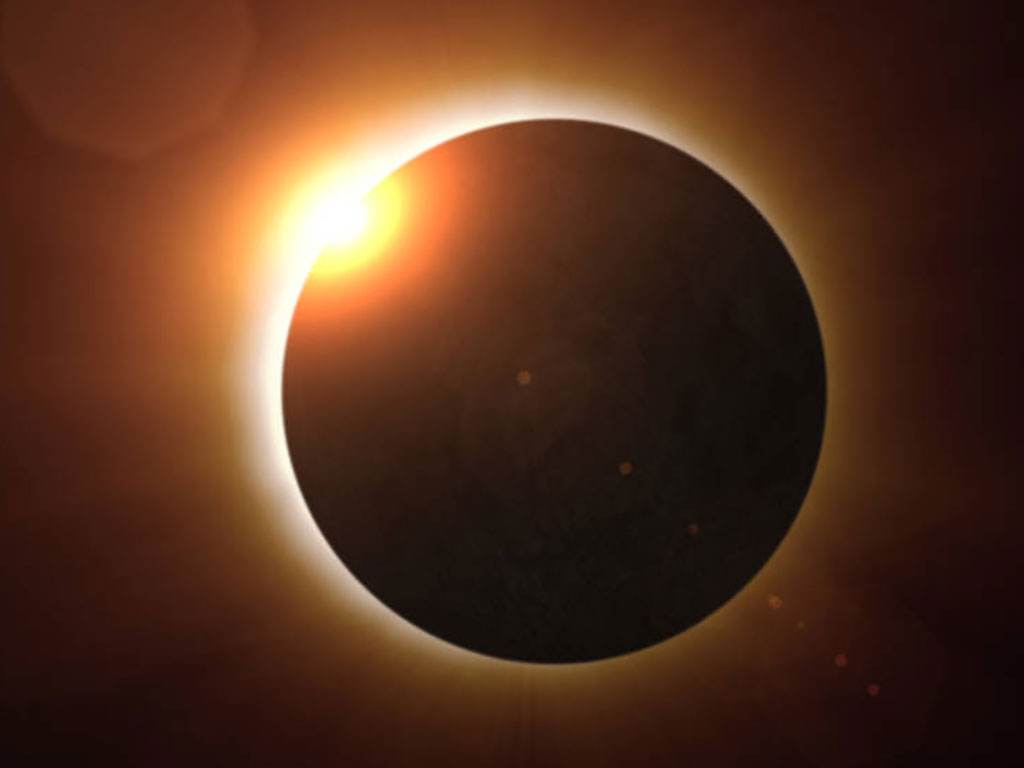 Photo: NASA
You may have heard the buzz. The first total solar eclipse over the mainland U.S. in 38 years is Monday. The so-called "Great American Eclipse" will only be visible over the continental United States and has driven motel rates up into the thousands of dollars in the states in the path of the astronomical event.
In Hawai'i, we will see a partial solar eclipse, where the moon covers just a part of the sun and its corona. It will be the last opportunity for us until 2024 (2106 if you're waiting for a total eclipse in the islands) and the timing of it is just right, so your kids can sneak a glimpse of it before heading to school.
Here are the details and our tips for getting the most out of this celestial event.
Read more about the Aug. 21 solar eclipse in Hawai'i on the Bishop Museum's website.