2016 Summer Reading Program Giveaway
Show us how your child reads and win in this giveaway for the Hawaii State Public Library System's Summer Reading Program.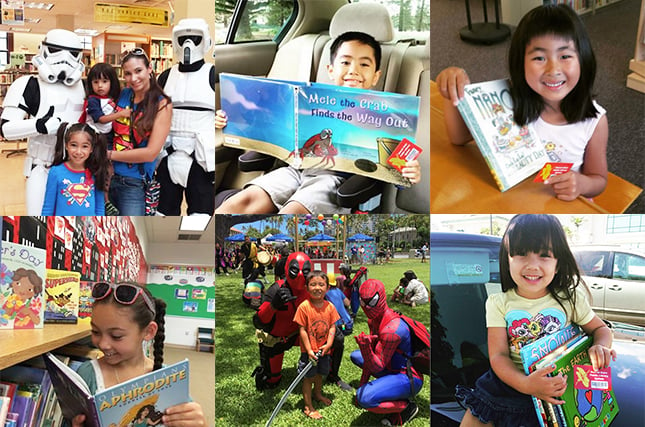 There is a reason the Hawaii State Public Library System's Summer Reading Program is a Best of HONOLULU Family winner this year. Rewards for reading, special activities and events are all free for kids, teens and even adults through this six-week summer program.
This year, the library is asking kids to become a summer reading champion by getting fit in both body and mind. Exercise your reading muscles just 20 minutes a day and you could win a free book from the library!
This year, HONOLULU Family is joining in the excitement with our third Instagram-to-win contest. Just snap a photo of your child practicing his or her reading skills with a book, graphic novel, recipe card, even signs or banners, and you could win.
Weekly winners will receive a prize pack from Kamehameha Publishing. Kamehameha Publishing is committed to creating entertaining and educational books, games and multimedia material that will capture the imagination and teach the entire family about Hawaiian language, culture and our community. HONOLULU Family will also add a book, DVD or gift certificate to family favorite places such as Dave & Buster's and Wet 'n' Wild Hawaii.
HOW TO WIN
Entering is as simple as three steps!
1. - Snap a photo of your child practicing reading or ABCs• At any Hawaii State Public Library or Summer Reading Program event

• OR anywhere on Oahu
2. – Instagram it with hashtag #HFSummerReads OR tag HONOLULU Family on Facebook.
3. – Watch for the weekly winner on HONOLULU Family's Instagram and Facebook accounts.
Our social media contest is open to children from preschool to Grade 6 and runs through July 24. But the library also has a Teen Summer Reading Program and a program for adults 18 years and older.
---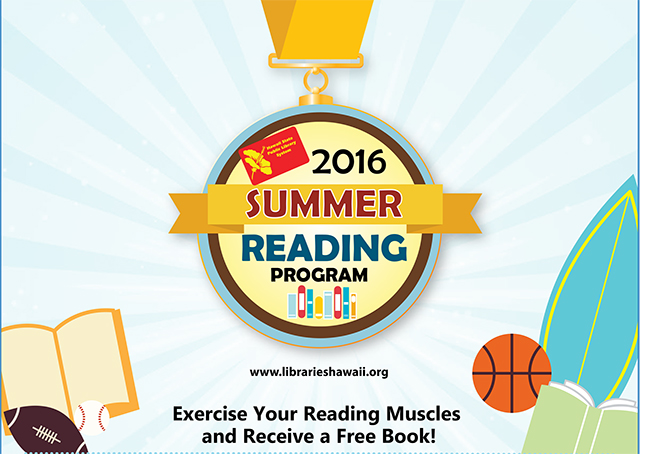 New activities are being added all the time at your public libraries! Here is a sample of some of the events on Oahu:
• Saturday, June 4 – July 13. Various locations and times – Wondrous Stories Through Magical Papers. Magician Yasu Ishida uses kamishibai, paper theatre in Japanese, to tell tales from around the world. Watch him incorporate magic tricks, origami and pop-up paper art to share his stories. Preschool to lower elementary school students. 45-minutes program.
• Tuesday June 7, Kahuku Public & School Library. Saturday, July 16, Waikiki-Kapahulu Public Library – Okinawan Dance. Cheryl Yoshie Nakasone and her performing arts group will share music and dances of Okinawa. All ages. 45-minute program.
• Thursday, June 9, Hawaii Kai Public Library. Saturday, June 25, Kailua Public Library – Island Kine Stories. Janice Morimoto, known as "Auntie Jan", tells poetry and folktales and shares interactive games from around the world in her unique "Hawaii-style". Ages 5 years and older. 45-minute program.
• Tuesday, May 31-July 15. Various locations and times – Get Moving with Ronald McDonald. Ronald McDonald is back with a fun, interactive performance that features music, games and the message that reading is fun and an important part of each day. Preschoolers to 3rd grade. 40-minute program.
Get the full schedule and all updates on the Summer Reading Program on the Hawaii State Public Library System's Website, librarieshawaii.org.
Or find more of our Good Reads suggestions for all ages to get your family started.