2015 Summer Reading Program Giveaway
Read, Snap and Win This Summer at Hawaii State Public Libraries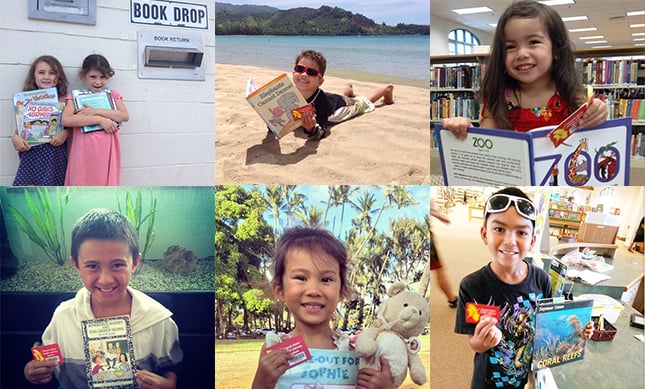 The library is a regular stop for many of our HONOLULU families. This summer, things get even more exciting every time you check out a good book.
The Hawaii State Public Library System's popular Summer Reading Program offers not only little rewards for children who visit their local libraries and read at least one book a week, but libraries across the state also bring in special workshops, performances and more. This year, the program has been extended to seven weeks instead of the usual six weeks and the theme is "HEROES." Kids will explore not only their favorite caped crusaders, but also real-life everyday people who do extraordinary things.

This year, HONOLULU Family is joining in the excitement with our second Instagram to win contest. Once a week, we'll award one little public library reader with a prize from some of our favorite places including Jamba Juice, Wet 'n' Wild and more.
Each weekly winner will also receive a prize pack from Kamehameha Publishing. Kamehameha Publishing is committed to creating entertaining and educational books, games and multimedia material that will capture the imagination and teach the entire family about Hawaiian language, culture and our community.
The prize pack includes a selection of great books for all ages!  
HOW TO WIN
Entering is as simple as three steps!
1. - Snap a photo of your child with:•  A favorite book they're reading this summer OR inside or in front of any Hawaii State Public Library branch AND

• A Hawaii State Public Library Card OR

• At any Summer Reading Program event
Please cover the bar code and your identification number for security reasons.
2. – Instagram it with hashtag #HFSummerReads.
3. – Watch for the weekly winner on HONOLULU Family's Instagram account.
Like the Summer Reading Program, our Instagram contest is open to children from preschool to Grade 6 and runs from May 31 to July 18. But the library also has a Teen Summer Reading Program and a program for adults 18 years and older.
---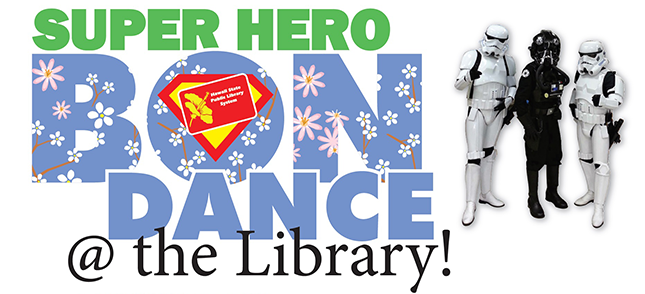 New activities are being added all the time at your public libraries! Here is a sample of some of the events:
• Saturday, June 6. Hawaii State Library lawn – Super Hero Bon Dance at the Library. Sign up for the Summer Reading Program, join a bon dance, take photos with super heroes such as Wonder Woman and Star Wars characters, try an andagi-eating contest, fill up a stamp card for a chance at prizes and do make-and-take activities for kids of all ages. Make sure to stop by the HONOLULU Family booth for a free copy of our "Best of HONOLULU Family" issue, prize giveaways and more!
• Monday, June 8 – Friday, July 10. Various locations and times – Super Hero Academy Program. HouseMart Ace Hardware and HouseMart Ben Franklin Crafts will present super hero craft activities and science experiements you can do at home using everyday items. Ages 5 years and older. 60-minute program.
• Saturday, May 31 – Saturday, July 11. Various locations and times – The Fairy Grandmother. Susie Roth returns with her fun, interactive performances. She uses magic, music, puppets and audience participation to tell stories such as Ladybug Girl and Bumblee Boy, by David and Jacky Davis. Ages 4 to 7. 45-minute program.
• Monday, June 1-July 16. Various locations and times – Book Time with Ronald McDonald. Ronald McDonald is back with a fun, interactive performance that features music, magic, games and the message that reading is fun and an important part of each day. All ages. 30-minute program.
• Saturday, June 6. McCully-Moiliili Public Library – Hawaiian Superheroes. Moses Goods and Kealoha Kelekolio combine their backgrounds in western theatre and traditional hula and chant to tell stories that have been entertaining generations of listeners. Ages 10 and older. One hour program.
Get the full schedule and all updates on the Summer Reading Program on the Hawaii State Public Library System's Website, librarieshawaii.org.
Or find more of our Good Reads suggestions for all ages to get your family started.