2014 A Parent's Guide To Planning The Best Summer
It may be spring, but you need to get your summer plans in order now. Deadlines for summer schools and summer programs are fast approaching. Don't panic; we've got a few key tips to consider and a comprehensive guide that will help you plan a stress-free, well-rounded, fun summer the whole family will appreciate.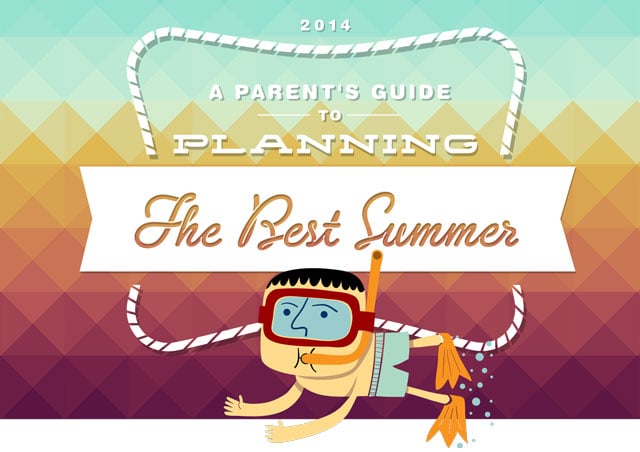 ✔ Tip No. 1:
Plan Quality Time and Make a Few Memories
Determine how many days and/or weeks your children will have off and plan some quality time with them. Stay home and hang out or plan a fun and exciting trip together. How about a neighbor island getaway, a camping adventure or a historic national parks tour—ever want to visit the Grand Canyon, Yellowstone National Park, Yosemite, Mount Rushmore? Make it happen.
✔ Tip No. 2:
Determine Your Child's Needs and Discuss Their Wants
An endless summer of fun (and learning) is important. Kids thrive on balance and structure, which includes a good dose of entertainment, rest and relaxation, but enough thought-provoking activities that will keep them physically active and their minds stimulated. Sit down with your child and go through the program options in this guide. Have them provide input on what they would like to try for the summer. If your child struggled through math or reading during the school year, look for programs/classes that will reinforce these areas, but in fun, new ways that will interest your child.
✔ Tip No. 3:
Help Them Develop a New Skill
Together, you'll find diverse programs that provide academic reinforcement and more creative and active options such as theatre, dance, art, sailing, paddling and more. Summer schools provide a nice mix of both in a new learning environment. Take advantage of specialty programs, which typically allow you to commit one to two weeks at a time. This will allow your child to try something new, develop a new skill and perhaps inspire a new passion and hobby.