Your Weekend: The Best Family Fun in Honolulu for June 16–22, 2022
Celebrate Dad this weekend, indulge in a Monet-inspired afternoon tea, start your summer reading and more this weekend on O'ahu.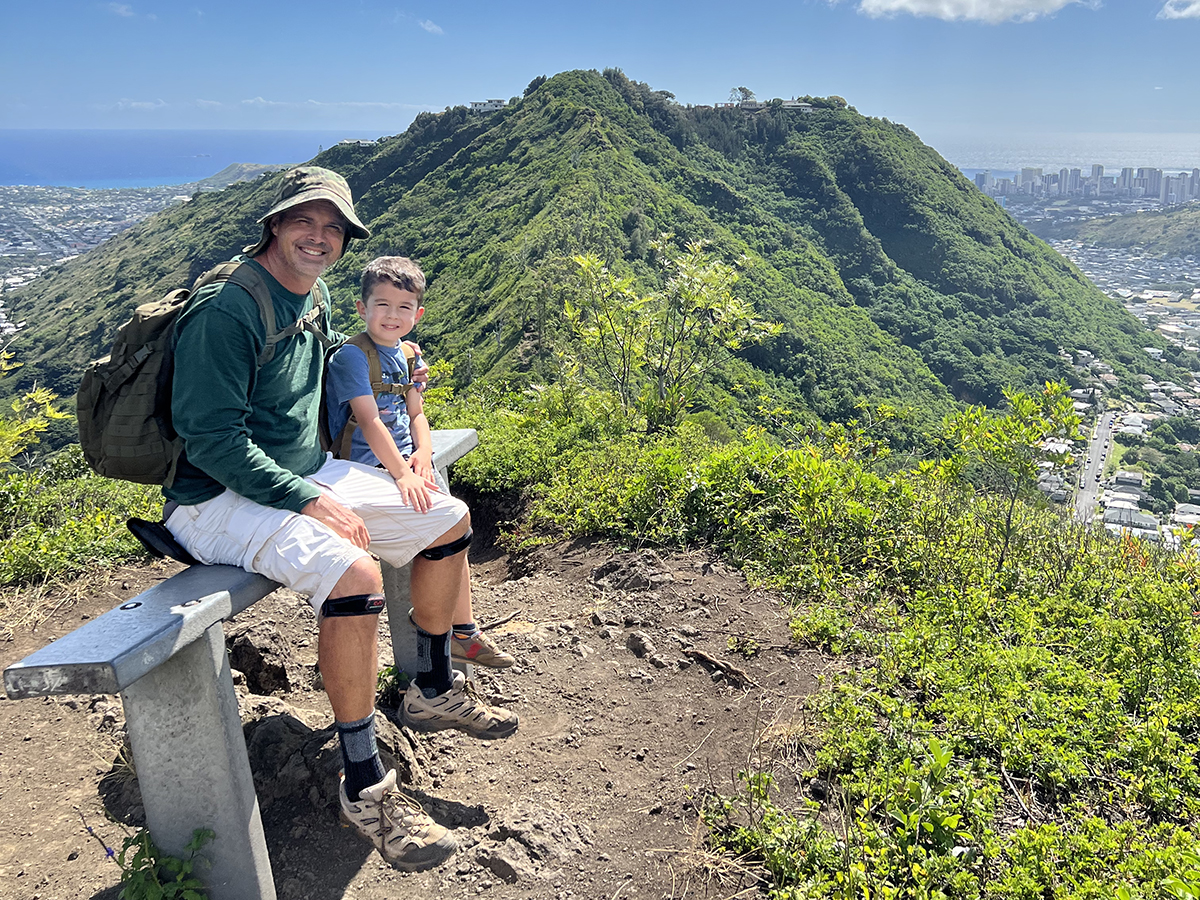 Father's Day Fun
Sunday is Father's Day! Have fun with the father figure in your life this weekend. There's a lot you can do without having to spend a lot of money or scramble to get dinner reservations at his favorite steakhouse. Here are some ideas to get you inspired:
Start Your Summer Reading, Now through July 30
The Hawaiʻi State Public Library System has put together an exciting lineup of virtual and in-person events for its annual Summer Reading Challenge, which started on June 5 and runs through July 30. Events include author talks, virtual learning opportunities and—maybe the best incentive for kids—a chance to win lots of cool prizes, including (the grand prize!) four roundtrip tickets to anywhere Alaska Airlines flies. For more information on the program, to get library hours or to sign up for a library card, visit here.
---
SEE ALSO: 📚 It's Not Too Late To Join the Library's Summer Reading Program
---
Indulge in a Monet-Themed Afternoon Tea, Now through July 31
Get inspired by the Beyond Monet exhibit at the Hawaiʻi Convention Center—buy tickets here—and indulge in a fun, new menu at the Moana Surfrider, A Westin Resort & Spa that's themed after the immersive experience. "Flavorful Impressions of Monet," which runs now through July 31, features special Monet-themed items at its afternoon tea service on Saturdays and Sundays. The hotel is also offering an immersive dinner experience that promises many flavorful impressions at the Beachhouse, the hotel's signature restaurant.
At the Moana's afternoon tea service (above), chefs are adding an exclusive Monet-inspired macaron, apple tartine and lavender spring to the tea sets available. At the Beachhouse, Chef Ed Morris crafted three- and four-course tasting menus($12 0 for three, $45 for wine pairings or cocktail pairings; $140 for four, $60 for wine pairings or cocktail pairings). Menu items include a salad Lyonnaise inspired by Monet's Water Lilies, a prime striploin au poivre for The Artist's Garden at Giverny and a lemon tart inspired by Sunrise. To make reservations call (808) 922-3111 or visit here.
Watch a Movie or See Classic Cars at Wet 'n' Wild Hawai'i, June 18 and 19
There are two family-fun events this weekend at Wet 'n' Wild Hawai'i.
This Saturday's Dive 'n' Movie Night features Raya and the Last Dragon (PG) with two showings—10:30 a.m. and 4 p.m.—on the park's 20-foot high-definition LED TV wall screen. Sing 2 (PG) will play at noon and dusk. Cost is $44.99 for kama'āina of all ages, with discounts online. Get 50% off admission after 3 p.m.
On Sunday—Father's Day—the water park will host classic cars and hotrods from Bleizn FX—on display throughout the waterpark and in the parking lot. The first 200 kids with their dads to enter the park will receive a free Hot Wheel, sponsored by MINI of Hawaiʻi. Dads will receive half-off general admission or get a free upgrade to Gold when purchasing a regular season pass. Up to 40 cars will be on display throughout the park, including a 1939 GMC Ratrod with a Big Block Chevy 454, 1969 Chevrolet Chevelle, 1934 Ford Tudor Sedan, 1956 Chevy Bel Air, 1964 VW Bug, 1966 Mustang, 1963 SS Nova and more.
Wet 'n' Wild Hawai'i, 400 Farrington Highway, Kapolei, (808) 674-9283, wetnwildhawaii.com, @wetnwildhawaii
See Star Wars: The Empire Strikes Back in Concert, June 17, 18, 19
Watch the epic Episode V of the Star Wars trilogy while the talented musicians from the Hawaiʻi Symphony Orchestra play its soundtrack. Fans will experience this PG-rated film in a very unique way at the Blaisdell Concert Hall. This exciting concert will be conducted by acclaimed conductor and Punahou alumni Sarah Hicks.
All ages, though better for older kids
$42 to $82
7:30 p.m. on June 17 and 18, 4 p.m. June 19
Blaisdell Concert Hall, 777 Ward Ave., Honolulu
(808) 768-5252 or purchase tickets online
See the New Sumatran Tiger at the Honolulu Zoo
It's the Year of the Tiger—perfect timing for the latest addition to the Honolulu Zoo. It welcomes a new Sumatran tiger from the Baton Rouge Zoo. The male tiger, who was transported to the Honolulu Zoo on Thursday evening, is named Seattle and was born on June 3, 2007.
Seattle, who will be housed near the playground, is 15 years old and weighs about 220 pounds. The last male tiger at the Honolulu Zoo, Berani, passed away in 2017 and had three cubs with Chrissy, the Honolulu Zoo's resident female tiger, who will turn 23 years old on June 24.
The International Union for Conservation of Nature Red List has the Sumatran tiger listed as critically endangered, with no more than 400 individuals believed to be remaining in its total population. The Sumatran tiger is one of the smallest species of tiger in the world and is the only surviving tiger population in the Sunda Islands, where the Bali and Javan tigers have gone extinct. They are noted for their heavy black stripes on their orange coat and are generally shy and tend to avoid people in the wild. Poaching is one of their main threats to survival, and the expansion of oil palm and acacia plantations have taken over their much of their natural habitat.
Celebrate the First Day of Summer, June 20
Monday, June 20 is the first official day of summer and the summer solstice will also bring the us the most daylight we've seen this year: 13 hours, 25 minutes and 52 seconds. The sun will rise at 5:50 a.m. and set at 7:16 p.m. in Hawaiʻi. The Hawaiian term for summer solstice is ka māuikiʻikiʻi o ke kauwela. If you and the kids are planning to stay up late—or get up really early—you should be able to see Venus, Mars, Jupiter and Saturn in the night sky.