Your Weekend: The Best Family Fun in Hawai'i for Feb. 17–23, 2022
Get arts-and-craftsy, watch Moana in Hawaiian, buy Girl Scout cookies and feed baby goats this weekend on Oʻahu.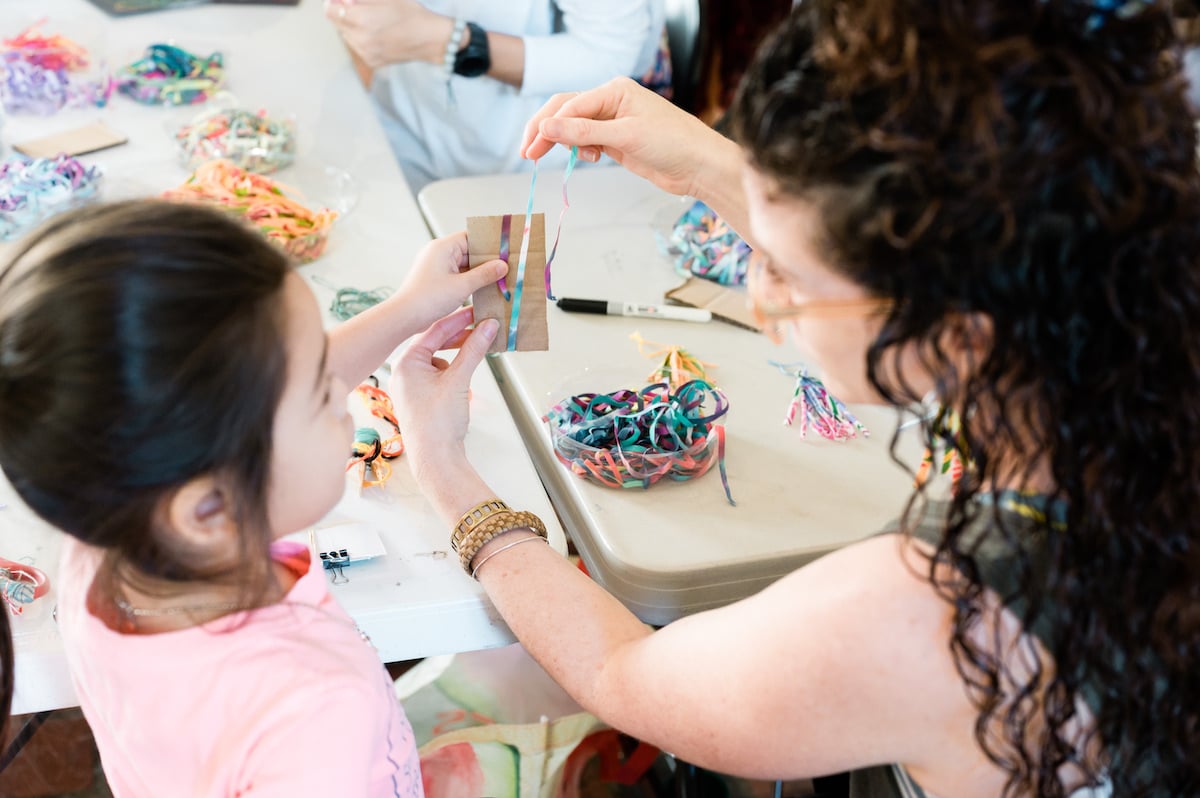 Super Saturdays are Back at HiSAM
Make Saturday super—literally!—with Super Saturday, a fun-filled, hands-on free event at the Hawaiʻi State Art Museum. This monthly event was on hold due to Covid, but it's back starting this Saturday—Feb. 19—and will happen every third Saturday of the month thereafter.
---
SEE ALSO: We Tried It! Super Saturday at Hawaiʻi State Art Museum
---
From 11 a.m. to 3 p.m. the whole ʻohana can enjoy workshops with local artists, live entertainment and food vendors. Some of the arts and crafts activities include clay-making, kapa-stamping and breakdancing. Bring your own mats and lounge on the open lawn.
In addition, the 59th annual Hawaiʻi Regional Scholastic Art Awards Exhibition will be open for viewing in the HiSAM gallery. The show features more than 2000 artworks by Hawaiʻi students in grades 7 through 12.
---
Check Out Cool Art Displays at the Hawaiʻi Triennial 2022 Starting Feb. 18
Explore art in really inventive ways—which is perfect for kids!—at this year's Hawaiʻi Triennial 2022, which kicks off on Feb. 18 on Oʻahu.
Marvel at dozens of flowers being projected on the walls of the historic ʻIolani Palace or wander around an art display of upcycled surfboards and bamboo at Foster Botanical Garden. (FYI: All Sundays in March will be free admission to Foster Botanical Garden.) There will even be a store at the Royal Hawaiian Center in Waikīkī where everything—yes, everything—is free.
---
SEE ALSO: Hawai'i Triennial 2022 Kicks Off Feb. 18 with Works from 45 Artists and Collectives
---
For the next 2 ½ months, this islandwide art event will feature inventive ways to get out and experience art.
Hawaiʻi Triennial 2022 opens with a large-scale digital installation by artist Jennifer Steinkamp at ʻIolani Palace. The projection of flowers—inspired by Queen Liliʻuokalani's Royal Flower Garden, Uluhaimalama, in Pauoa—will only be on display from Feb. 16 to 18.
---
SEE ALSO: The History of Uluhaimalama, Queen Lili'uokalani's Garden
---
Opening week also includes a family-friendly event at the Hawaiʻi State Art Museum (free, 11 a.m. to 3 p.m. Saturday, Feb. 19) with hands-on art activities, live music and a photo booth; and a musical and dance performance with dancers dressed in fantastical bodysuits constructed with flowers and leaves at the Honolulu Museum of Art (free, 11 a.m. Sunday, Feb. 20).
---
Watch Moana in ʻŌlelo Hawaiʻi to Celebrate Hawaiian Language Month
The city is presenting two free movie screenings of Disney's Moana in ʻōlelo Hawaiʻi (Hawaiian language) to celebrate Mahina ʻŌlelo Hawaiʻi (Hawaiian Language Month).
The screenings—6 p.m. Friday, Feb. 18 and 6 p.m. Thursday, Feb. 24 at the Mission Memorial Auditorium in Downtown Honolulu—are open to the public on a first come, first serve basis with limited seating.
This version of Moana is the first Disney movie to be re-recorded in the Hawaiian language, using 24 locally cast ʻōlelo Hawaiʻi-speaking actors and singers.
Come early and get popcorn on the lawn. (Eating and drinking inside the auditorium is now allowed.)
---
SEE ALSO: Disney's Moana (and Auli'i Cravalho) Hit a New High Note—in Hawaiian
---
See Tarzan: The Stage Musical
Take the whole ʻohana to see the Hawai'i premiere of Tarzan: The Stage Musical at the historic Hawai'i Theatre, in partnership with the Pacific Academy of Performing Arts. The show runs for just one weekend, starting Feb. 18. Based on Disney's 1999 animated musical adventure, the show features music by rock legend Phil Collins, book by Tony Award-winning playwright David Henry Hwang, along with the Academy Award-winning song "You'll Be in My Heart." All proceeds support Hawaiʻi Theatre Center's educational programming series.
---
Get your Thin Mint Fix Starting Feb. 18
View this post on Instagram
Visit the Girl Scouts Cookie Finder online, enter your zip code and find out where you can get your hands on a box of Thin Mints, Samoas, Tagalongs or Girl Scout S'mores. (It's so easy, it's dangerous!) The latest addition to the cookie lineup is the Adventurefuls, an indulgent brownie-inspired cookie with caramel-flavored crème and a hint of sea salt, and an incredible taste of adventure in every bite.
---
Keiki Hero Con is Back at Sea Life Park
Learn to draw by local comic artists, meet Mana Comics' Sistah Shark, and explore different marine ecosystems at this year's Keiki Hero Con on Saturday, Feb. 19 at Sea Life Park. Keiki can get their faces painted, go on a scavenger hunt, learn about Hawaiian monk seals, visit the recently renovated bird sanctuary or enjoy treats from Windward Snow and Hawaiian Honey Cone. Day tickets start at $39.99 (online).
Visit sealifeparkhawaii.com
---
Run for Hawaiʻi Charities at a Virtual Great Aloha Run
For the second year, the annual Great Aloha Run, sponsored by Hawaiʻi Pacific Health, is going virtual this weekend. This means you can walk, jog or run wherever you are—and still support dozens of Hawaiʻi charities. Complete 8.15 miles between Feb. 18 and 21 and receive a finisher's T-shirt and medal. The race, in its 38th year, is open to runners as young as 5. Cost is $45 for adults, $30 for keiki 5 to 12 and $30 for seniors over 65.
Register at greataloharun.com
---
SEE ALSO: Field Notes: These People Will Help You Complete Your First Honolulu Marathon
---
OMG Baby Goats!
View this post on Instagram
There are 37 new baby goats at Sweet Land Farm in Waialua on Oʻahu—and you can visit them on Fridays and Saturdays, when the dairy farm is open to the public. "We had six kids born [Sunday] and all are doing great," says Emma Bello, who started Oʻahu's only goat dairy eight years ago, on Instagram. "Even some visitors got to experience a birth." The farm is open from 10 a.m. to 2 p.m. Fridays and 9 a.m. to 2 p.m. on Saturdays. You can buy handmade farmstead goat cheese—called chèvre—aged feta, tomme and gouda, and other goat-milk products like soaps and caramel. Bello started selling scoops of goat milk gelato, too, in flavors like Tahitian vanilla and roasted strawberry. But if you want to get up close with the goats—and this farm has more than 400 of them, including a bunch of newborn kids—buy a bag of farm-grown alfalfa ($6) to feed them.
65-1031 Kaukonahua Road, Waialua, (808) 228-6838, @sweetlandfarmhawaii