Your Weekend: The Best Family Fun in Hawai'i for Aug. 5–11, 2021
Look for meteors, pick up balloon animals and special collab items at an immersive art exhibit and sign up early for a free night at a dynamic exhibit.
View this post on Instagram
808 Day at Beyond Van Gogh: An Immersive Experience
There are so many great things about our state, and HONOLULU Magazine celebrates some of them at the first ever 808 Day based, this year, at the immersive Van Gogh exhibit. Buy tickets to the unique exhibit and you'll also be able to enjoy some special local entertainment and collaboration items brought together by HONOLULU Magazine. The morning tickets are all sold out, but there are still time slots available between 2 and 4 p.m. when Balloon Monsoon will be making complimentary balloon animals for the kiddos, 4 to 5 p.m. when you can see a dance performance by Torch Entertainment and from 6 to 7:45 p.m. when Taimane Gardner will be performing live. In the pop-up shop, you will get your first chance to buy a limited edition T-shirt by Aloha Revolution, Van Gogh-inspired candles by Jules + Gem, cookie decorating kits from A Cake Life and more.
All ages
$44.99 for 16 years and older, $22.99 for kids 5 to 15 years, kids 4 years and younger are free.
Programming will be 8:30 a.m. to 7 p.m. We found tickets available for time slots between 11:45 a.m. and 9 p.m. with the 2:30 and 4 p.m. times most limited.
Hawai'i Convention Center, 1801 Kalākaua Ave.
See the full details on honolulumagazine.com and buy tickets at vangoghhonolulu.com
---
☺️ How is HONOLULU Family celebrating 808 Day? We're launching our 2022 Cover Kids Search online on Aug. 8. Watch honolulufamily.com on Sunday and get ready to smile!
---
Peak of the Perseid Meteor Shower
The moon will be a waxing crescent this week, meaning the thin sliver of moon won't outshine the most active shower of the year. The Perseids may showcase about 60 meteors every hour during its peak, many leaving long visible trails in the sky. You will need to stay up past midnight or wake up before dawn to see the best show, but you can search for the shooting stars any night between now and Aug. 24 as the earth passes through the debris from the Comet Swift-Tuttle which creates the meteors.
All ages
Free
Best viewing will be Wednesday, Aug. 11 through Thursday, Aug. 12. But you can also look for the meteors this and next weekend, when you can all sleep in.
Just find a place that has few street lights and a great view of as much sky as possible.
Read more at blogs.nasa.gov
---
🍷 Looking for fun without the kids? See HONOLULU's Guide to a Perfect Weekend.
---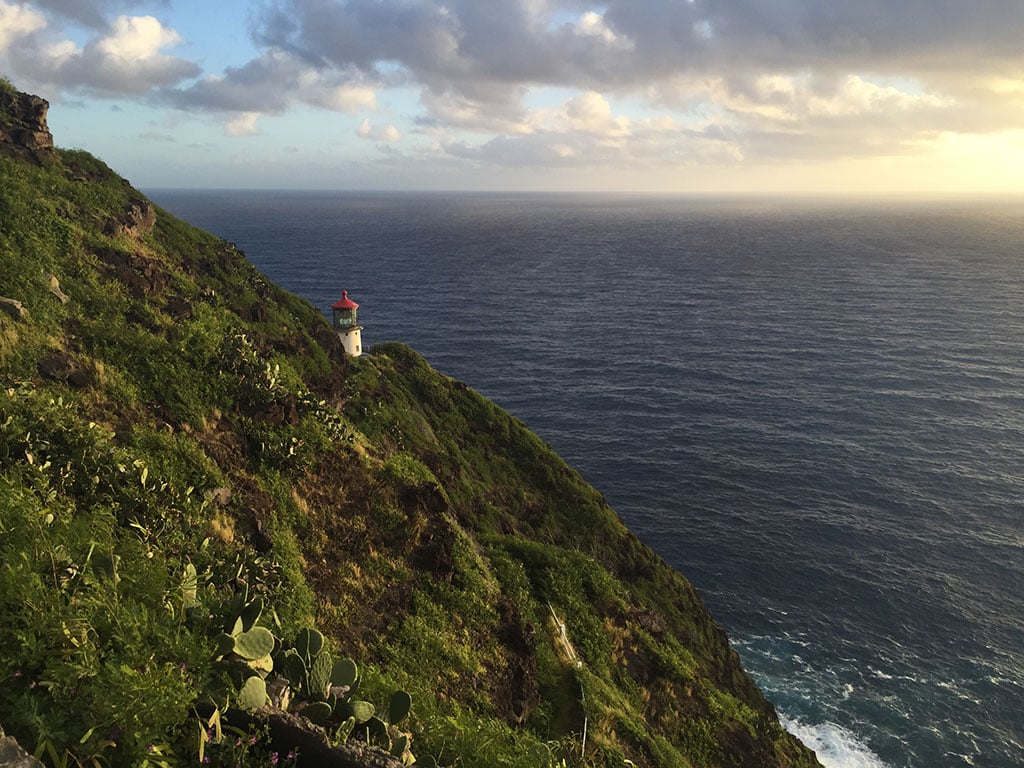 Celebrate National Lighthouse Day
Saturday, Aug. 7 is the big day and though O'ahu has a few lighthouses, only one is easily viewed by everyone. The 2-mile trail around the Makapu'u Point Lighthouse is paved and not too difficult, though you may want to put little ones in a stroller. Go early before the unshaded path gets too hot. If you are wondering where the other lighthouses are, there is one on Pyramid Rock off Pyramid Beach at Marine Corps Base Hawai'i and another in an area closed to the public at Barber's Point.
All ages
Free
Open from sunrise to sunset
Inside Kaiwi State Scenic Shoreline just 'Ewa of Makapu'u Beach and Sea Life Park.
---
See also: 🥾 5 Kid-Friendly Hiking and Running Trails on O'ahu
---
Ben Franklin Craft Workshops
The local craft shop has a few fun how-tos this weekend. In Mapunapuna, older elementary age kids can make their own light-up shave ice charm to clip on to their new school bags. At Market City, sign up in-store for make-and-take projects including glittery book bag tags and pick up a raffle grab bag.
UV/LED Shave Ice workshop
10 years and older
$8
Saturday, Aug. 7, 9:30 a.m. to 12:30 p.m.
Ben Franklin Crafts Mapunapuna, 2810 Pa'a St.
(808) 833-3800
Back-to-School event with make-and-take crafts
All ages
$25 to receive all crafts to take home.
Saturday, Aug. 7, 9 a.m. to 1 pm.
Ben Franklin Crafts Market City, 2919 Kap'iolani Blvd.
(808) 735-4211
Register Now: POW! WOW! Arts Night
If you haven't stopped by the dynamic POW! WOW! The First Decade exhibit at Bishop Museum yet, or even if you have, here is a fun way to up the artistic ante. The POW! WOW! Arts Night includes Jasper Wong (and dad) of POW! WOW!, Solomon Enos and Matt and Roxane Ortiz of Wooden Wave along with fun activities with the Art Explorium and on-site food trucks. The Friday night event is free if you preregister before space fills up.
All ages
Free with preregistration
Friday, Aug. 20. 6 to 9 p.m.
1525 Bernice St.
bishopmuseum.org, preregister here
---
Editor's Note: Since we published our weekend picks, Nā Kama Kai decided to cancel its planned clinic because of rising COVID-19 numbers. We'll let you know when they return!
Nā Kama Kai Ocean Clinic
Oh, how we've missed you. We're thrilled to welcome back Nā Kama Kai's first free ocean safety clinic in more than a year. In the past, the always popular workshop led by ocean expert covered everything from Hawaiian navigation (Nā Kama Kai founder and former pro surfer Duane DeSoto sailed with the Hōkūle'a) to reading ocean safety signs to paddling canoes and stand-up paddleboards to how to help protect marine life. Preregistration for the event in Waikīkī appears to be full as the groups will be smaller than in years past, but five walk-on spaces are available for each of the five time slots if you're willing to wait. Call to see if you can also get on a waiting list. We tried it! See our tips for this fun and educational day at the beach.