Your Weekend: The Best Family Fun-February 11, 2021
Join free art workshops, grab a $1 shave ice and celebrate Chinese New Year.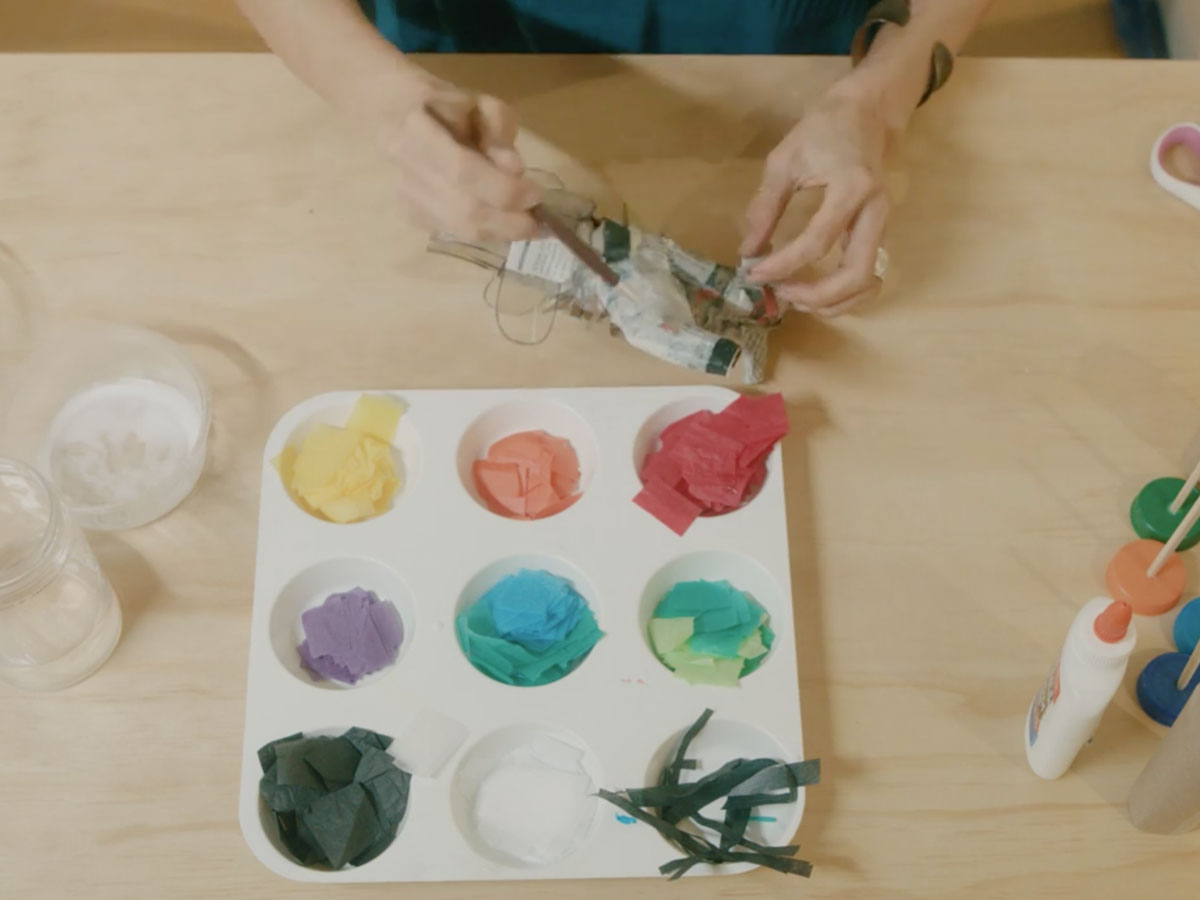 Photo: Courtesy of Hawai'i Contemporary Art Summit
ʻOhana Day at the Art Summit
The inaugural Hawaiʻi Contemporary Art Summit has plenty of talks and inspiring seminars for adults featuring artists, writers and more from around the world. But Saturday morning is all for the kids. In four half-hour workshops, Hawaiʻi State Art Museum educators will teach families how to upcycle items around the home into a fun toy or Zine, then Honolulu Theatre for Youth performers will teach keiki how to turn objects and their own imaginations into a journey.
We're most intrigued by the cooking demonstration with chefs Mark Noguchi and Dean & DeLuca's Kevin Carvalho who will be turning an invasive species, taape, into a tasty dish that you can make or order through Dean & DeLuca's website.
---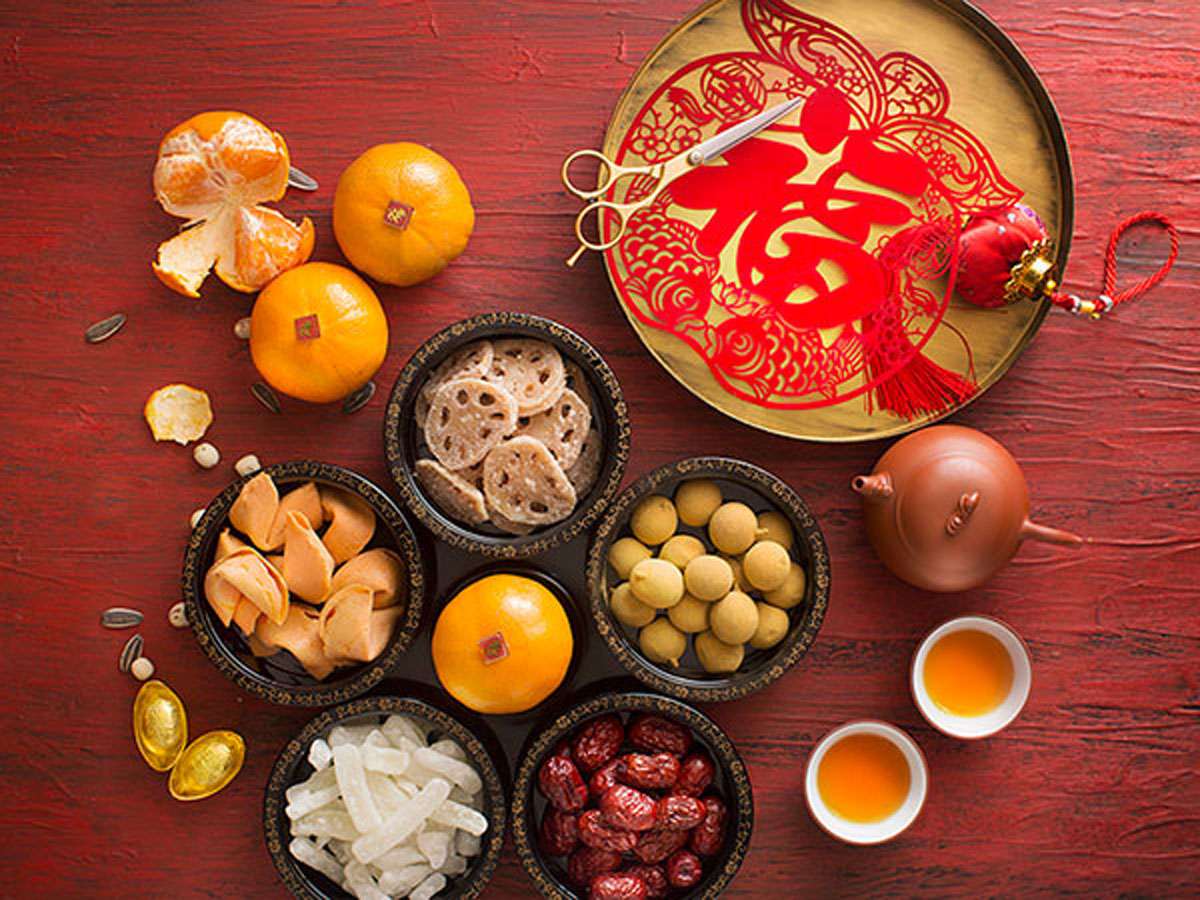 Photo: Unsplash
Chinese New Year
The block party is not on this year, but on my trip to Chinatown this weekend, I did hear that lions would be visiting some individual businesses to bring in good luck. A few tips for anyone planning to head that way to celebrate the Year of the Ox. See Frolic Hawaiʻiʻs guide to Chinese New Year foods. If you plan to pick up gau, candied fruit and vegetables–my daughters are partial to the candied coconut and wintermelon–at Chinese bakery Sing Cheong Yuen, call in your order the day before. (Workers are often so busy weekend mornings, they won't answer the phone.)
Or, Hawaiʻi Theatre is hosting a series of virtual Chinese New Year celebrations. Start with the virtual lion dance this Friday, then pick up an activity box with a lai see (red envelope for luck), dumpling recipe, calligraphy brush, mini lantern and other items you need for livestream workshops on calligraphy (next Friday) and making dumplings (next Saturday). The last day to order New Year boxes is Saturday, Feb. 13.
---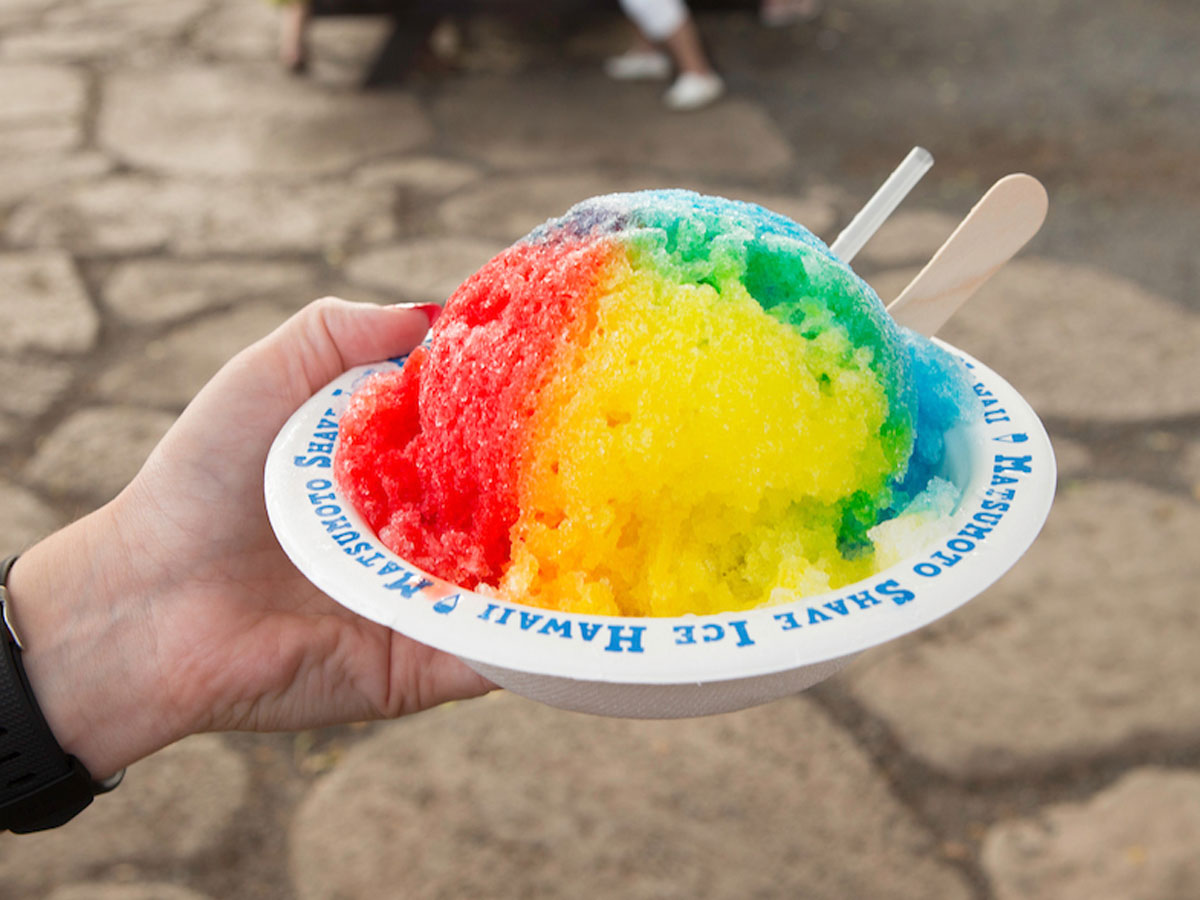 Photo: David Croxford
Matsumoto's Shave Ice Anniversary
The famed shave ice spot on the North Shore is turning 70 and the celebration comes with a great deal for fans. Saturday, a small, three-flavor shave ice will only cost $1. (You will have to pay extra for your azuki beans or ice cream, but still!) There are also deals on T-shirts and free snacks, while supplies last. Be ready for a line, but you can also turn the road trip into an opportunity to explore other North Shore favorites like Kahuku Farms Café, Waimea Valley and other spots along the coast. If you go swimming, however, stick to the beaches with lifeguards or call ahead to see if the swimming pool below the falls at Waimea Valley is open.
---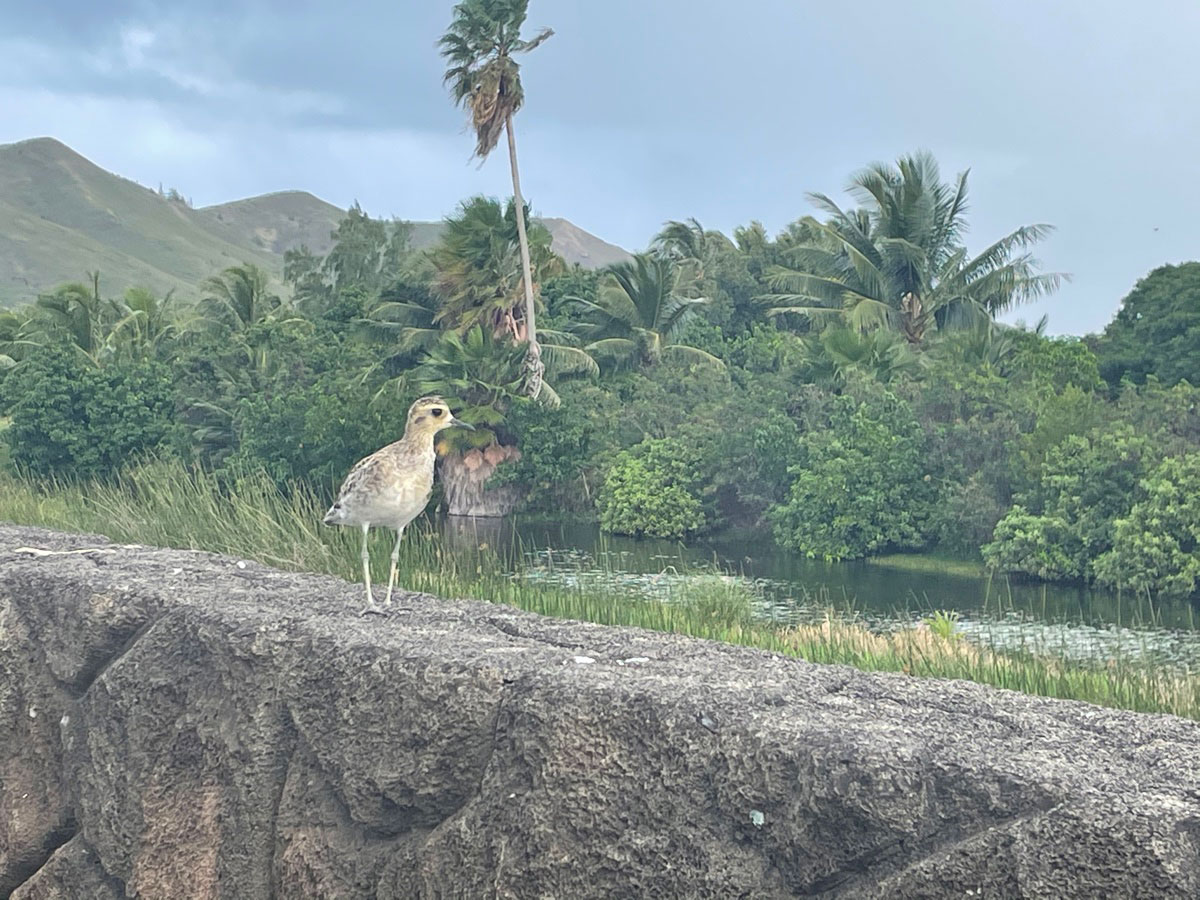 Photo: Robbie Dingeman
A Kōlea or Pacific-Golden Plover.
Great Backyard Bird Count
When most weekends turned into at-home days, my girls and I rediscovered the fun of bird watching. Here is an excuse to pull out the binoculars and spend some hours outside. The Great Backyard Bird Count asks families around the world to watch for these feathered friends for at least 15 minutes once a day for the long weekend and register their sightings on an app. The data helps scientists learn more about bird migration and populations at towns and cities around the globe. You can also see which species bird counters saw most in 2020 and other data on birdcount.org. Need help? HONOLULU Magazine has five birds you'll likely see in town.
---
Dive'n'Movie: Uglydolls
A cold snap is scheduled to come in next week (see our soup recipes to get ready). So, take advantage of the warmer weather with Wet'n'Wild Hawai'i's first Dive'n'Movie of the year. Uglydolls is the story of some rejected stuffed animals who step into a world of perfect dolls in a quest to find a child to love. But the star of the show is the soundtrack: not a surprise since the main characters are voiced by Kelly Clarkson, Blake Shelton, Nick Jonas and Janelle Monae.