Your Weekend: Ideas for Family Fun-August 20, 2020
Shop for local designers and snacks, build with cans and make 100 crafts, host a digital drawing party and find five new ways to make walks exciting again.
If you do go out, do remember that masks are required everywhere on Oʻahu and groups must be kept to five people or fewer.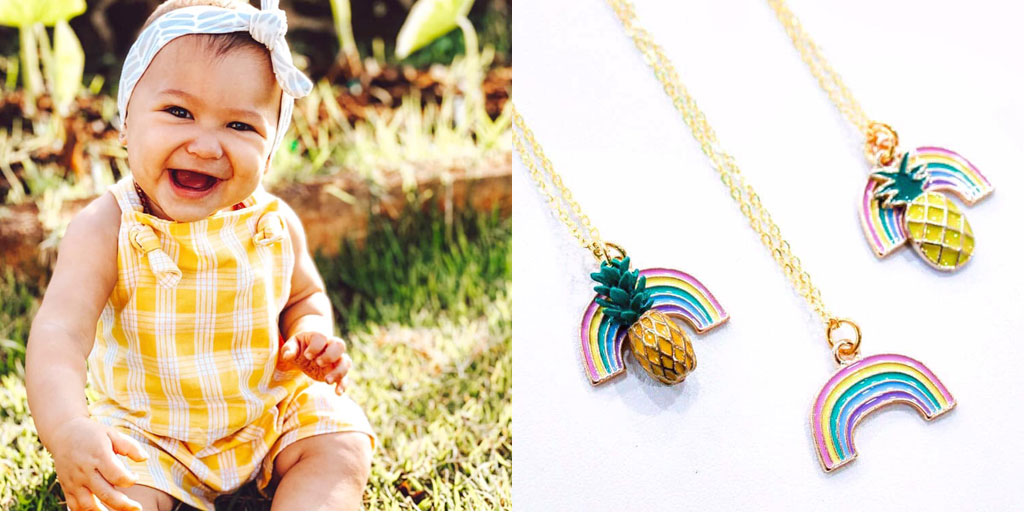 Photos: Made in Hawaiʻi Festival's Facebook page
Keiki Dept (left) and A Bit of Sugar (right) are among the 200 vendors at this year's Made in Hawaiʻi Festival.
Shop Local
One of the biggest celebrations of all things locally made is launching online this weekend. But what makes the Made in Hawaiʻi Festival stand out is the musical performances and cooking demonstrations which will accompany its big virtual marketplace. The schedule alternates entertainment and online demos from chefs including Russell Siu, Lee Anne Wong and Chai Chaowasaree. The biggest draw still will be the more than 200 local vendors, many who offer specials just for the weekend. Some of our favorites include Mānoa chocolatier Choco leʻa, jewelry designer Ginger13, Hawaiian Pie Company, Jana Lam, Kealopiko, Little Hands Hawaiʻi's reef safe sunscreen, Mālama Baby, beeswax food cover maker Meli Wraps, Maui bag designer Treehouse Designs and more.
Free admission
All ages
Friday, Aug. 21 through Sunday, Aug. 23. The marketplace launches Friday and will be open yearround.
---
Parent Alert: Waikīkī Aquarium has closed for now. But you can still visit the playful Hawaiian monk seal Hoʻailona through her webcam.
---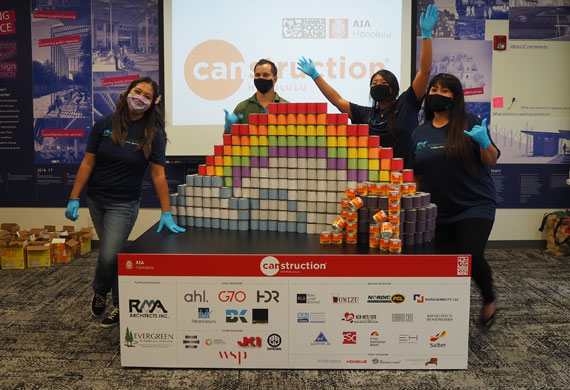 Photo: American Institute of Architects Honolulu
This rainbow made out of cans of Vienna sausage is one of four creations in this year's Canstruction competition.
Build Your Own Canstruction
You may not be a team of professional architects like these experts from the American Institute of Architects Honolulu, but you do have all you need at home to make your own canned goods sculpture. Come up with a design together or create a family competition to turn your pantry staples into living room art. For some inspiration, check out the four Canstruction entries in this year's competition, donate a dollar to the Hawaiʻi Foodbank and vote for your favorite by Aug. 28.
If you have a crafty keiki, Michael's craft store has a list of 100 projects kids can make out of clothespins, yarn, popsicle sticks and six other common items.
---
See Also: Make It: Keiki Decorated Dishes
---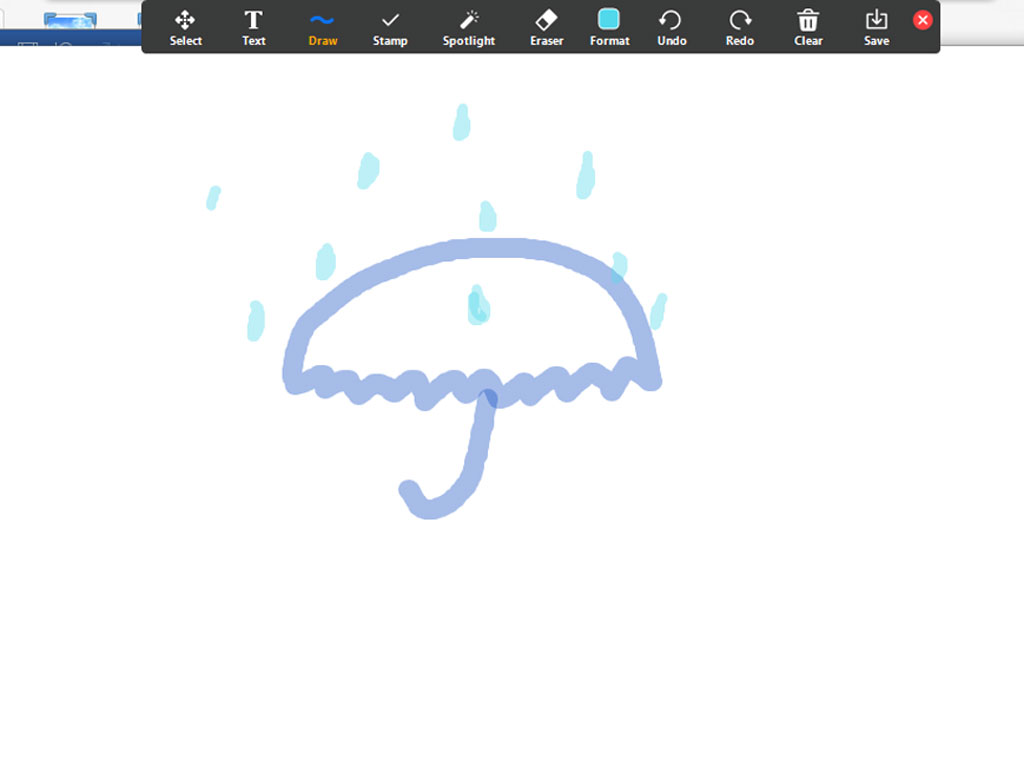 Play Pictionary or Other Drawing Games
I recently joked with my 9-year-old that she must be sick of seeing mom. She looked directly at me and said, "yea, kind of." Understood. So, when you sign off from those Zoom meetings (which some of us are sick of as well) you can let your kids sign on to see friends. My daughter had the most fun with the whiteboard function which she and her friends could use to play Pictionary or other drawing games. They can go one at a time or all draw together. Her friends even made up a game they called worm, where several of the kids colored the whiteboard while one of them used the eraser function to try to wipe it all out. The best (and budget-friendly) part is that sessions of 30 minutes or shorter on Zoom is free, meaning there is also a built-in time limit. The Houseparty app also has a fun drawing game for older kids and Facebook's Messenger for Kids also has interactive activities. Since kid accounts are tied to their parents page, monitoring functions are built in.
---
Get Outside
It's never been a better time to explore your own neighborhood. With schools now in distance learning, everyone, including us, could use a break from a screen in our own home. If the kids need a little more motivation, my nephews have gotten back into finding Pokemon with the Pokemon Go app. I love the idea of activeforlife.com's "ninja" scavenger hunt that sends kids searching for rocks to jump off and puddles to leap into. Or dig up the map book, (remember those?), ignore the GPS on your phone and let the children lead the way, then learn to navigate their way home.
Another idea is to grab a pair of binoculars, print out a list of common urban birds (we couldn't find too many online, but this roundup by The Spruce is useful) and go hunting for Japanese white-eyes, red vented bulbuls and white-rumped shamas. Watch for nests; finding one nearby can mean weeks of exciting observation. If your little one is intrigued, the Audubon Society has a colorful website for kids with activities or you can buy a more comprehensive guide. HONOLULU Magazine has the details on one that's less than $10.
---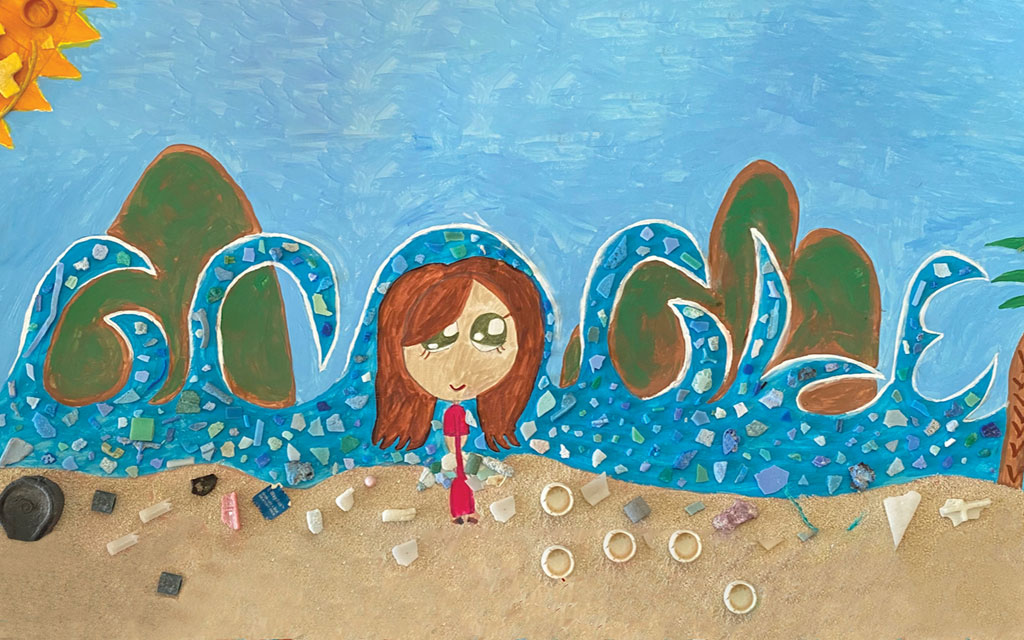 Photo: Doodles.google.com
Vote for MacKenna
An Oʻahu girl's drawing is one of 54 nationwide in contention to become a Google Doodle. Your vote could get her art on the website. Third grader Mackenna Hughes used plastic she picked up from her favorite beach to make her picture. Vote on doodles.google.com by Friday, Aug. 21.