Your Weekend: The Best Family Events-May 25
Our roundup of the best family events on O'ahu.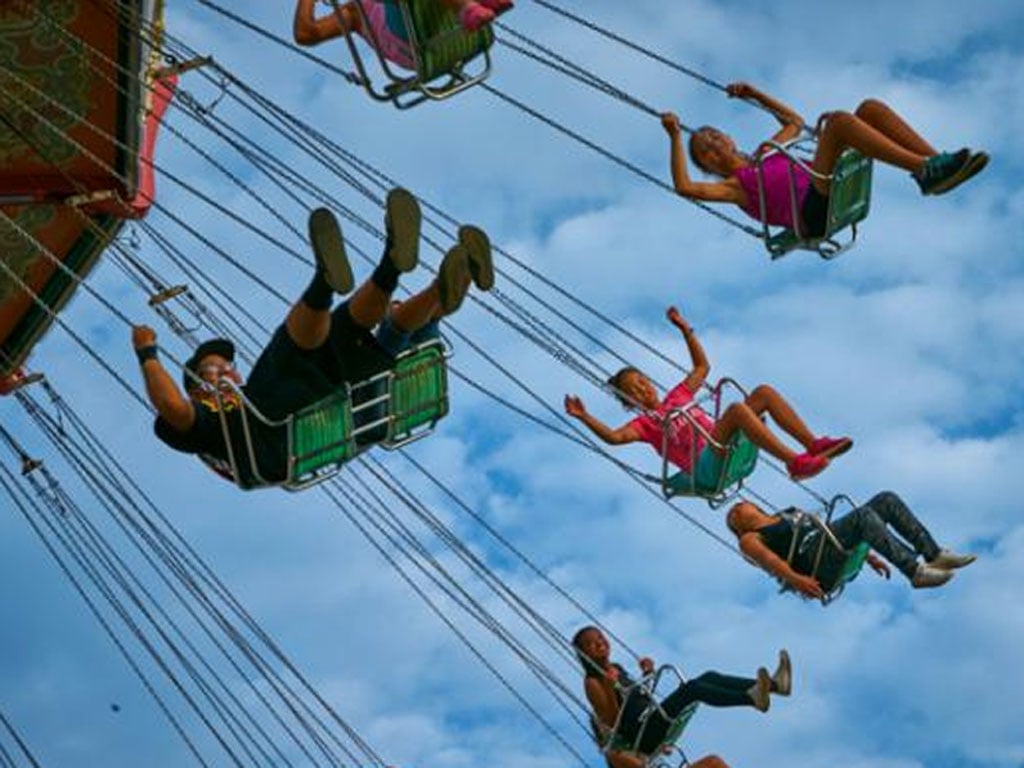 Photo: David Croxford
The 50th State Fair opens Friday.
50th State Fair
The Century Wheel is up at Aloha Stadium. The 50th State Fair begins this weekend with the usual E.K. Fernandez rides, games and fair food. This year, the fair brought in five attractions just for the month including a pig and hog variety show, a car-crushing monster truck ride show, a 3D blacklight tour, the annual Anastasini Circus and a thrill ride 150 feet in the air. Sunday and Monday afternoon are discount ride days. We got in touch with E.K. Fernandez to find out what's new and how to get the most for your money at this family event. See our guide here.
Mālama Maunalua Huki-Volunteer opportunity
Start the three-day weekend with a day out at the beach, giving back. Mālama Maunalua is having a community huki, where families and the community wade into the water off of Maunalua Bay to remove tons of invasive algae. HONOLULU Family readers who joined in during our annual Volunteer Day tell us their kids have lots of fun not only helping, but spotting marine life and playing on the beach. Registration is required as all participants will need to fill out a waiver.
Wet 'n' Wild Hawai'i Birthday Celebration
Wet 'n' Wild is 18 years old. (Can you believe it?) This weekend the Best of HONOLULU Family award-winning water park will mark the occasion with free admission for anyone born on May 27 or 29 on those days. If you have the number 18 anywhere on your ID card, you can get in for $18. Season pass holders get in an hour early Monday and everyone who visits on Memorial Day receives a raffle ticket for a chance at a prize.
Bike to the Zoo Day
Bring out the bicycle for a free trip to the Honolulu Zoo. Pedal up to the zoo and you'll receive free admission. Drop off your bicycle at the bike valet on the side gate off of Monsarrat Avenue. While you're there, play on the new Explorer Dome at the playground, a climbing dome that opened last fall. See our other tips to visiting in Our Guide to the Honolulu Zoo.
$1 Movie Weeks
Itʻs summer break time and that means the start of summer series. It all kicks off this week with one dollar movies. Tuesday or Wednesday, head to Regal Theatres to see Kung Fu Panda 3 or Ice Age: Collision Course. Then, Thursday you can catch The Peanuts Movie at select Consolidated Theatres. Plan your summer of movies with our guide to summer series.
---
Looking for more events? See HONOLULU Magazine's weekend picks here.