Your Weekend: The Best Family Events-May 18
Our roundup of the best family events on O'ahu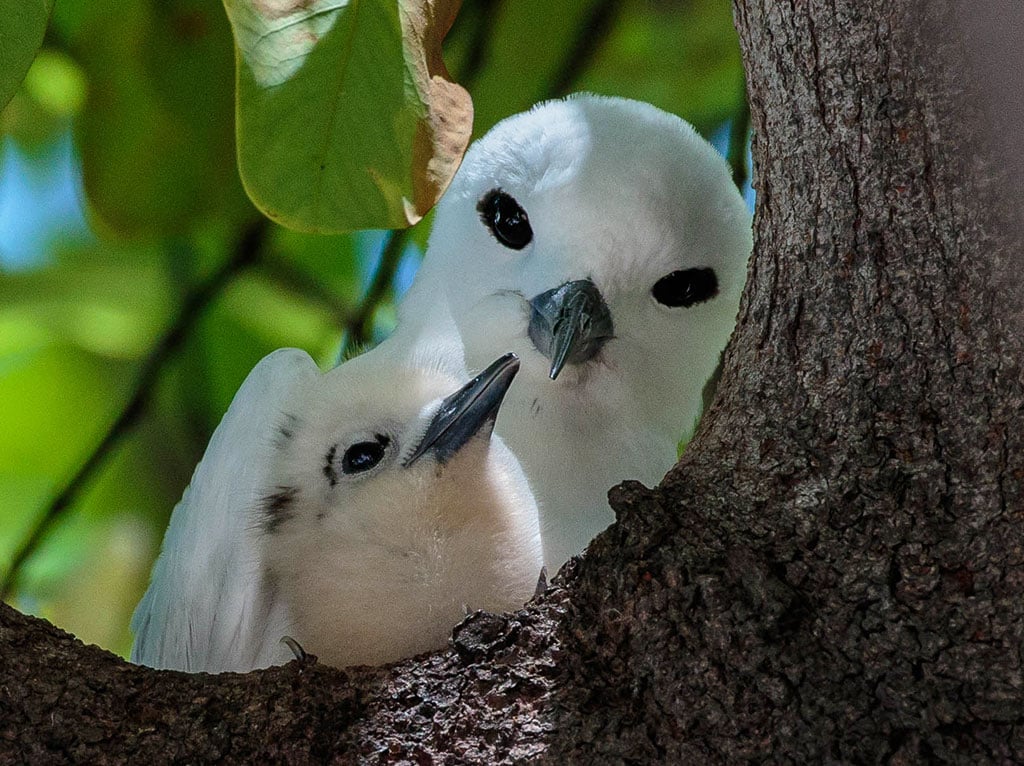 Photo: Rich Downs courtesy of Manu O Kū Festival
Manu O Kū
Manu O Kū Festival
Celebrate Honoluluʻs official bird with activities and bird watching at 'Iolani Palace. Kids can make bird-related crafts including creating Manu O Kū chicks our of white pom poms, feathered and finger puppets and make-and-take headbands. Then keiki can play bean bag toss, pick up Manu O Kū food with chopsticks, balance eggs on tree branches and other games to win kid binoculars, bug boxes, frozen treats from Meadow Gold and more prizes. Donʻt forget to take a look at skeletons and eggs of the white tern and other birds from the Bishop Museum, dress up like their favorite animal for the nature costume contest for prizes and look through scopes to spot the bird and chicks around the grounds. If youʻre still hungry after snacking on furikake popcorn, apple wedges, vegetable sticks and hummus and fruit juice.The Kau Kau Grill Lunch Wagon will be selling plate lunches or you can bring your own picnic for lunch on the lawn. Parent factoids: The Manu O Kū is only found on southern O'ahu. The birds lay just one egg at a time and hunt for small fish at sea to bring back to their chicks on shore.
Want more? Subscribers to HONOLULU Family's free eNewsletter also learned how to find the coolest new playgrounds, how to try our 13 new restaurants for less than $50 and where to find three young turtles on the move. Subscribe now to learn more.
Community Garden Day at Windward Community College-Volunteer Opportunity
Spend a day working in the garden in Kāne'ohe. Families are welcome to help take care of plants at the nursing schoolʻs Mala 'Ai Ho'ola, In the past, keiki have planted seedlings, decorated garden boxes, painted rocks and other arts and crafts related to the garden. Students can put the hours toward community service credit for school. Wear sunscreen, bring a hat and water.
Family Film Sunday-Cultural Animation Film Festival
The third Sunday of the month means Family Film Sunday at the Honolulu Museum of Art. This month the event is tied to the museumʻs Cultural Animation Film Festival. In 83 minutes, kids will see six short animations from six different cultures including Aztec, Nigerian, Mexican and Hawaiian. Local comic book artists will also be around for meet and greets. One of our favorite parts is the price. Family Film Sunday is free for adults too. Learn more about the festivalʻs four programs on the Honolulu Museum of Artʻs website.
Therapeutic Horsemanship of Hawai'i Horse Show and Country Fair
Spend a day on horseback at this fundraiser for a group that provides horseback riding opportunities to people with special needs. Kids can jump in a bouncer for free or get on THHʻs specially trained ponies for $4. Play ring toss and other carnival games, get your face painted, buy a snack or shave ice and watch a youth polo match.
Ka Haku o Hawai'i Keiki Day
Make a lei, see a fire engine and do kapala printing at this free day at Queen Emma Summer Palace. Docents will also give kid-friendly tours of the home in honor of Prince Albertʻs 159th birthday. Tip: Kids may be done with the palace early but do love wandering through the beautiful grounds. Make sure to bring insect repellant. The recent rains may mean more mosquitoes in the gardens of this Nu'uanu museum.
Looking for more events for adults? Check out HONOLULU Magazine's Weekend Picks on honolulumagazine.com.