Your Weekend: The Best Family Events- May 11
Our roundup of the best family events on O'ahu.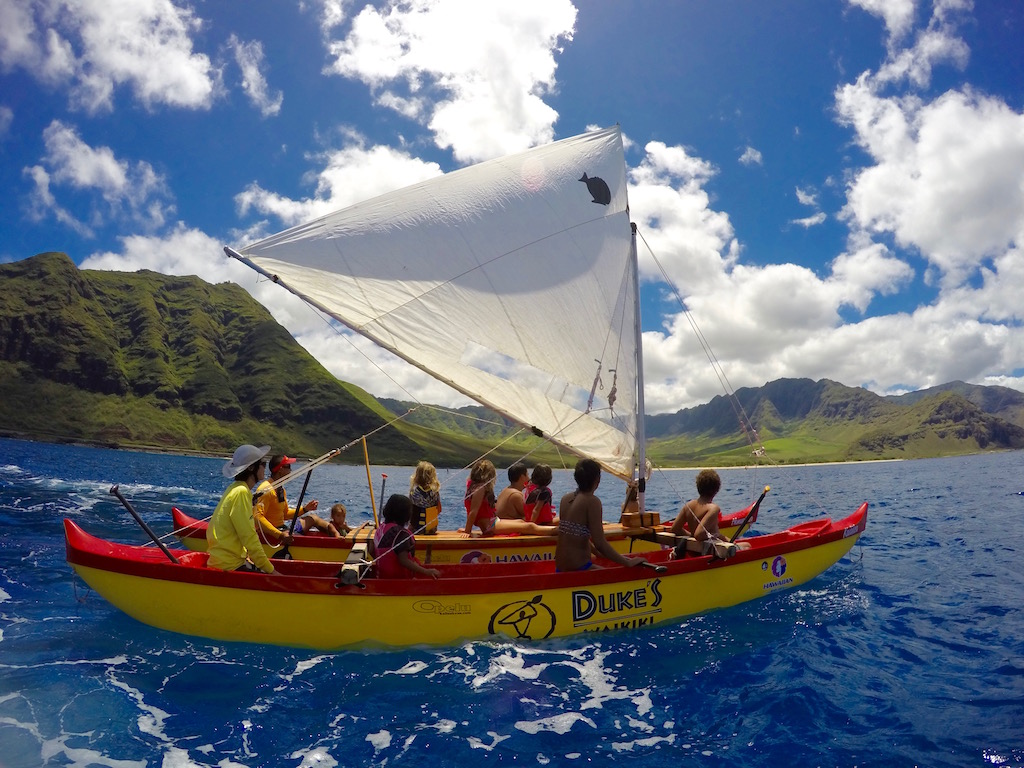 Photo: Courtesy of Na Kama Kai
Na Kama Kai Ocean Clinic
Your keiki can paddle a canoe, stand up paddle board and learn about ocean safety at Na Kama Kai's 'Ewa Beach clinic this weekend. Best of all? The event is free. Children of all ages will learn about ancient Hawaiian navigation, conservation, how to interpret beach warning signs and get to try out some simple swimming strokes. Be prepared to wait on the beach as parents need to be present but don't participate in the activities. There will be life jackets and lots of volunteers working with the keiki. Register online to reserve a two-hour time slot. Walk-ons are welcome but may have to wait awhile for a less-crowded time slot. If you can't make this clinic, the same event is offered at different beaches around O'ahu every month. We tried it for our our blog "Free Fun: 10 Outdoor Adventures" and had so much fun we'll be back for our fourth clinic this Sunday.
Want more? Subscribers to HONOLULU Family's free eNewsletter also learned how to make drip-free ice pops, where to plant taro and pull algae and about a great kama'āina deal for a submarine ride. Subscribe now to learn more.
Mother's Day – Craft Galore
If your children need a last-minute Mother's Day present, or want to make something for themselves, the Living Art Marine Center is offering several activities this Sunday. Crafts include shell carving magnets, Gyotaku T-shirt printing, canvas painting, Opae Ula pet shrimp aquariums and air plant gardens. Families that purchase at least one craft activity can tour the center for free. Online registration is recommended, but walk-ins are welcome.
Earth, Moon and Sun
Learn about the lunar phases, sunrises and sunsets, eclipses and space travel to our moon in this fast-paced show on a 360-degree screen. Coyote, a Native American character, uses humor to help kids distinguish between myths and the science behind astronomical occurrences.
HiSam Second Saturday: Book/Marks – The Textured Tome
Visit this downtown museum on Saturday and take part in a free craft event. Keiki will get to make a rubbing with objects they find at the museum. Then, they will turn their work of art into a book cover for their very own folded journal or sketchbook. Be sure not to miss the museum's hands-on "I Love Art Room." Check out our full guide here.
Picasso Music Party
Keiki will learn about Spanish artist Pablo Picasso and how he used his imagination to create wild works of art. They will also listen to flamenco clapping music as they make abstract musical instruments. When their unique creations are finished, they'll dance and play music together.
Looking for more events for adults? Check out HONOLULU Magazine's Weekend Picks on honolulumagazine.com.