Your Weekend: The Best Family Events-June 8
Our roundup of the best family events on O'ahu.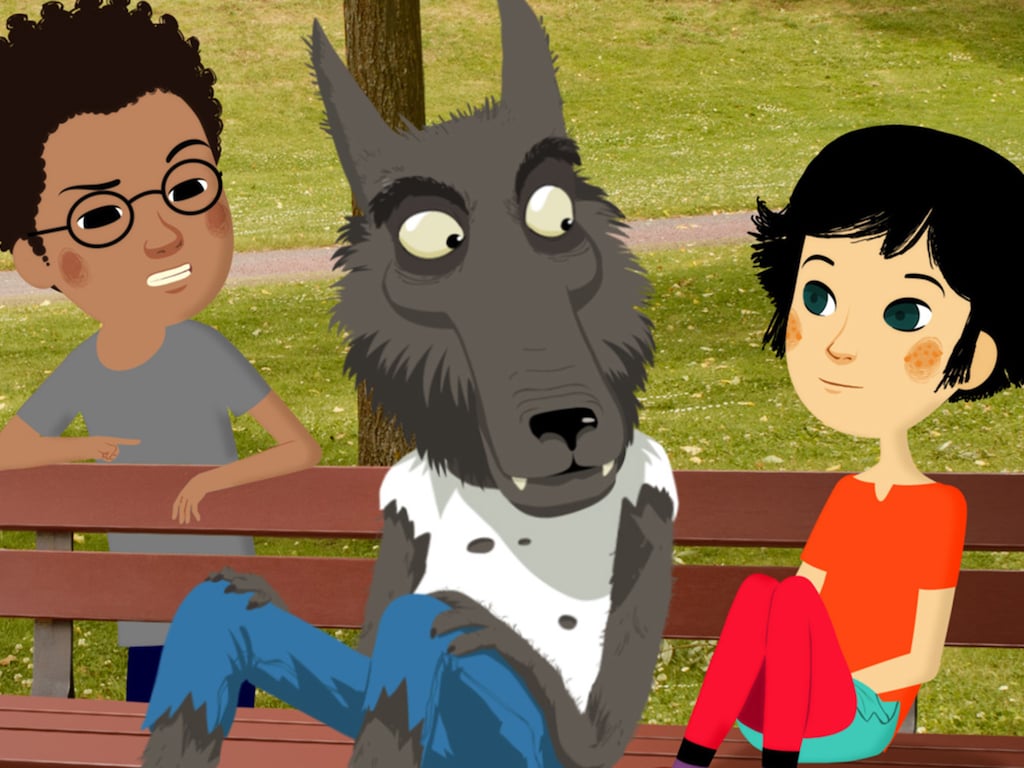 Photo: Courtesy of NCircle Entertainment
UH Kids First! Film Festival
University of Hawai'i kicks off its 11th annual free international children's film festival this Sunday with "Small Kine Keiki." Kids as young as 4 are invited to watch nine short films including Mily Miss Questions, a French film about an inquisitive girl; Pawo, a German tale of a toy figure in a curious world; Waves from the Sky, a Mexican story about an awkward bird and a turtle with rhythm; and Man's Best Friend, a U.K. film about a boy and his football. If that sounds like a lot to take in for your little one, don't worry, each film is just one- to 14-minutes long. Best of all, they are all free of gratuitous violence, prejudice or bias and condescension toward children. And, there will be door prizes.
Want more? Subscribers to HONOLULU Family's free eNewsletter also learned about a dinosaur sculpture class, two free art workshops, where to celebrate Love a Cat Month and how to help out in a kalo lo'i. Subscribe now to learn more.
King Kamehameha Day Festivities
Watch pā'ū horse riders, floats, marching bands and celebrate one of Hawai'i's oldest traditions with the 101st annual King Kamehameha Day Floral Parade on Saturday. This year's theme is "Passing the Torch." The celebration will also honor the homecoming celebration of the Hōkūle'a and its Mālama Honua worldwide voyage and the 100th anniversary of the Girl Scouts of Hawai'i An expected 6,000 marchers, 50 vehicles, 10 floats and eight bands will entertain spectators from 'Iolani Palace to Kapi'olani Park. There will be a ho'olaule'a, or block party, with live entertainment and food booths the end of the route. Families can also get involved a day earlier by dropping off loose plumeria from 7 a.m. to noon at Ali'iōlani Hale in Downtown Honolulu. The flowers will be strung into a 30-foot lei and draped on King Kamehameha's statue on Friday at 3 p.m.
Second Saturday at the Garden
The Bee Hui is coming to the O'ahu Urban Garden Center this Saturday to teach families about pollinators. Keiki can take part in hands-on honeybee demonstrations and learn about native yellow-face bees, Kamehameha butterflies, see a Monarch butterfly tent and make a bee house. Pollinating plants and honey will also be for sale. Make a pledge to protect pollinators online or at the event and enter a drawing to win bee habitats, signs and other prizes. Master gardeners will also be on hand to answer questions and you can use this opportunity to explore the child-friendly gardens, maze and labyrinth that are usually only open on weekdays. See our guide to the gardens here.
Pan-Pacific Festival
This three-day festival showcases entertainers and vendors from Hawai'i and Japan with performances throughout Waikīkī and on the main stage at Ala Moana Center. The weekend celebrations kick off Friday evening with a ho'olaule'a, which will also incorporate a Street Dance Festival at Waikīkī Beach Walk Plaza, a Japanese Bon Dance Tower in front of the Hyatt Regency Waikīkī Resort & Spa and food booths including Ezogiku, Hula Shrimp and Guava Smoked. There will be dozens of performances by hula dancers, taiko drummers and entertainers including Robi Kahakalau and Jeff Rasmussen, Maunalua and Josh Tatofi that evening and throughout the weekend. Check out the performance schedules and vendors here.
On Sunday, the festival concludes with a parade of local, national and international groups and bands performing and wearing costumes along Kalākaua Avenue. There is free parking at Ala Moana Center and the Waikīkī Shell as well as free and metered street parking and hotel parking.
Honolulu Zoo: Wild Hawai'i
The Honolulu Zoo is bringing its "Wild Hawai'i" presentation to the Waikīkī-Kapahulu Library this weekend. Keiki can touch artifacts and specimens as they learn how birds, insects, fish, sea turtles, dolphins, whales and sharks all crossed entire oceans to find our islands. This hands-on, interactive learning event will also teach children about the first people who came to Hawai'i and how today's keiki can help protect the animals that make our state so unique. While you're at the library, you can borrow books on the topic and keep learning at home. Sign up for the Summer Reading Program here, log your reading minutes and earn badges, rewards and prizes.
Looking for more events for adults? Check out HONOLULU Magazine's Weekend Picks on honolulumagazine.com.