Your Weekend: The Best Family Events-January 31, 2018
Our picks for the weekendʻs best family events.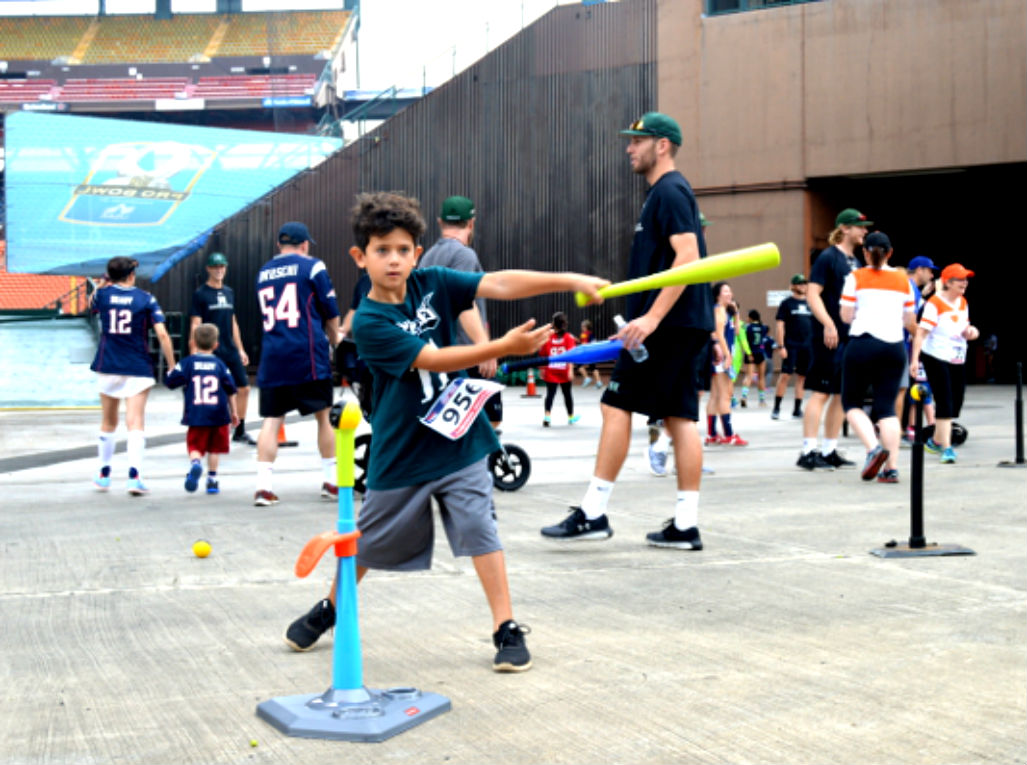 Photo: ESPN 1420 Jersey Fun Run
2018 ESPN 1420 Jersey Fun Run & 'Ohana Fest
For the first time this year, the Jersey Fun Run will include an 'Ohana Fest with sports activities including baseball, football, soccer and tennis, entertainment, local celebrity appearances and giveaways. Best of all, the 'Ohana Fest is free and you don't need to join the run to take part. Families that do join the 3k race will also get to walk or run in and around the 50,000-seat Aloha Stadium, seeing parts of the facility that are usually only accessible to coaches, players and stadium personnel. Along the route, there will be additional sports drills and a dash across the football field. Note: Children 5 years and younger must start the race in a stroller or baby carrier to prevent them getting hurt. HONOLULU Family will be at the 'Ohana Fest. Visit our booth to win prizes and save $5 per entry to the HONOLULU Family Fun Run.
Wayfinders Weekend at Bishop Museum
Sail out to sea on the Hōkūleʻa with a virtual reality experience at the Bishop Museum. Visitors will get to climb on board and use goggles and a joystick to teleport to different stations around the boat and even feel like they're steering it. Keiki can also build canoes and test sail designs in a shallow pool. There will be other interactive activities, the Wayfinders Planetarium show and talk-story sessions with voyagers.
2018 Punahou Carnival
The theme of this yearʻs Punahou Carnival, "A Worldwide Ride," promises an international selection of food and games. But, of course, you can still eat the eventʻs famous malassadas, Portuguese bean soup and mango chutney. With 17 E.K. Fernandez rides, dozens of skill and keiki game booths, a Variety Show, white elephant tent, silent auction and art show, there's something for everyone. See HONOLULU Family's tips for avoiding the crowd, using up all that Fun Pass credit, the best way to reheat malassadas and more. Or check out HONOLULU's guide to find out where to park, the latest ride prices and more.
Hawaiʻi's Plantation Village New Year Celebration
Visit Hawaiʻi's Plantation Village for free and celebrate the Year of the Dog this weekend. Get there early to catch a lion dance at 10 a.m., take photos of your ʻohana in traditional Korean clothes and bring Fido for a pet blessing by a real Shinto priest. There will also be Korean artists and games, crafts and food for sale including hot dogs, musubi, noodles and shave ice as well as free ehtnic food tastings.
World Wetlands Day 2018
"Wetlands for a Sustainable Future" is the theme of this year's event. Celebrate the day in the wetlands of Maunalua as you learn how to mālama our natural and cultural resources through family activities and information booths. There will be keiki crafts, talk-story sessions, hula, bird watching, plantings of native flora and more.
---
Looking for more events for adults? Click here for HONOLULU Magazine's picks for the weekend.