Your Weekend: The Best Family Events-January 3, 2018
Our guide to the best family events in Hawai'i.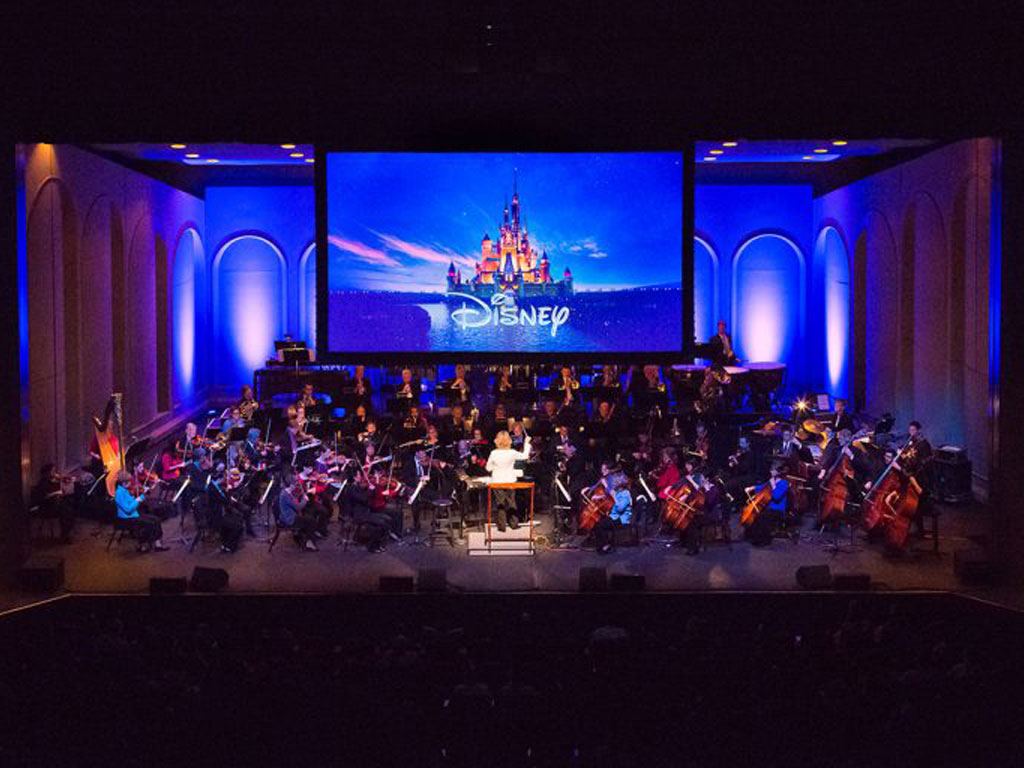 Photo: Courtesy Hawai'i Symphony Orchestra
Disney in Concert: A Dream is a Wish
Walt Disney movies come to musical life at this New Year concert with the Hawai'i Symphony Orchestra. Kids can watch clips from The Little Mermaid, The Lion King, Cinderella, Beauty and the Beast, Frozen, Aladdin and more on a giant screen while listening to some of their favorite melodies. Soloists from Broadway tours will perform songs including "Part of Your World," "Down in New Orleans," "Go the Distance" and more. If you are interested, don't wait. We did find more seats available on Saturday than Friday, but there were not many left for either performance.
All ages. Kids 3 years and younger are free.
Tickets start at $29
Friday, Jan. 5, 7:30 p.m. and Saturday, Jan. 6, 2 p.m.
Neal Blaisdell Concert Hall, 600 Ward Ave.
(808) 946-8742, hawaiisymphonyorchestra.org
Rice Festival
Hawai'i's Plantation Village hosts this mini festival which includes a chance for kids to learn how to form their own musubi. They will get to eat it. Then buy a pass to try various rice dishes cooked by volunteers including Korean chicken with rice stuffing and Puerto Rican gandule rice. At noon, sit for a free showing of Under the Blood Red Sun.
All ages
Free admission.
$5 for three small tastings or $6 for one serving of food.
Saturday, Jan. 6, 10 a.m. to 2 p.m.
Hawai'i's Plantation Village, 94-695 Waipahu St.
(808) 677-0110
Ceramic Animals and Bean Bag Creations Workshops
Sculpt and paint your own wild creature or turn felted wool into little animals, fruit and vegetables or anything you want at the first weekend workshops at the Art Explorium. For the bean bag lessons, do know that kids will be using needles, but parents are welcome to register to get creative with them. Registration is required.
5 years and older
$25 per child
Sunday, Jan. 7, 2:30 to 4 p.m.
7 years and older. 7-year-olds must be accompanied by an adult.
$20 per child
Saturday, Jan. 6, 2:30 to 4 p.m.
Try the Y for Free
Jump start a more active 2018 (and work on those holiday pounds) with a three-day trial pass to the YMCA. It comes with full membership benefits including onsite childcare while you work out for kids 12 years and younger, subject to availability. The trial usually requires a meeting with a membership specialist and a tour, but the pass will give you access to the heated pools, classes and basketball courts for some healthy family fun.
All ages. Three-day passes are available for adults only.
Free
The pass is good for any three days in 2018.
All locations, Kailua, Kaimukī, Kalihi, Waipahu, Mililani and Nu'uanu
Register: Rainbow Wahine Basketball Free Youth Tickets
Next Thursday, kids can get in free to watch the UH basketball team tip off again UC Irvine. But the deadline to register for the free tickets is this Thursday, Jan. 4. While you are signing up, you might as well reserve your seats for the rest of the free games this season: Thursday, Jan. 25 against CSUN and Law Enforcement Appreciation Night, Saturday, Feb. 17 versus UC Davis on Patsy T. Mink Recognition night, and the regular season closer on Saturday, March 3 against Cal Poly.
Free tickets are for kids in eighth grade and younger.
Adult prices are $7 for general admission.
Register by this Friday for the game on Thursday, Jan. 11, 7 p.m.
Stan Sheriff Center, 1355 Lower Campus Rd.
(808) 956-6955, hawaiiathletics.com
---
Looking for more events for adults? Click here for HONOLULU Magazine's picks for the weekend.